Invisalign Express is an option for you if you don't quite need the same level of treatment that some other patients need on their teeth. For example, you may only need the upper or lower row of teeth in your mouth straightened. The following is some information for your reference about the cost of such a procedure and how it may differ from some other forms of treatment.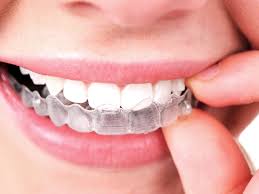 Do You Qualify for Invisalign Express?
Before you can know the amount of money that you will have to pay for the express aligner therapy, you have to know if your particular issue qualifies for assistance with it. The express system is a system that can cover your upper or lower teeth, but it would be preferable if your problem is not major. Generally, the express system is the same as a regular treatment except it only covers half of the mouth. Therefore, the misalignment can only be so severe before a specialist will refer you to regular braces.
The reason that the specialist has to first consider your degree of misalignment is that the treatment may not work if he puts it on you without truly examining the potential. It may be a great system for you because of its clearness, but it may not be what is best for you. If you have a lower to moderate amount of crowding, overbite, underbite or something else, then you may qualify for the system. Otherwise, you may need to have someone install traditional braces or a sturdier corrective device that can still give you discretion.
If you qualify for the plastic aligners, you have a good chance of qualifying for the express system. Many benefits exist to using this system. The two most common are that your receive discretion, and it is easy for you to conduct your everyday teeth cleaning. The biggest benefit of getting the express version is that you could possibly be done with your treatment in as few as five months. That's less than half the time that most people's treatment takes.
Ways to Pay for Invisalign Express
There are a variety of ways that you can make payment for your treatment. One of the most common methods that people use to pay for their aligners is dental insurance policies. If you do not have dental coverage, there may be some other options for you such as third-party financing. Companies do offer credit cards for health and dental procedures. You may appreciate signing up for that. Another option that you may have is a small personal loan for the work that you need.
There's another type of assistance that you can apply for, and it's called a dental discount plan. You pay monthly or annually to have the discount membership, and then you receive a certain amount of money off of the procedures that you need to be done. The procedures can be a variety of procedures from a routine cleaning to root canals and orthodontic treatment. It just depends on what you need. Alternatively, you may be able to work something out with the orthodontist that you talk to about your issue.
How Much Will Express Cost You?
The cost of aligners depends on a variety of factors, one of them being the orthodontist's office itself. Other factors that may play a role in the cost of your system are factors such as problem complexity, location, payment form and more. For example, you will pay more for your treatment if you are using third-party financing than you will if you are paying straight cash or using insurance. There is no one-size-fits-all answer because the financial team tailors each case to the person who is getting treatment.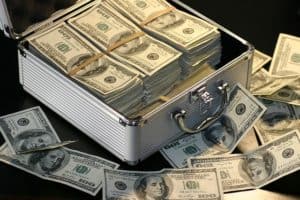 You Might Be Wondering
It's definitely logical to believe that it will cost less for your treatment if you are only doing half of your mouth. That is true for the most part. The price of only getting one part of your mouth done will be significantly lower than if you were to get aligners across the board. It may be the way to go if you are budgeting and you only want to straighten the visible part of your mouth. You could always go back and do the other part of your mouth later.
The Treatment Process
The entire process starts with you contacting a reliable orthodontist's office. After you take that first step, you will have the opportunity to come in and have an evaluation and an extensive consultation. Once you have that extensive consultation and work out the payment issues, you can start your treatment if you like. The specialist will first need to take a mold or impression of your teeth after he develops a recovery strategy.
The complete set of devices will consist of plastic aligners that you will change about every two weeks. Each chance of aligners will bring your teeth closer to the straight appearance that you want to achieve with the treatment. The goal is for you to have the straightened look that you want in only a minimal amount of time.
Schedule Your Consultation Today
If you feel as though braces may be the right fit for you, you can schedule an appointment with today. The number you can use to call is 310-379-0006. If you would prefer to complete an online form to schedule your appointment to come in and see a seasoned orthodontist who will conduct a thorough examination.
Dr. Panucci will let you know the extent of the treatment that you will need, and the finance team can discuss all of the payment options with you. If you are okay with the payment options, you can then start your treatment ASAP. We look forward to helping you.
Beach Braces Orthodontics
220 N. Aviation Blvd. Suite A
Manhattan Beach, CA 90266
Phone:(310) 379-0006
Invisalign Express Cost [for Only Upper Teeth]
http://www.beachbraces.org/wp-content/uploads/2017/10/money-1428594_640.jpg
426
640
Guest Post
http://www.beachbraces.org/wp-content/uploads/2016/01/logo-beach-braces-orthodontics.png
Guest Post
2017-10-12 09:30:18
2017-11-23 03:33:32
Invisalign Express Cost [for Only Upper Teeth]