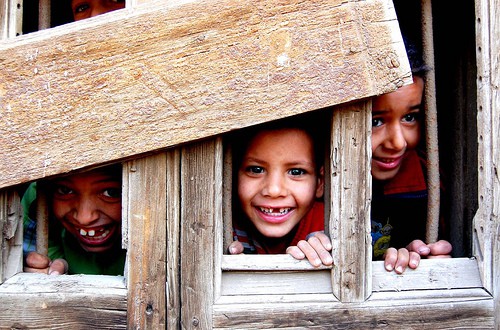 What Do You Know About The Kids Healthy Mouths Campaign
You may have recently seen a PSA campaign regarding the kids healthy mouths program. Kids healthy mouths is a partnership that was created and spearheaded by spokesperson Laila Ali and backed by a partnership between the healthy mouths, healthy lives program and the ad Council.
The PSA campaign is targeted towards parents and children and drives home the importance of brushing for 2 minutes, two times per day. The 2 x 2 campaign is designed to target children to ensure that they maintain their oral health and care during the early years of their lives avoiding dental decay.
Dental decay is currently one of the most common chronic childhood diseases. Over 16 million children in the United States are currently suffering from some form of untreated tooth decay. The idea of these PSA's is to create a light and comfortable message for kids by reminding them of some other silly activities that they generally spend time doing rather than brushing their teeth for 2 min.
It is the hope that these PSA's can affect real change and that children will see them and be encouraged to brush their teeth two times daily for 2 min, to severely cut down the instances of dental decay among children in the United States.
How can poor dental health affect children? 
Poor dental and oral health can really affect childhood health. Many children experienced cavities and oral pain which can also cause extra expense for parents as well as some health issues. Cavities and oral pain can make life difficult for children and could require extra care especially if left untreated for a long period of time.
Research has shown that only 44% of parents report that their children were brushing their teeth at least twice a day. By providing proper instructions, exposure and reminders through these PSA's the aim is for more children and parents to get on the bandwagon,  creating positive change when it comes to focusing on oral health in children.
Coupled with these PSA's comes a variety of internet material to help parents teach their children how to brush. The two-minute two times website is an excellent resource for parents to teach their children good cleaning habits.

Useful Websites
Some great information can be found on these websites, including referrals for local dentists, product recommendations as well as the different types of toothbrushes that should be used for children. Extra resources such as the brush checklist can also be used by parents to help children establish healthy routines for brushing and to keep track of their cleaning habits. You can also view our blog for common tooth brushing mistakes that we list on a weekly basis.
If you would like to learn more about the kids healthy mouth campaign please feel free to visit www.2min2x.org
For all the latest tips, news and competitions please like our Facebook page.
Beach Braces 1730 Manhattan Beach Blvd. Suite B, Manhattan Beach, CA 90266 TEL: 310-379-0006 Fax: (310) 379-7051.
The Kids Healthy Mouths Campaign.
http://www.beachbraces.org/wp-content/uploads/2013/09/3106378545_dcff8c060e.jpg
330
500
Dr Patricia Panucci
http://www.beachbraces.org/wp-content/uploads/2016/01/logo-beach-braces-orthodontics.png
Dr Patricia Panucci
2013-10-03 19:00:34
2013-11-25 02:21:23
The Kids Healthy Mouths Campaign