Recent studies have revealed that the popularity of sports drinks and energy drinks is rapidly increasing. There are a large amount of people around the world who are not only enjoying energy drinks to help them hydrate and exercise but also daily with meals and more.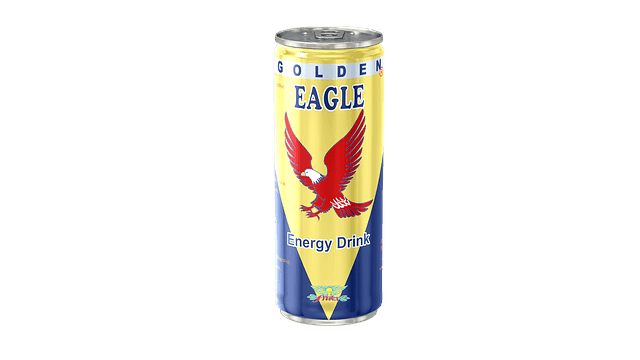 UPDATED 25 August 2017
Sports Drinks
Sports drinks boost your energy. Sports drinks enhance performance; they also enhance dental erosion. These drinks are very popular with all genders. among an array of side effects and health issues comes the dental issues.  Many of these sports and energy drinks are extremely high in acidity which can be horrible for teeth and overall oral health.
In a test done by professional researchers at the Academy of General Dentistry, researchers completed tests on the acidity level of 9 energy drinks and 13 sports drinks. They tested each of the products with real tooth enamel samples which were stored in artificial saliva at all times. Enamel was immersed in each drink for 15 minutes and placed in saliva again for 2 hours. They repeated this test 4 times a day for 5 days to simulate the same drinking habits as an athlete or active individual drinking a sports drink once every few hours.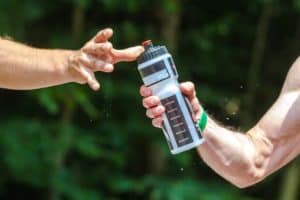 Over the 5 days of exposure, there was damage made to the enamel in all cases. The findings determined that by subjecting teeth to sports drinks or energy drinks every few hours, individuals are doing just as much damage as they would do drinking soda or any other sugary beverage due to the acidity of the product. 30-50% of US teens are drinking energy drinks and this is on the rise.
The unfortunate side effect of all of this consumption is that any damage to tooth enamel that is caused by sports or energy drinks is completely irreversible. Without any kind of tooth enamel protection, this means that teeth can become extremely sensitive, prone to cavities and increase the likelihood that they will decay in the future. Recording a 2.4-fold increase in dental erosion in some studies.
This is Crazy
A helpful tip if you do feel the need to consume energy drinks or sports drinks as well is that it is important NOT to brush your teeth immediately after drinking them. This will only work to spread around the acidity. Instead, it is much better to wait roughly an hour after you have had an energy drink or sports drink to brush your teeth and try to hinder some of the damage these acidic drinks may do.
Saliva will work to neutralize some of the acidity and help to return your mouth to normal. A good tactic for increasing saliva levels after drinking an energy drink or sports drink is to chew some sugar-free gum. This will keep the acidity down and prevent damage to your teeth. It is also advisable to try to limit the amount of sports drinks you might drink regularly.
You Might Be Wondering…
Energy Gels
Energy gels are an increasingly popular way for sports enthusiasts to bolster their energy levels during practice. Although testing on these particular products is not as profound as energy drinks, there are still some nutritional factors to comprehend as a consumer of these products. The Ph levels and tooth erosion come in roughly the same as shop bought energy drinks. An issue with gels is they need mixing with liquids and some times other energy drinks or powders. This increases the erosion factors and damage to the tooth.
While also considering that gels take more time for the body to digest, consumers need to take into account the amount digested, as the more gel products consumed the more erosion ensues. Tests have proved a high level of erosive content whether mixed or not. And, consumption during sports as opposed pre or post effort, markedly raise the erosion factors. Saliva also has to work harder to break down the gels for the body to digest.
Now
In conclusion, you can contact Dr. Panucci for more information on keeping your oral health in check and preventing damage to your teeth today; with your questions or for a free consultation.
BEACH BRACES ORTHODONTICS
220 N. Aviation Blvd
Suite A
Manhattan Beach,
CA 90266
Phone: (310) 379-0006
Sports Drinks Acidity – [5 Tips]
Related Posts
http://www.beachbraces.org/wp-content/uploads/2014/02/golden-eagle-1777921_640.png
360
640
Dr Patricia Panucci
http://www.beachbraces.org/wp-content/uploads/2016/01/logo-beach-braces-orthodontics.png
Dr Patricia Panucci
2017-08-27 11:11:24
2017-11-23 03:40:44
Sports Drinks Acidity - [5 Tips]