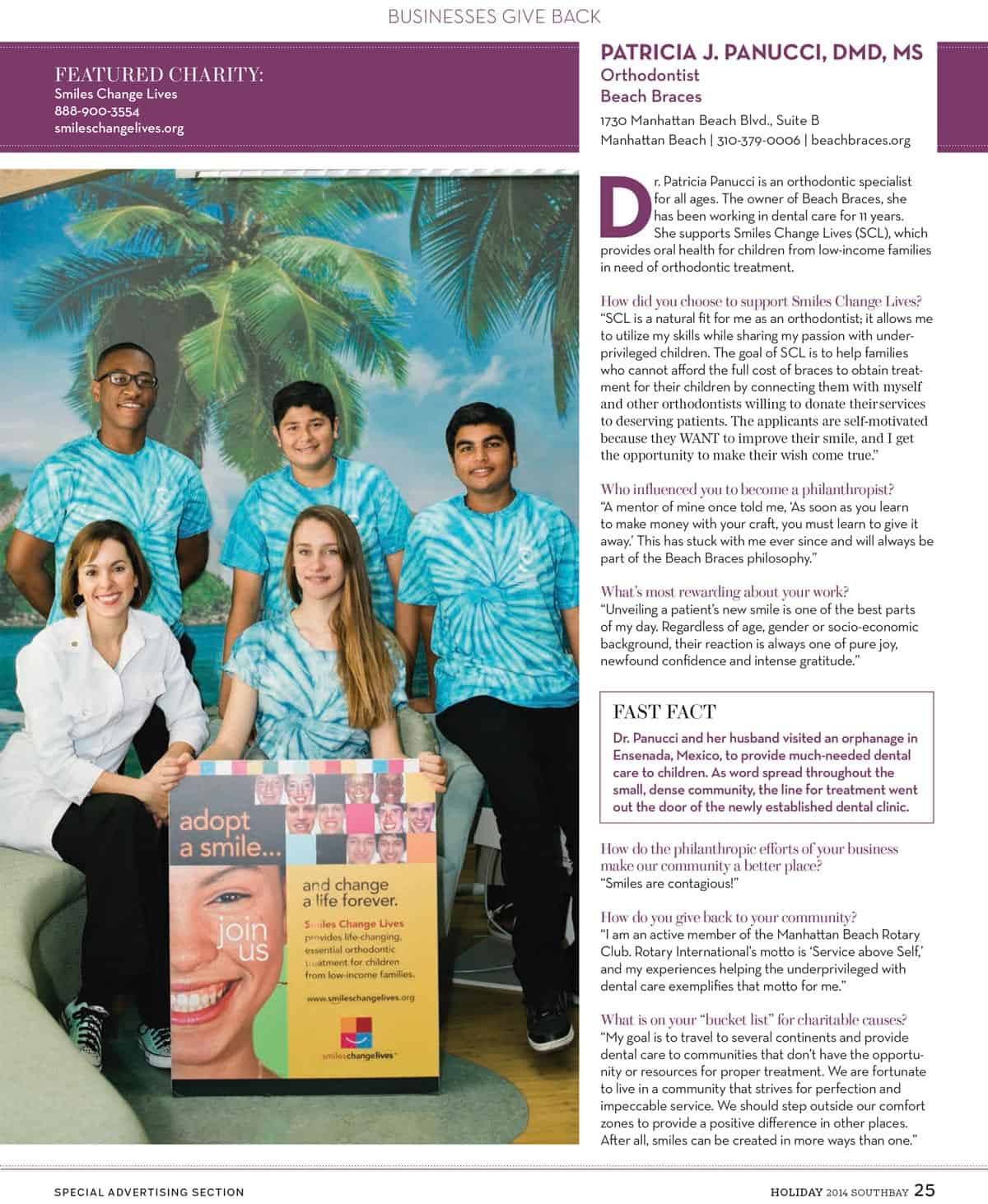 Smile Change Lives – Helping kids get braces since 1997
Why Orthodontists Choose to Partner with Smiles Change Lives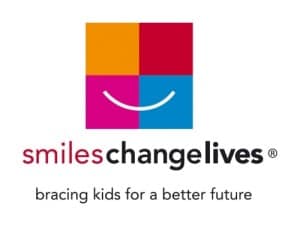 Beach Braces are proud to be associated with Smiles Change Lives. SCL promotes increased self-esteem and improved oral health for children from low-income families in need of orthodontic treatment.
Their goal is to help families, who cannot afford the full cost of braces, secure treatment for their children by connecting them with local orthodontic providers willing to donate their services to deserving patients.
"Becoming an orthodontic provider for Smiles Change Lives was a no-brainer.  I am blessed with the opportunity to use my professional skills to help kids "love to smile."  Creating beautiful smiles is a fantastic way for me to give back to the Los Angeles community by instilling self-confidence in today's youth. I commend SCL for all that they have done and continue to do for these under privileged children."
– Dr. Patricia Panucci.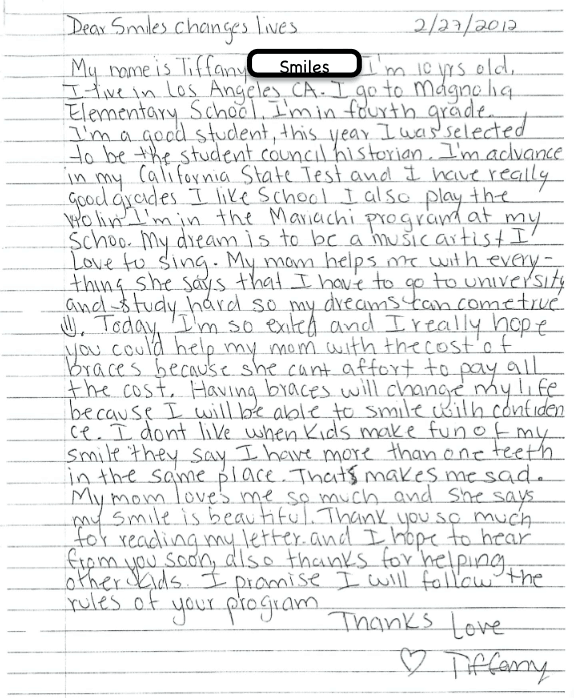 Click here to apply for braces through Smile Changes Lives. Contact our office here.
Smiles Change Lives