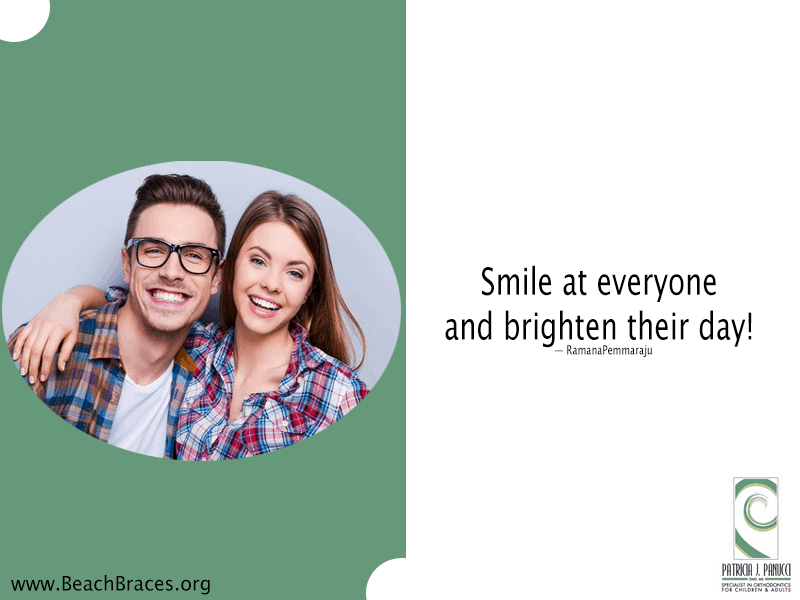 How often do you begin your day with a smile? Beginning a day with a smile is simple when you follow Yoko Ono's advice to smile at yourself in the mirror upon waking. If you avoid smiling because you are embarrassed about the unsightly spaces between your teeth, then visit an orthodontist for a complete evaluation. Wearing braces does not need to hurt or require wearing the devices for many years because most individuals have mild malocclusions. Your orthodontist might recommend wearing clear aligners for one year or less to shift teeth into correct positions. Plastic removable aligners are simple to wear, and it is still easy to brush your teeth twice a day while getting your teeth straightened.
Wear Invisalign to Improve Your Smile
Invisalign orthodontic treatment is popular for teenagers and adults who want a fast way to improve their smile to look more attractive. You will enjoy having straighter teeth after undergoing orthodontic treatment because braces also improve your bite, leading to less jaw pain. Your orthodontist might suggest metallic brackets and wires instead to reposition teeth, but there are new options available to make the process easier. After improving your smile with properly spaced teeth, you won't have any problem standing in front of the mirror to smile, and when you smile, endorphins are released into your body to improve your mood.
Contact Beach Braces to Learn More about Orthodontic Treatment
Dr. Patricia J. Panucci offers a complimentary examination to patients at her Beach Braces facility that is located in California. She provides services to children, teenagers and adults who reside in:
• Hermosa Beach
• Manhattan Beach
• Redondo Beach
• Hawthorne
• El Segundo
Call her office today at 310-379-0006 to schedule an appointment to determine the best type of braces required for you to smile in the mirror each morning.
Related Posts
http://www.beachbraces.org/wp-content/uploads/2016/01/logo-beach-braces-orthodontics.png
0
0
Dr Patricia Panucci
http://www.beachbraces.org/wp-content/uploads/2016/01/logo-beach-braces-orthodontics.png
Dr Patricia Panucci
2015-09-17 10:00:00
2015-09-22 01:42:13
Smile in the mirror. Do that every morning and you'll start to see a big difference in your life." – Yoko Ono