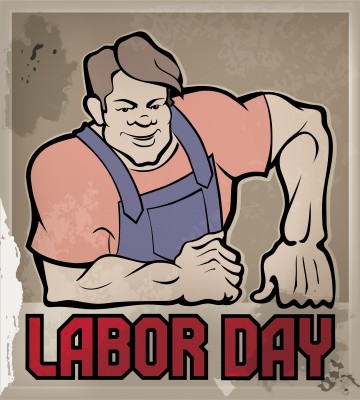 Labor Day!
Labor Day is one of the last great weekends of summer so is very important you get out and enjoy the long weekend before returning to work or school. We understand that Labor Day is filled with lots of activities, food, family and fun and we hope that you can have a safe and wonderful long weekend.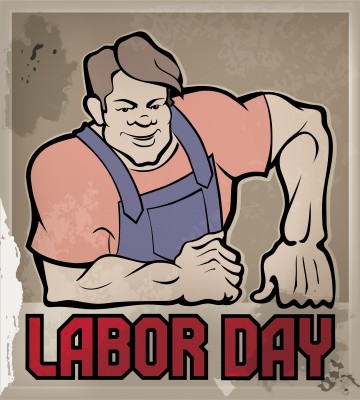 As always we do understand that accidents can happen especially over the long weekend. People enjoy getting out and being active and sometimes this can lead to you damaging your  orthodontic appliances. While our office does have restricted hours throughout the long weekend we are available to book appointments and our answering service is always available throughout the long weekend.
Should you have any issues with your orthodontic appliance or need an emergency adjustment, we can quickly get you in and scheduled for an appointment after Labor Day.
On our You Tube channel you can also find information on how to make quick adjustments to your orthodontic appliances as a temporary measure, so you can enjoy being comfortable over your long weekend.
For some of our patients that have removable appliances it's very important to mention that appliances like Invisalign and retainers need to be worn consistently through the holiday weekend. Make sure that you remember your appliances if you are travelling and that you are using them for the recommended amount of time each and every day.
Remember also to take care of your oral health and should you have any type of non-removable appliances to keep to your dietary restrictions as outlined on our website and by Dr Panucci. Avoiding certain foods can help to maintain your oral health. If you are camping for the weekend make sure to take appropriate food as well as everything that you need to keep your braces clear of debris. Being prepared is the best step towards being comfortable and making sure that your treatment progresses.
If you need any advice about foods that you should avoid, feel free to call us or contact our office.
Beach Braces
1730 Manhattan Beach Blvd. Suite B, Manhattan Beach, CA 90266 TEL: 310-379-0006 Fax: (310) 379-7051.
Happy Labor Day!
http://www.beachbraces.org/wp-content/uploads/2013/09/Labor-day.jpg
400
360
Dr Patricia Panucci
http://www.beachbraces.org/wp-content/uploads/2016/01/logo-beach-braces-orthodontics.png
Dr Patricia Panucci
2013-09-02 09:00:46
2013-09-26 02:35:57
Happy Labor Day!