Smiling contributes to your work and success, as well as your health and happiness – Dr. T.P.Chia. We all need to be equipped with a stunning smile in order to get ahead in life. A confident, attractive smile helps us land jobs, find our true soulmate and let our friends and family know that we love them. Studies even show that smiling reduces levels of stress, greatly enhancing our mental and physical health.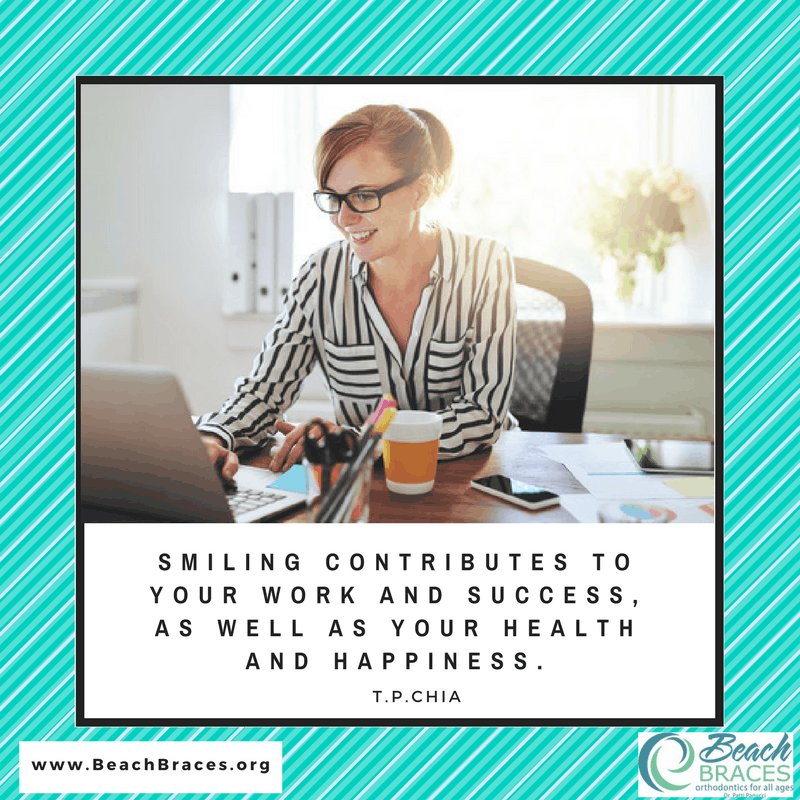 Sadly, not all of us were born with a beautiful smile. Many people are born with teeth that are crowded, crooked or unevenly spaced. In a world where gorgeous teeth are so highly valued, those who suffer from misalignment problems feel extremely self-conscious about the appearance of their smile. As a result, many people with misaligned teeth avoid smiling as much as possible.
Fortunately, an orthodontist can provide you with the stunning smile that you need in order to achieve true success. By undergoing a straightening treatment, you will find that your confidence will soar and that you'll finally be able to show off those pearly whites effortlessly and proudly.
Find a Straightening Solution that Works for You
During your consultation with an orthodontist, he or she will determine your unique orthodontic needs and help you decide which straightening method is right for you. Today, there are different methods that offer their own unique advantages.
Treatment with Braces
Many patients choose to wear traditional braces because they can effectively straighten severely misaligned teeth in no time. In the last decade, orthodontic technology has advanced tremendously. Now, braces are much more comfortable and discreet than they were before. They work more quickly as well, providing many patients with perfectly aligned teeth within twelve months.
Treatment with Invisalign
While other straightening methods involve metal brackets and wires, Invisalign treatment relies on plastic trays that are durable yet flexible. These aligner trays are also perfectly clear, allowing you to straighten your teeth invisibly.
These aligner trays are not stuck to the teeth with bonding material like other straightening methods. Therefore, you can remove your trays throughout the day so that you can eat and practice your dental hygiene routine just as you did before.
Learn More
To find out more about the various straightening methods that are available today, schedule a consultation by contacting Manhattan Beach Orthodontics. With a gorgeous smile, you'll finally achieve confidence and success in no time.
Beach Braces Orthodontics
220 N. Aviation Blvd
Suite A
Manhattan Beach
CA 90266
Phone: (310) 379-0006
Does Smiling Contribute to Your Success? 2017
http://www.beachbraces.org/wp-content/uploads/2017/05/1.BB-May2017.png
800
800
Guest Post
http://www.beachbraces.org/wp-content/uploads/2016/01/logo-beach-braces-orthodontics.png
Guest Post
2017-05-17 09:48:51
2017-11-23 05:11:38
Does Smiling Contribute to Your Success? [2017]