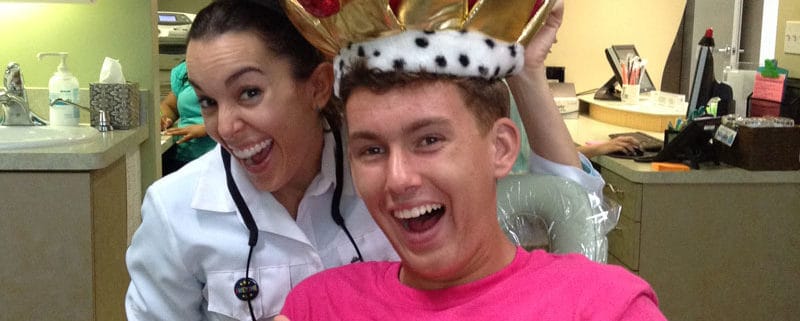 .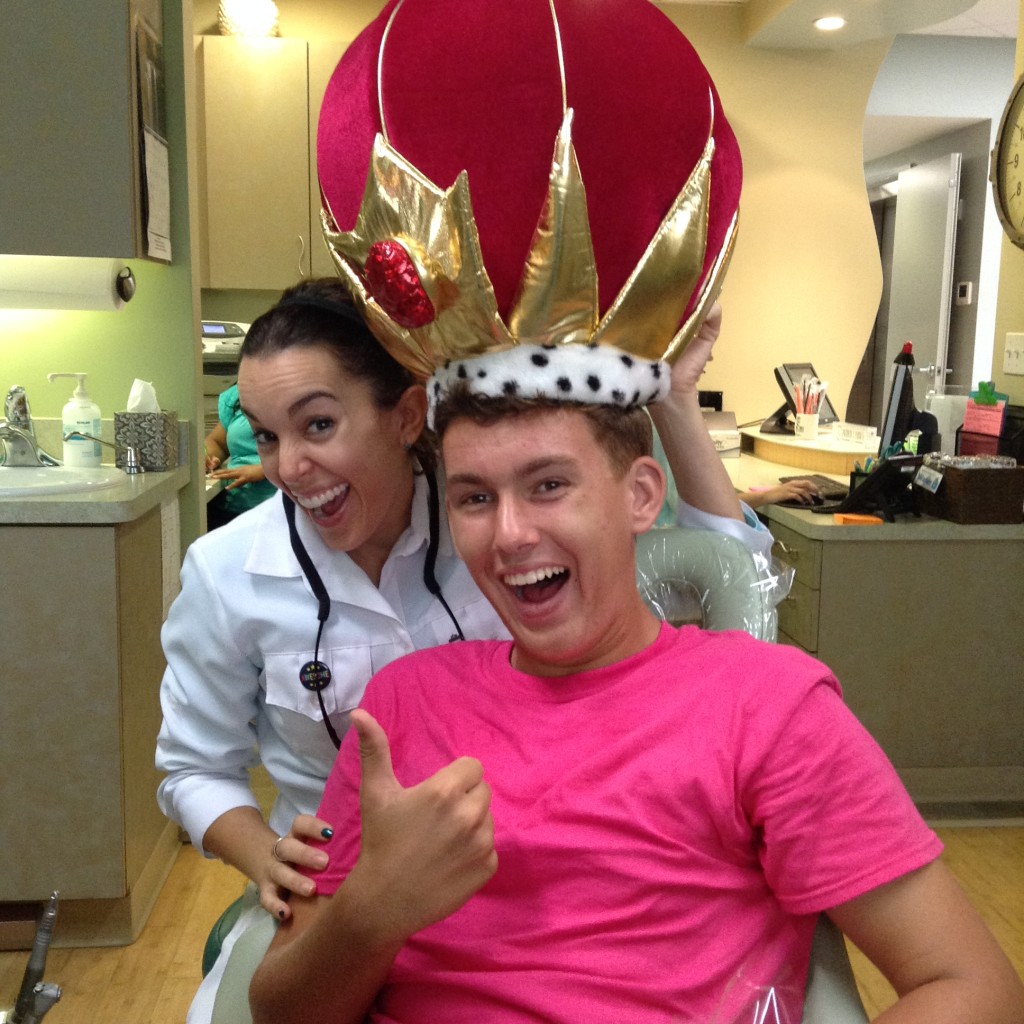 As a child's teeth start coming in, their dentist may notice they are not as straight as they should be. In this case, they would recommend the child sees an orthodontist to make plans to have braces fitted. If you are finding this is the case with your own child, you may be a bit apprehensive about the procedures needed to be done to have them placed.
How Will My Child Feel?
Your child may feel excited about the prospect. More and more children use braces as a means to express their personal style. There are a wide array of colors available to wear and the bands used on them can be matched with outfits worn to school. The metal wires can also be selected in a fun color instead of the standard metal most people think of when they think of teeth straightening methods.
If your child does not take this mindset, there are also styles that can be selected to hide the fact they are being worn altogether. Newer invisalign styles are completely clear and are able to be removed when necessary. This is one way to have the benefits of straight teeth without compromising the look of facial features in the process.
What Does The Process Entail?
First, your child's orthodontist will take a series of X-rays of the teeth to see which ones are in need of straightening. They will input this information into a computer program to keep track of the progress of the straightening over time. This way if there is a need for a different course of action, the teeth straightening procedures can be switched to alternate methods if necessary.
The caregiver will adhere metal portions on the fronts of the teeth. This is done using a very strong glue. It will not ruin the surfaces of the teeth and will only be able to be removed in the caregiver's office. The metal wires will then be strung through the anchors. These will be tightened so the teeth will slowly move in the directions they are being pulled. The tightening procedure can be a bit painful so it is recommended to allow your child to have a pain reliever beforehand to help alleviate the soreness.
How Does Invisalign Work?
If your child opts for invisalign straighteners, they will be fitted with a plastic tray to slip over each set of teeth. This clear mold will be used for about two weeks. Afterwards, a new set of molds will be used. They will have a slightly different placement so the teeth gradually move toward the desired end result locations. This method may actually take less time than standard metal straighteners.
How Should My Child Care For Their Straighteners?
When using clear straightening molds, the teeth will be cared for in the same manner as before they had their straighteners constructed. For this reason, many people enjoy this method in getting straight teeth. There is no need to limit food choices and there is no extensive cleaning procedure to care for them properly. The result is straight teeth with minimal work to get them.
With metal straightening methods, your child will need to stay away from crunchy or chewy foods. Hard foods can ruin the material the straighteners are made from, making it too risky to eat them. Chewy foods can become stuck underneath the metal portions, making the teeth more at risk for bacteria and potential cavities. It is also harder to get the material out of the way. Avoiding these foods is a better alternative altogether.
What Other Maintenance Steps Need To Be Taken?
Regular visits to the orthodontist will need to be taken when caring for braces of any type. They will make sure the teeth are moving into the proper location without any trouble. If the teeth seem to be moving in at a wrong angle, they may make an adjustment in the placement of the anchors and wires on metal straighteners and the individual tooth molds on clear mold straightener methods. In most cases the procedure of tightening is quick and just mildly painful. With the clear molds, there is slight pain in getting used to a new mold but this is quickly alleviated in time.
How Will My Child's Teeth Look Afterward?
When the time comes to stop wearing straightening apparatuses, your child will be able to smile confidently with a new look. There will no longer be large gaps in between teeth and those that were crooked in the past will now be straightened. They will be happy to have the straightening methods removed for good and will feel much more confident with their new appearance. There are usually favorable results when taking time to properly straighten the teeth via a reputable orthodontic practice.
How Can I Start The Straightening Process?
If your child is in need of a straightening procedure, give a call to our Manhattan Beach, CA orthodontic practice. Our professionals are on hand ready to help you through the procedure. They will explain the methods used in detail before they get started in properly straightening your child's teeth. An appointment can be made for an initial consultation if desired. We look forward to hearing from you!
Beach Braces, 1730 Manhattan Beach Blvd. Suite B, Manhattan Beach, CA 90266
TEL: 310-379-0006 Fax: (310) 379-7051.
What Your Child Should Expect Before and After Braces
Related Posts
http://www.beachbraces.org/wp-content/uploads/2012/03/beachbraces-gallery9.jpg
800
800
Dr Patricia Panucci
http://www.beachbraces.org/wp-content/uploads/2016/01/logo-beach-braces-orthodontics.png
Dr Patricia Panucci
2016-03-23 10:00:00
2016-08-21 08:25:22
What Your Child Should Expect Before and After Braces