Everyone wants to have a beautiful smile to show off, but it is rare to be born with the perfect set of pearly whites. Adults and children alike can suffer from teeth crowding, overbites or underbites, teeth gapping, and other dental issues as well. These common problems can be unsightly but can be easily fixed with the help of braces.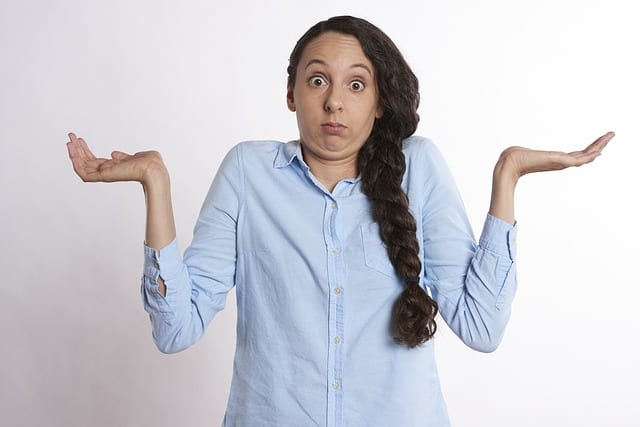 So Many Questions…
When you decide to get braces, you or your child may have many questions that need answering. Is it going to hurt? How much will it cost? How will my teeth look with the brackets on them? And, last but not least: How long will I have to have them? The short answer: it depends. Treatment time ranges from between 1 to 2 ½ years, but the average patient completes their treatment in about 22 months.
People also commonly ask: Will I be able to get them off early? Typically, this not an option; however, with the many different available treatment options and properly caring for your teeth, the teeth-straightening process can be somewhat shortened.
The Options
There are several options that can give you that perfect smile you have always wanted, each utilizing a different method and providing quality results in varying amounts of time. Using their expert knowledge, your orthodontist will be able to help you select the perfect method for you.
Metal/Traditional
This is the most common option and utilizes small, metal brackets and interchangeable wires. Teeth are straightened using corrective pressure. Brackets come in metal, clear, or ceramic, the latter two being less visible than the metal. This traditional method typically aligns teeth within about 22 months.
Lingual
If you are looking for a shorter treatment time and a more natural look throughout the process, the lingual style may be for you. This option focuses solely on the six upper and lower front teeth, the teeth visible when you smile. There is no need to feel self-conscious about smiling or laughing as these brackets are placed on the backs of your teeth, making them invisible to everyone around you. This option provides a beautiful smile and initial results can be seen within only 3 to 6 months!
Invisalign
Invisalign allows you to straighten your teeth without brackets or wires. It uses customized clear aligners that are replaced every week or two as your teeth move and adapt. This method is also practically invisible! Invisalign straightens your teeth using between 12 and 48 aligners, so treatment time can vary depending on the person.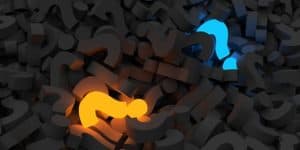 What's the Bottom Line?
Although there is no sure way of finishing your treatment early, you might be able to shorten the process time a little bit by taking care of your teeth and following the rules and guidelines provided to you.
Be Food Conscious
• Hard fruits and vegetables, such as apples and carrots, can damage your wires and cause brackets to break off. By taking small bites and chewing food carefully, you can prevent these issues from occurring.
Be Careful with Candy
• Chewy foods and sweets like chocolates, caramels, and gummies can stick to brackets or cause wires to bend and break. This will slow down the treatment process and prolong the time your teeth need to straighten.
Stay Away From Carbonated Beverages
• Chewy foods and sweets like chocolates, caramels, and gummies can stick to brackets or cause wires to bend and break. This will slow down the treatment process and prolong the time your teeth need to straighten.
Fix Bad Habits
• Chewing on anything besides food, such as pens and pencils, erasers, or finger nails, can damage your wires, keeping those brackets in your mouth longer than they need to be.
Want to Know the Best Part?
Carefully cleaning and taking care of your teeth will help to speed up the treatment process. One of the most important aspects of this is brushing your teeth. It is important to brush your teeth for 2 to 3 minutes a minimum of 2 times per day, but some orthodontists recommend brushing up to four times a day, after meal times and before going to sleep each night to ensure food is not stuck between your teeth.
Flossing your teeth is also critical. Even though it can be a hassle, it is important to floss daily. If plaque builds up between your teeth and gums, not only can it cause cavities, but can also prevent your teeth from moving as quickly.
A water flosser can provide an easier alternative to flossing and is a great solution for removing food and plaque from between teeth. These devices use a water jet to reach deep between and around teeth and gums to remove lodged pieces of food. As it can be difficult to effectively brush and clean teeth with a wire and brackets, a water flosser effectively reduces decalcification, keeping teeth strong. It also helps prevent gingivitis (inflamed gums), promoting an all-around healthier mouth.
Properly wearing rubber bands (elastics) is also important to ensure a shorter treatment time. Elastics are used to adjust jaw alignment and teeth position. If you do have rubber bands, be sure not to play with them or remove them except during meals or while cleaning your teeth. Even if wearing them is uncomfortable or annoying at times, they are there for a reason and taking them out will only extend the time you must wear them.
Consult A Professional Today
The lifetime results orthodontists and their products provide are well worth the time, and your own behavior can shorten the time that it takes them to do their job. Although you cannot, per se, request to end your treatment early, the proper care of your mouth, along with your orthodontist's expert knowledge and advice throughout the process, can get you the perfect smile faster than you thought.
If you have any questions or concerns, please reach out to the friendly staff at Beach Braces Orthodontics. Their team, led by Dr. Patricia Panucci, is dedicated to giving you that healthy and beautiful smile that you have always dreamed of.
Beach Braces Orthodontics
220 N. Aviation Blvd
Suite A
Manhattan Beach
CA 90266
Phone: (310) 379-0006
Can I [Request to] Get My Braces Off Early?
http://www.beachbraces.org/wp-content/uploads/2017/09/confused-2681507_640.jpg
427
640
Guest Post
http://www.beachbraces.org/wp-content/uploads/2016/01/logo-beach-braces-orthodontics.png
Guest Post
2017-09-24 09:23:11
2017-11-23 03:35:43
Can I [Request to] Get My Braces Off Early?