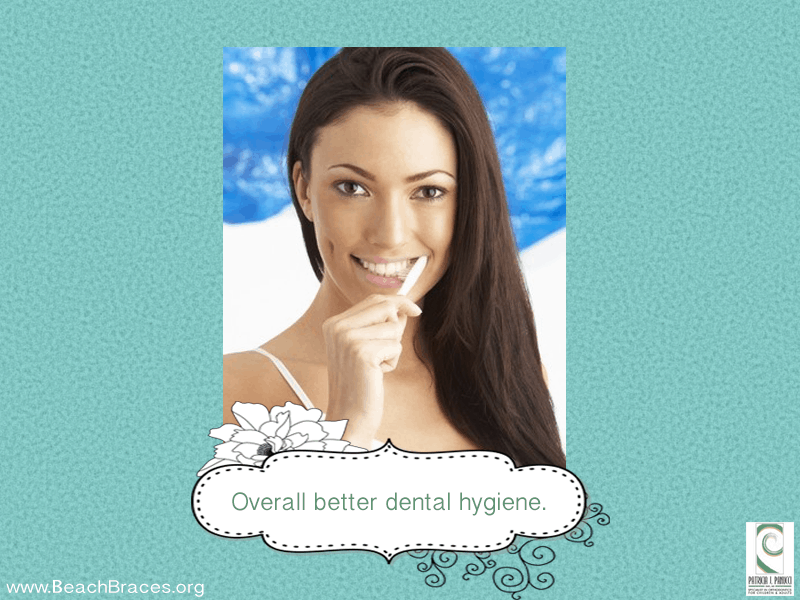 Benefits of Invisalign #9 Overall better dental hygiene
Anyone seeking orthodontic treatment probably wants to wear Invisalign braces because the devices make overall dental hygiene easier to perform. These clear plastic aligners are removable to permit brushing or flossing of teeth after meals and snacks to prevent cavities, gingivitis and bad breath. Alternatively, traditional braces require learning specialized methods of performing oral health care to avoid damaging the wire and brackets. An orthodontist recommends clear plastic aligners for teenage or adult patients with mild malocclusions. A careful visual and medical imaging examination is necessary from a knowledgeable orthodontist to determine the best type of orthodontics for each patient.
Change Aligner Sets after Two Weeks
An adult or teenager requiring professional orthodontics, should find a professional with extensive experience with Invisalign clear aligners. An important part of orthodontic treatment with aligners is making a correct mold to create the devices at a nearby laboratory. To make a series of molds in different configurations to shift teeth into proper positions, state-of-the-art three dimensional computer systems are used to see the patient's facial and dental structure. A dental patient receives approximately 30 sets of aligners with one to wear on the top teeth and one for the bottom teeth. Each set is worn for 14 days before it is thrown away to change to the next aligner set in the series.
Call Today
When you are faced with orthodontic treatment and want the brightest smile possible, make an appointment to visit Beach Braces Orthodontics. With a caring and professional staff, this Manhattan Beach orthodontics practice will ensure you walk away happy and confident in your new smile!
Beach Braces, 1730 Manhattan Beach Blvd. Suite B, Manhattan Beach, CA 90266
TEL: 310-379-0006 Fax: (310) 379-7051.
Benefits of Invisalign #9
Related Posts
http://www.beachbraces.org/wp-content/uploads/2016/01/logo-beach-braces-orthodontics.png
0
0
Dr Patricia Panucci
http://www.beachbraces.org/wp-content/uploads/2016/01/logo-beach-braces-orthodontics.png
Dr Patricia Panucci
2015-04-30 10:00:00
2015-06-12 08:20:52
Benefits of Invisalign #9