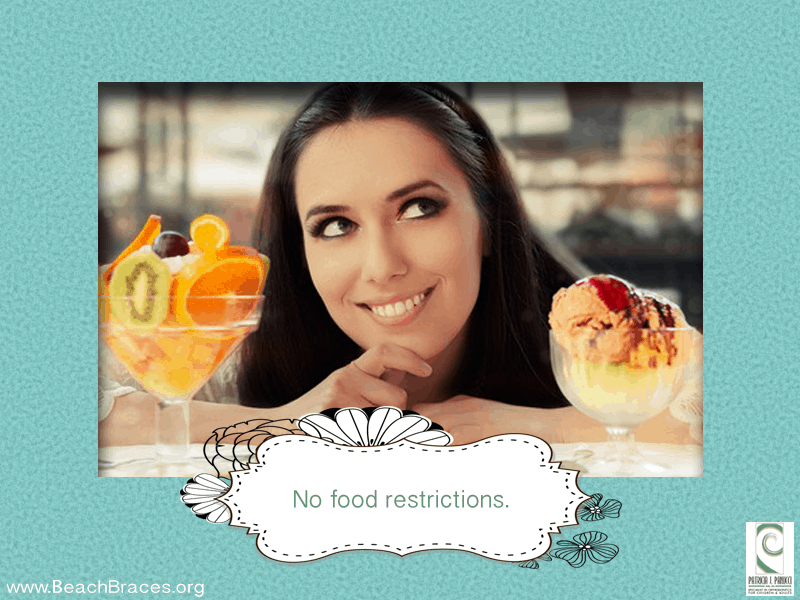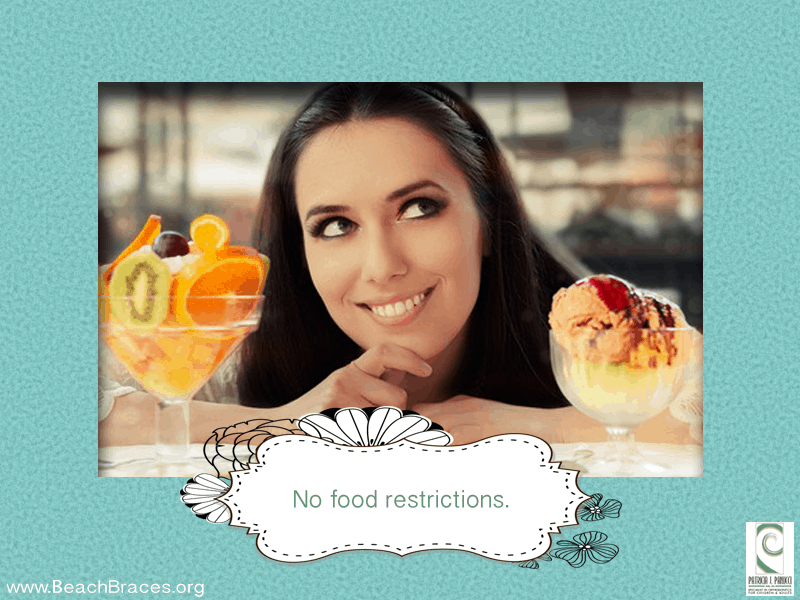 Orthodontic treatment is a special service for people who have varying degrees of alignment issues. Our Manhattan Beach Orthodontics firm specializes in reconstructing the smile while providing a warm atmosphere for patients. Invisalign is a revolutionary teeth alignment system that offers a wealth of benefits over traditional braces. The following are just a few of the benefits that Invisalign has over other types of orthodontic treatment such as metal devices:
No Food Restrictions
The best benefit to using the Invisalign system is that it comes with no food restrictions. The system consists of plastic aligners that fit perfectly over the patient's teeth. The patient can remove the aligners at any time, which means that he or she will have free access to teeth cleaning. Therefore, the patient can enjoy all types of food.
Complete Discretion
Discretion is another benefit of using the system. The aligners are clear and plastic. Other people cannot see that a patient is using the aligner system without being extremely close. The orthodontist and the patient are the only two people who know about it.
Faster Correction Time
The clear plastic orthodontics system has a faster correct time than traditional braces have. Metal orthodontics systems can take up to 24 months to produce results, whereas a patient can improve within 10 months with the plastic system.
Less Pain
Standard orthodontic customers have to worry about the pain of bracket tightening. A person with the plastic system only has to swap out aligners every two weeks. Switching aligners is a painless process that eventually results in a beautiful smile and increased self-esteem.
People with alignment problems can contact our Manhattan Beach Orthodontics office for a consultation. Patricia Panucci is a compassionate orthodontist that strives for perfection and the highest level of patient comfort.
If you're interested in straightening your teeth, or would like to learn more ways to help keep them healthy, contact Manhattan Beach Orthodontics at 310-379-0006.
Beach Braces has the right team of orthodontic specialist in Manhattan Beach to help you achieve that beautiful smile.
Beach Braces, 1730 Manhattan Beach Blvd. Suite B, Manhattan Beach, CA 90266
TEL: 310-379-0006 Fax: (310) 379-7051.
Benefits of Invisalign #1 No food restrictions.
Related Posts
http://www.beachbraces.org/wp-content/uploads/2015/03/BB-Benefits12.png
600
800
Dr Patricia Panucci
http://www.beachbraces.org/wp-content/uploads/2016/01/logo-beach-braces-orthodontics.png
Dr Patricia Panucci
2015-03-05 10:00:00
2015-06-12 09:10:07
Benefits of Invisalign #1 No food restrictions.