Adults usually consider some tooth-whitening product or treatment when their teeth do not look so pearly white. Due to the nature of ingredients included in these products, they might not be the best option for children & teens. Several concerns exist as to why they might not be safe. Here are eight facts about tooth-whitening for children & teens that are more than worth considering.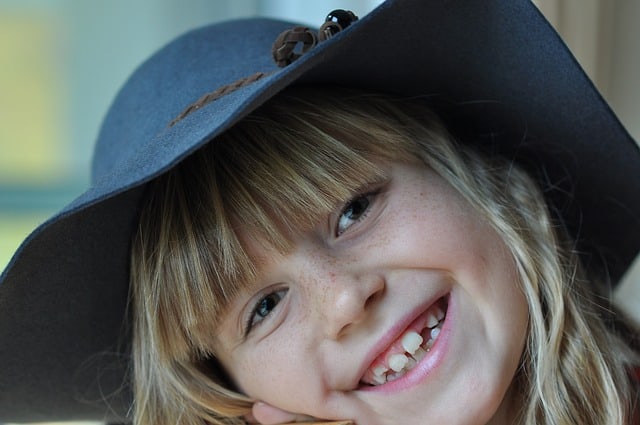 Causes of Stained Teeth in Children & Teens
Many of the same factors that cause adults' teeth to stain can do the same for children & teens. There are two types of staining: indirect and direct. Indirect staining happens in relation to metals and antiseptics that might be in drinks, including water. Direct staining occurs when organic food compounds become lodged in teeth's film. Most adults are familiar with direct staining when it comes to drinking coffee and soda. While children and some teens might not drink coffee, most of them have been exposed to soda. Some fruit juices can cause direct staining, too. In most cases, proper oral hygiene can care for these stains.
Proper Oral Hygiene
One of the best ways for children, teens, and adults to fight stains is through proper oral hygiene. Some people think this task means only brushing teeth once or twice a day. In fact, most people need to do more than a just brush. They should also use a mouth wash and dental floss to make sure all stains are properly removed. Mouth wash can also take care of organic food matter that might build up on gums and inside of cheeks.
Baby, Mixed, and Adult Teeth
Children and teens land at various stages with their teeth. Some of them might have all of their baby teeth. Some of them might have most of their adult teeth. However, in most cases, children have a mixed combination of the two. Adult teeth can handle teeth-whitening products better than baby teeth. These smaller teeth are more sensitive so that teeth-whitening treatments can cause some children pain. Therefore, treatments and products that might be right for adults might not be so much for children and teens.
Treating Baby Teeth in Office
Not all orthodontists like the idea of whitening baby teeth. The main reason behind this thought process is those teeth are going to fall out eventually. Hence, any stains they have are going to fall out, too. Whitening these teeth can seem like a fruitless task in the long run. However, Orthodontists will consider evaluating baby teeth for polishing in extreme cases. Parents need to consider this consultation before even doing an at-home whitening treatment.
In-Office Bleaching of Teeth
The American Academy of Pediatric Dentistry (AAPD) released a policy on whitening products for children and teens on their website some time ago. This policy still stands as crucial guidelines for in-office bleaching treatments an orthodontist might use on children and teens. AAPD's policy claims bleaching can be done on children and teens, but they say to be aware. At this time, not enough research exists to determine whether or not the process should be completed at all.
AAPD does state to be aware of the same sensitivities and concerns that adults face. Other than teeth sensitivities happening in early stages of treatment, tissue irritation and damage can also occur. This second factor comes into play when the dental tray does not fit the patient's mouth properly.
Heightened Chances of User Error at Home
Adults have an easy time of applying whitening treatments to their teeth. After struggling once or twice, they can find a genuine fit with ease. This task becomes more difficult for teens and especially for children. First of all, these youngsters are known for not being able to sit still. They like to pick at things that make them uncomfortable. Additionally, in most cases, adults need to help children and teens apply these products. Adults might be able to apply it to themselves with ease, but it becomes more difficult when applying it to someone else. The same amount of dexterity is not present. Hence, there is a heightened chance for user error.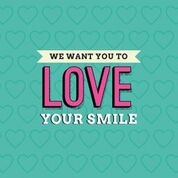 Whitening Strips Might be Too Big
Whitening strips have practically cornered the market for adult teeth-whitening with over-the-counter products. These strips are usually fitted especially for adult teeth and mouth sizes. Hence, they might be too big for children and teens' teeth and mouths. The strips might lay on their gums and cheeks, which can cause pain and burning sensations. Cutting the strips down sounds like a good option, but they still might contain too much hydrogen peroxide.
Whitening Strips have Too Much Hydrogen Peroxide
Most adults can tolerate higher levels of hydrogen peroxide in whitening products. While some products only contain an average of 13 percent hydrogen peroxide, this solution might be too strong for children and teens. Such a situation can heighten teeth sensitivity and possibly damage gum lines. Therefore, such products should be used with caution. One of the main problems AAPD cites with hydrogen peroxide is how it can break down and leave free radicals behind. These free radicals are often associated with tissue damage and root resorption.
Whitening Toothpaste Might be too Abrasive
In most parents' minds, the obvious choice for teeth-whitening products at home is whitening toothpaste. Another problem exists with this product when it comes to children and teens' teeth. It can be too abrasive for them, which can cause sensitivity and pain once again. Most teeth-whitening toothpaste scrubs off the stained enamel on teeth. This scrubbing reveals tiny holes in dentin beneath the enamel. Once dentin has been exposed, it can become sensitive to further brushing or certain foods and drinks.
Conclusion
Parents who want their children and teens to have pearly white teeth might feel at a loss. However, some options are available, and they might be the right fit for your child. Please contact us at Beach Braces for a consultation about removing stains on your children's teeth today.
Beach Braces Orthodontics
220 N. Aviation Blvd
Suite A
Manhattan Beach
CA 90266
Phone: (310) 379-0006
8 Facts about Tooth-Whitening [for Children & Teens]
http://www.beachbraces.org/wp-content/uploads/2017/08/laugh-536287_640.jpg
425
640
Guest Post
http://www.beachbraces.org/wp-content/uploads/2016/01/logo-beach-braces-orthodontics.png
Guest Post
2017-08-07 10:39:07
2017-11-23 03:49:11
8 Facts about Tooth-Whitening [for Children & Teens]