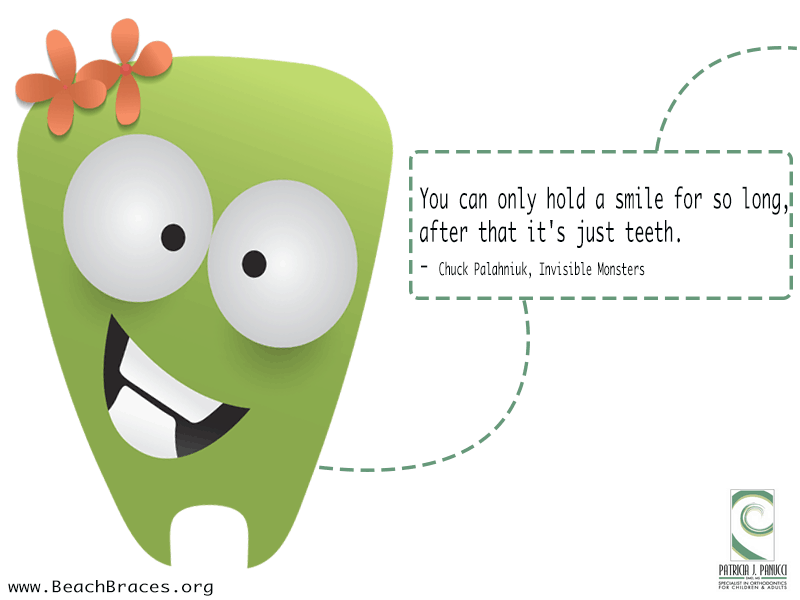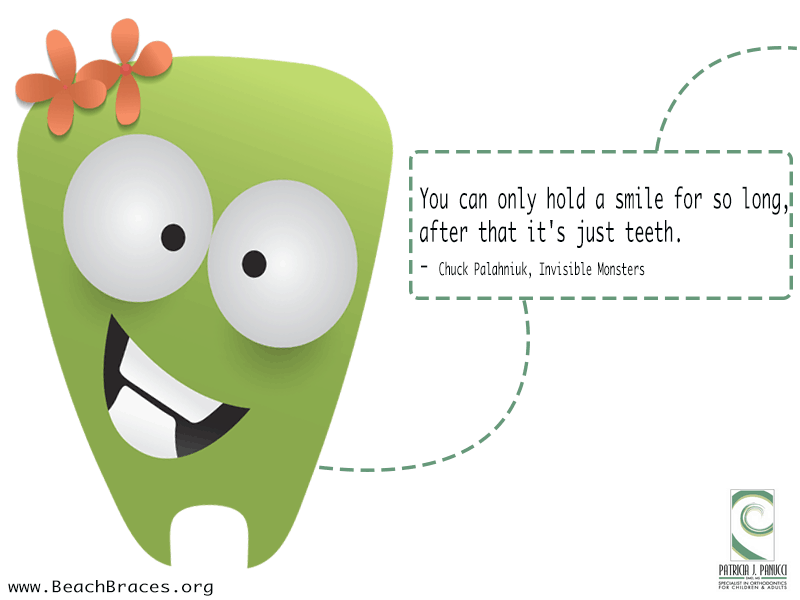 The Smile
Are your teeth crooked or do you have an under bite or overbite? There's nothing more beautiful than your smile and because your smile is so special let us help you make it what you want it to be. This summer, come see us at Beach Braces Orthodontics for a consultation. We would like to give you your best SMILE when you hit Manhattan Beach. Our orthodontist will transform your smile from just teeth to a beautiful and healthy smile you will want to show off everywhere!
What are the options?
Orthodontia is not what it used to be. Today there are many different types of braces and options for straightening your teeth such as:
Retainers
Invisible/metal/ceramic/micro braces
Benefits of Straight Teeth
Not only does a straight and beautiful smile make you feel happier and more confident it also has health benefits. One health benefit of straight teeth is healthier gums. Straight teeth fit more snug around the gums and help fight periodontal problems. Straight teeth are also easier to clean. Floss will clean plaque build up off straight teeth better than crowded teeth. A third benefit is a decreased risk of tooth injury. In an accident, crooked teeth break easier. Face and neck pain, as well as headaches, can be caused by crooked teeth also. Straight teeth will also improve self-esteem. Studies show that a great smile leads to more smiling which lowers stress levels. The last benefit of straight teeth is less tooth decay. If untreated, the bacteria from the tooth decay can cause mouth sores, bleeding gums and possible tooth loss. These type of oral infections can lead to heart disease, stroke, diabetes, and pneumonia.
Call Today
When you are faced with orthodontic treatment and want the brightest smile possible, make an appointment to visit Beach Braces Orthodontics. With a caring and professional staff, this Manhattan Beach orthodontics practice will ensure you walk away happy and confident in your new smile! Contact Dr. Panucci.
Beach Braces
1730 Manhattan Beach Blvd. Suite B
Manhattan Beach
CA 90266
TEL: 310-379-0006
Fax: (310) 379-7051
http://www.beachbraces.org/
You Can Only Hold a Smile for So long
http://www.beachbraces.org/wp-admin/post.php?post=4551&action=edit
Related Posts
Save
Save
Save
http://www.beachbraces.org/wp-content/uploads/2015/07/BB1-July2015.png
600
800
Dr Patricia Panucci
http://www.beachbraces.org/wp-content/uploads/2016/01/logo-beach-braces-orthodontics.png
Dr Patricia Panucci
2015-07-09 10:00:00
2016-07-31 09:00:27
You Can Only Hold a Smile for So long