Rupert Taylor-Price
via
Compfight
cc
">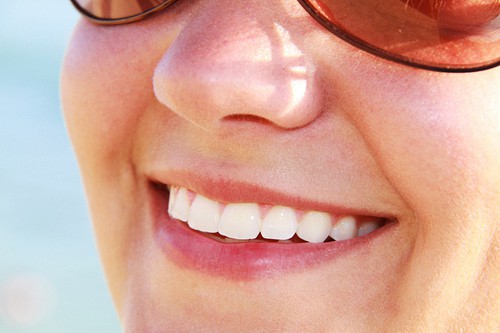 Teens and Teeth Whitening
Having a bright, white smile is a real confidence-booster for teens. While there are many consumer based products available, kiosks and salons that offer treatments, a better option entails consulting with licensed professionals to ensure that teens get the bests results.
Importance of Diagnosing Potential Problems:
Natural teeth are rarely completely white. Teeth may darken for a variety of reasons that include antibiotic therapy, injury or vitamin supplements. Sometimes, perceived discoloration is a natural component of tooth coloring. Cavities, cracked teeth or gum disease must also be treated properly before clients undergo whitening. A dentist should perform a thorough evaluation, which determines if teens are good candidates for treatments that create whiter teeth. Before having aesthetic orthodontics treatment, teens should have a complete set of permanent teeth and be anywhere from 12 to 14 years of age. Baby teeth and adult teeth do not have the same thickness of enamel and attempting to whiten the different teeth types may cause uneven results.
Prevent Discoloration:
There are a number of methods that teens should implement to reduce the risk of endangering a natural Hollywood smile.
Avoid smoking
Do not drink coffee, soda or tea or eat foods that cause staining.
If choosing to drink darkly colored coffee, tea or soda, use a straw to minimize contact with teeth.
Brush teeth regularly
If wearing braces, clean teeth thoroughly. Food often becomes trapped between the appliances and the teeth, which causes discoloration and cavities.
Professional Teeth Whitening:
The chemicals used in teeth-whitening products may cause soft tissue irritation, discomfort and gum damage. In addition to the treatments provided in an office setting, physicians may prescribe custom fitting bleaching trays that ensure minimal contact between the bleaching agents and soft tissues. If teens have only one or two teeth exhibiting discoloration, professionals correct the problem using mild abrasives and treatments that target these teeth, which reduces the danger of affecting gums and surrounding teeth. Dentists often use this technique when discoloration occurs because of fluorosis or tetracycline use. Targeted treatment is also more cost-effective.
Teens should only use teeth-whitening products under the supervision of a dentist. These products are designed to remove the superficial stains found on the top layer of enamel. Appropriate aesthetic orthodontics contain carbamide peroxide or hydrogen peroxide, which breaks down the substances that cause teeth to appear yellow or brown.
As the enamel of younger teeth is more porous than adult teeth, their teeth often more readily respond to treatment. However, care must be taken to ensure that teens use prescribed products correctly. Incorrect use or overuse may damage gums and enamel. In-office treatments consist of peroxide gels exposed to specially designed lamps that hasten the whitening process.
Contact Dr. Patricia Panucci:
When teens or parents have concerns about the coloration of teeth, consult with Dr. Panucci at Beach Braces. The facility uses state-of-the-art technology to educate patients and offer individualized treatment. Ensure the health of your child's teeth by making an appointment with a qualified professional at Beach Braces.
Beach Braces, 1730 Manhattan Beach Blvd. Suite B, Manhattan Beach, CA 90266
TEL: 310-379-0006 Fax: (310) 379-7051.
Whiter Teeth, More Confident Smiles
Related Posts
http://www.beachbraces.org/wp-content/uploads/2014/06/4159721353_4009792a92.jpg
333
500
Dr Patricia Panucci
http://www.beachbraces.org/wp-content/uploads/2016/01/logo-beach-braces-orthodontics.png
Dr Patricia Panucci
2014-06-03 12:59:07
2015-01-29 01:53:37
Whiter Teeth, More Confident Smiles