Paola Yeah;))
via
Compfight
cc
">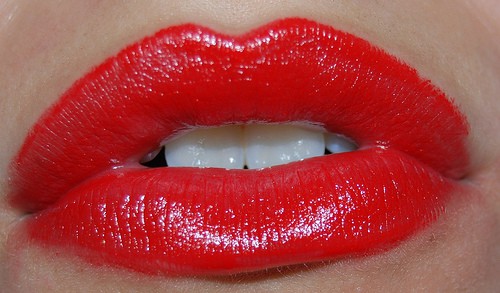 White Spot Lesions after Orthodontic Treatment
White spot lesions will frequently occur after the removal of orthodontic appliances. During orthodontic treatment there are some teeth that seem to be more prone to this demineralization process. Around the mandibular canines as well as the maxillary lateral incisors we can start to see area affected by the orthodontic appliance and a real reaction caused on the enamel. This is usually seen mostly in the first few weeks after the removal of a fixed appliance like braces. The lesions can appear shortly after the appliances are installed and may still prevail after the appliances are removed. Saliva seems to do wonders for fading these lesions however. White spot lesions after orthodontic treatment will fade in time and the belief is that saliva plays a big part in that role.
There are some other methods used for assisting the fading of these lesions as well. Low concentrations of fluoride products at the site of the lesions can work to fade them, but high concentration of fluoride will only result in staining. The key is to find a low dose product that can gently remove the stains. Saliva can also be stimulated by regularly chewing sugar free gum. Gum will work to increase saliva flow which can in turn work to cut back on the severity of the lesions.
White spot lesions that have reached advanced stages can make things more difficult. These advanced stages make sure that lesions will persist and may require advanced care treatments to cause them to fade.
With advanced white spot lesions, fluoride therapy may be ineffective and restorative fillings may be required. These fillings do not require any type of anesthesia or drilling and simply add a product that reinforces the enamel. With fully reinforced enamel the lesions will fade away completely and there will be little to no evidence they were ever there. This is an advanced and effective treatment e.
The only real disadvantage to using restorative fillings is that in most cases there is also a sacrifice of part of the healthy tooth structure. With this healthy tooth structure sacrificed there can be some sensitivity, but the overall structure of the tooth will be just as strong with the reinforced enamel to help it.
If you are affected by white tooth lesions shortly after an orthodontic appliance has been removed, it is never a good idea to adopt a reactive attitude to white spot lesions. Act preemptively and seek professional low dose fluoride immediately as these lesions can get worse if they go untreated. In most cases your orthodontist can make recommendations based off of your case when your orthodontic appliances are removed. Remember that this is fairly common and very treatable.
The orthodontic experts at Beach Braces can provide recommendations for any patient who experiences white spot lesions prior to their treatment through the office. For more information on treatment options after orthodontic appliances, or to book a free consultation for orthodontics please contact Beach braces today.
Beach Braces 1730 Manhattan Beach Blvd. Suite B, Manhattan Beach, CA 90266
TEL: 310-379-0006 Fax: (310) 379-7051.
White spot lesions: Not a cause for concern
Related Posts
http://www.beachbraces.org/wp-content/uploads/2014/03/2401775618_f665ede221.jpg
293
500
Dr Patricia Panucci
http://www.beachbraces.org/wp-content/uploads/2016/01/logo-beach-braces-orthodontics.png
Dr Patricia Panucci
2014-03-11 10:00:25
2015-05-15 06:25:28
White Spot Lesions: Not a Cause for Concern