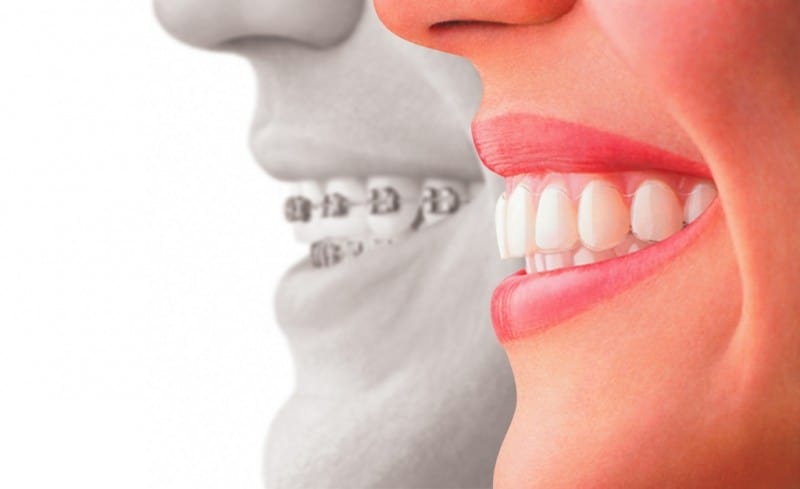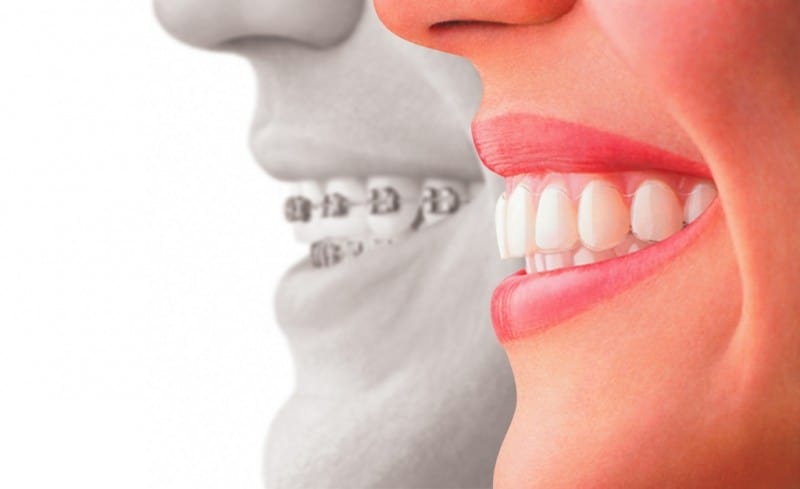 If you're wanting straighter teeth, Invisalign is a unique treatment to give you a beautiful smile without the metal. Typical orthodontics consists of metal braces, but they are painful, alter your appearance and have to be tightened by your orthodontist on a regular basis. With this treatment, models of your teeth are used to create unique trays to adjust your smile. Every two weeks, new trays are created to continue moving your teeth until the perfect smile is achieved. It is the best orthodontic treatment towards a beautiful smile.
What's the Difference
Unlike traditional orthodontic treatments like metal braces, this approach also makes it easier for you to brush your teeth. Since the trays are removable, you are able to clean your teeth much easier and better than with metal braces. Brackets and wires make brushing more difficult, which can lead to food and drink stains on your teeth. The clear trays do not hinder your ability to clean your teeth.
The trays are clear and invisible. With traditional orthodontics, there is no way to hide your dental work, but with Invisalign, no one will know you are adjusting your smile. This plan offers a beautiful smile without cement. Metal braces have to be physically attached to your teeth, and when the treatment is over, they have to be removed. With this route, the trays can be removed at any time, and once you are finished with treatment, nothing has to be removed from your teeth.
Braces can irritate your gums and mouth. Invisalign is comfortable and allows for treatment without pain or irritation. Even better, it's an option for everyone. Whether you are a teen or adult, Invisalign can help make your smile better.
Are you looking for a better smile?
Do you want treatment but you don't want to wear metal braces? Invisalign is the invisible treatment that creates beauty without the pain. With a consultation at our practice, we can determine your needs and what works best for you. It's a unique approach to orthodontic treatment plans with the same result, a better smile for you.
As an adult, you may think that it's too late for braces, but that is far from the truth. With Invisalign, it is never too late to adjust your smile, and your lifestyle does not have to change either. Invisalign is perfect for adults and teens because you can continue doing the things you love, all while your teeth are being straightened. With braces, certain activities are limited, but with Invisalign you can continue playing sports or instruments, eating the things you love, along with the other activities you are used to doing.
Are you considering Invisalign to treat your smile?
If so, Beach Braces Orthodontics is here to meet your needs. This unique treatment is the best alternative to traditional orthodontics. Invisible thermoplastic trays are used to adjust your teeth slowly. These trays, also called aligners, look similar to teeth-whitening trays, so no one will know you are wearing them. Each aligner is custom made to fit your smile and adjust your teeth to the perfect position.
During your consultation, we will map out the best course for your needs. The aligners will work to move your teeth slowly and without pain. You will wear your first set for two weeks, and then two weeks later you will wear a new set of aligners to continue shifting your teeth. It's really that simple and pain-free. You might also spend less time at the orthodontist because there is no need to adjust individual brackets, as with traditional braces. Your customized aligners will replace the constant adjusting that comes with traditional metal braces.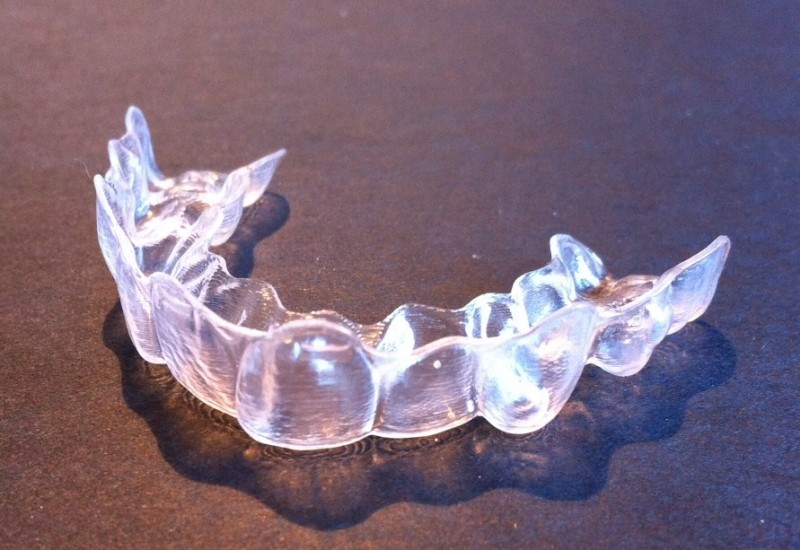 Even though you will be wearing them 20 to 22 hours a day, no one will even notice. Even better, you will not be limited to what you eat or drink as with braces. Since Invisalign is unique and removable, you can remove the aligner trays whenever you need to eat or drink. Call today to get started. Manhattan Beach Orthodontics in here to meet all your orthodontic needs.
Not sure which route to take?
Invisalign is a unique treatment that is perfect for you or your child because it is customized for every person individually. You might be dreaming of a better smile, but you're too scared to take the leap because of your age. Maybe you are weary of how orthodontics will alter your appearance. Or maybe your teen needs braces, but they don't want a noticeable metal mouth. Either way, Invisalign is perfect for all situations. Some of the benefits to Invisalign include:
A straighter smile without the pain of metal brackets and tightening
Easy to clean aligners that can be removed when you eat or drink
Enjoying your normal activities without worrying about your teeth
Easy-at-home care and easy brushing because of the removable trays
Invisalign's clear plastic trays are changed every two weeks, but that's it. You don't need to sit in an office chair and have your wires tightened, only to sit at home in pain later. This treatment will not affect you or your child's typical activities. You can continue your normal lifestyle and enjoy the benefits of a beautiful smile. At Manhattan Beach Orthodontics, we can plan a customized plan to fit you or your teen with Invisalign, and make you want to show off your new smile. Call today for a consultation, and we can begin you or your teen's new and pain-free smile.
Beach Braces has the right team of orthodontic specialist in Manhattan Beach to help you achieve that beautiful smile.
Beach Braces, 1730 Manhattan Beach Blvd. Suite B, Manhattan Beach, CA 90266
TEL: 310-379-0006 Fax: (310) 379-7051.
What Makes Invisalign Unique Among Others?
Related Posts
http://www.beachbraces.org/wp-content/uploads/2015/03/bb2.jpg
489
800
Dr Patricia Panucci
http://www.beachbraces.org/wp-content/uploads/2016/01/logo-beach-braces-orthodontics.png
Dr Patricia Panucci
2015-03-10 10:00:00
2015-06-23 12:04:46
What Makes Invisalign Unique Among Others?