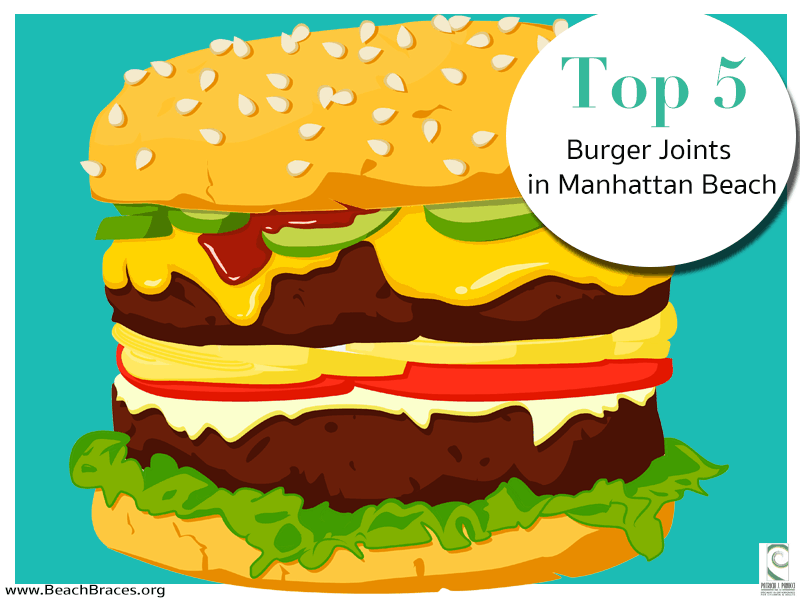 Every now and again, you just need a nice juicy burger.  Besides pristine weather and exceptional views, Manhattan Beach is home to some of the best burger joints in the state. From decadent fries to fresh patties, there are a number of places to enjoy a traditional burger before heading out to the water.  If you are looking for a good place to eat a burger with the family, here are the top 5 burger joints in Manhattan Beach.
Meat fire smoke spices. It's not fine dining. It's swine dining! Served up with soul & authenticity. In a casual, family friendly atmosphere.
Sloopy's has been a Manhattan Beach local favorite for over 40 years. They bring you delicious ingredients, sustainable fisheries, all natural meats, and organic coffee in a treasured garden setting.
3. Tomboy's
A great all American burger, shoestring fries with chili really good and their onion rings lightly battered are perfect!  A home cooked taste that your not going to find under any yellow arches.
4. Marine Street Cafe
Marine Street has a long and colorful history in Manhattan Beach.  It was the original home of City Hall on the Strand in the 1920s and one of the two locations considered for the Manhattan Beach Pier.  Marine Street is most famous for beach volleyball, but you can always find an abundance of surfers in the water and families hanging out on the beach.
Johnny Rockets combines the best elements from a century of American dining history to create an experience and menu that are relevant today. They are after all the original American Burger.
To ensure that you can continue dining at some of the top burger joints in Manhattan with teeth that last a lifetime, visit Beach Braces Orthodontist to increase both your smile and bite. Beach Braces is a local orthodontist that works to improve the placement of teeth for local residents for a great way to enjoy feeling confident.
Call Today
When you are faced with orthodontic treatment and want the brightest smile possible, make an appointment to visit Beach Braces Orthodontics. With a caring and professional staff, this Manhattan Beach orthodontics practice will ensure you walk away happy and confident in your new smile!
Beach Braces, 1730 Manhattan Beach Blvd. Suite B, Manhattan Beach, CA 90266
TEL: 310-379-0006 Fax: (310) 379-7051.
Top 5 Burger Joints in Manhattan Beach
Related Posts
http://www.beachbraces.org/wp-content/uploads/2016/01/logo-beach-braces-orthodontics.png
0
0
Dr Patricia Panucci
http://www.beachbraces.org/wp-content/uploads/2016/01/logo-beach-braces-orthodontics.png
Dr Patricia Panucci
2015-05-14 10:00:00
2017-10-24 21:43:34
Top 5 Burger Joints in Manhattan Beach