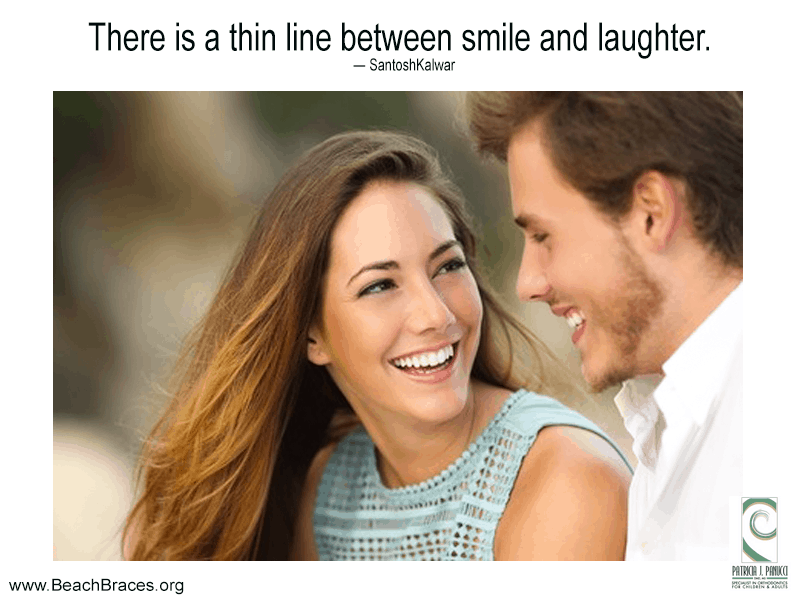 Santosh Yalwar believes your facial lips provide a thin line between a smile and laughter, but if you are too embarrassed to smile, then it is simple to undergo treatment from an orthodontist. In today's modern world, having a perfect smile is easy with an assortment of orthodontic devices such as:
• Wild smiles – designed with bright colors
• Clear – designed to remain nearly invisible
• Lingual – worn on the back surfaces of teeth
• Retainers – worn to keep teeth in correct positions
• Self-ligating – no metal or elastic ties
• Invisalign teen – removable aligners
The only way that you will know the type of braces or aligners needed for your malocclusions is by having a thorough examination with three-dimensional medical images. After the information is collected, specialized computer software determines the type of orthodontia required.
Smile and Laugh without Feeling Embarrassed
You might need traditional orthodontia made with wires and brackets, but there are devices that are more attractive than old-fashioned metal. Alternatively, an orthodontist may tell you that Invisalign are a perfect choice to repair small misalignments. No matter what type of devices you need to wear, it is still possible for you to smile and laugh without feeling self-conscious about wearing aligners or braces.
Schedule an Appointment Today
In Manhattan Beach, Calif., you can schedule an appointment for an examination with Dr. Patricia J. Panucci. At Beach Braces, she offers top-of-the-line orthodontic treatment for patients of all ages. This means that if your child requires orthodontic treatment, then you can have an examination at the same time. Today, many adults are choosing to improve their smile with Invisalign aligners that are worn for less than one year or lingual devices that are worn for two years or longer. When a parent is willing to undergo orthodontic treatment, it sets a wonderful example for their children.
Related Posts
http://www.beachbraces.org/wp-content/uploads/2016/01/logo-beach-braces-orthodontics.png
0
0
Dr Patricia Panucci
http://www.beachbraces.org/wp-content/uploads/2016/01/logo-beach-braces-orthodontics.png
Dr Patricia Panucci
2015-12-19 10:00:00
2015-12-27 15:02:37
There is a thin line between smile and laughter ― Santosh Kalwar