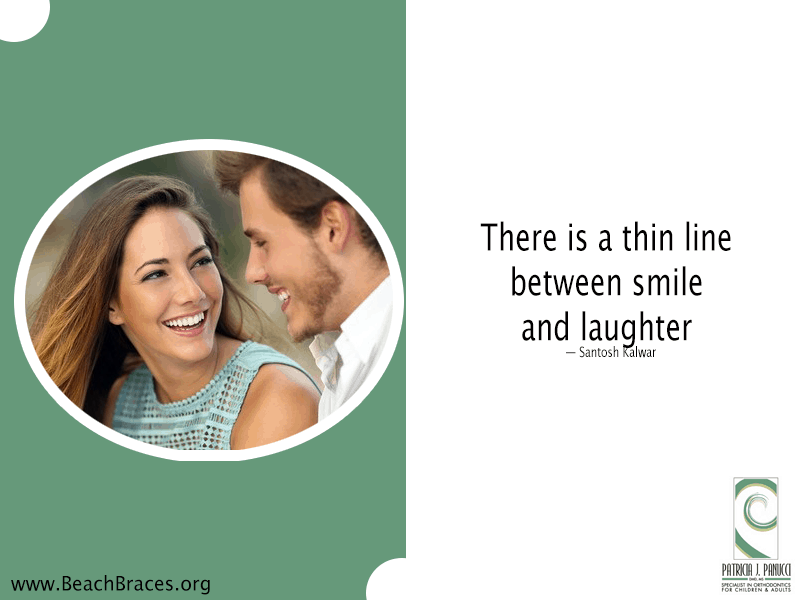 One of the first things your child will ever see is their mothers' smile, so why not show it as often as possible? Parents often go above and beyond to provide orthodontic care for their children, ensuring healthy and beautiful smiles from Manhattan Beach Braces, yet don't consider the option for themselves. There is no need to hide your crooked teeth behind a closed-mouth smile in your family photos. It is easier than ever before to correct any degree of malocclusions, at any age.
Don't Wait
Maybe you think braces are just for kids. Or perhaps you've been concerned about how braces may look, cost, or how long or painful the corrective process may be.
Advancements in orthodontia have created options such as Invisalign and lingual braces that make wearing them less noticeable.
These same improvements have made the overall process less painful, and may take less time than you expect.
There are many finance and payment options available, in addition to any insurance coverage you may have.
Investing in your smile is well worth the lifetime of joy and self-confidence you will project to your family. A visit to the orthodontist will give you the information you need to start your journey.
Using the same mindset of affixing your own oxygen mask before helping your children, taking care of your own dental care can be a great lesson to your kids, setting them up for a strong future in their dental health. A bright straight smile will bring a boost of self-confidence to everyone in your family. You may even consider going through the process together!
Visiting the orthodontist at any age can help turn your smile into the joy of laughter. Call Manhattan Beach Braces today to set up your first appointment.
Related Posts
http://www.beachbraces.org/wp-content/uploads/2016/01/logo-beach-braces-orthodontics.png
0
0
Dr Patricia Panucci
http://www.beachbraces.org/wp-content/uploads/2016/01/logo-beach-braces-orthodontics.png
Dr Patricia Panucci
2015-09-24 10:00:00
2015-10-04 11:00:17
There is a thin line between a smile and laughter- Santosh Kalwar