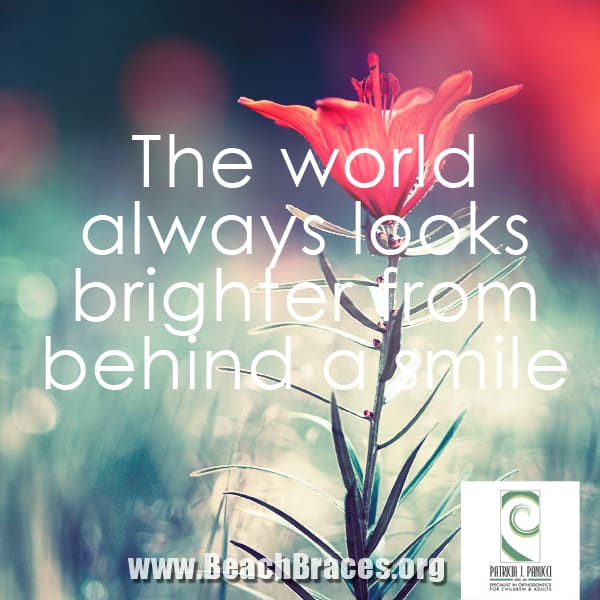 The world always looks brighter from behind your smile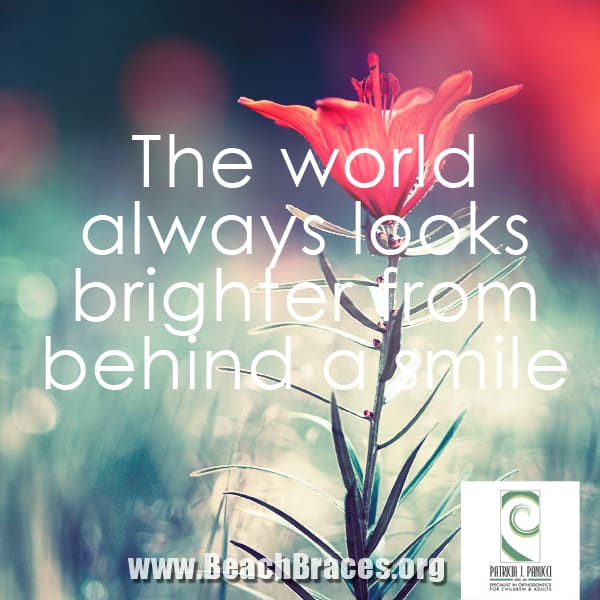 Beach Braces Smile Quote #28 "The world always looks brighter from behind a smile"
Having the confidence to walk around smiling each and every day is very important. Your smile is part of your appearance and the world is just a brighter place when you are able to have the confidence to show off a beautiful smile.
If you have confidence the world just seems to look like a much brighter place. Days when you are happy the people who are around you are equally as happy and part of showing these wonderful feelings comes with having a smile to back it up.
If you feel as though your smile might be holding your back or you aren't confident in your smile remember that there is no obstacle that you can't overcome. Don't be afraid to smile and show the world just how you feel. You will be amazed at just how bright and spectacular the world can be if you spend each day smiling.
Many of our clients are so excited when they leave our clinic just to show off their smile. Keeping yourself and smiles each and every day is a great way to go through life and to really start enjoying life. Stress, concerns or problems can all melt away if you can just experience a bright shining moment where you can genuinely enjoy your life and the world around you.
Remember the next time that you leave your house to put your best foot forward and to never go outside without your smile on. You will be amazed at just how amazing your day can be from behind a good smile.
Contact Dr Panucci to increase your happiness showing off your radiant smile. You can get a free consultation by clicking here!
Beach Braces 1730 Manhattan Beach Blvd. Suite B, Manhattan Beach, CA 90266 TEL: 310-379-0006 Fax: (310) 379-7051
The world always looks brighter from behind your smile
http://www.beachbraces.org/wp-content/uploads/2013/07/behind.jpg
600
600
Dr Patricia Panucci
http://www.beachbraces.org/wp-content/uploads/2016/01/logo-beach-braces-orthodontics.png
Dr Patricia Panucci
2013-08-13 19:00:17
2013-09-26 02:37:28
The world always looks brighter from behind your smile