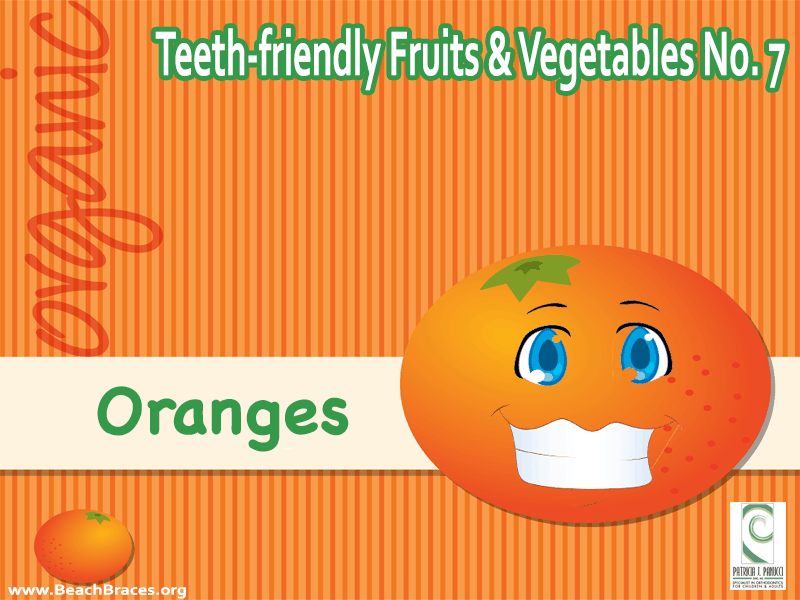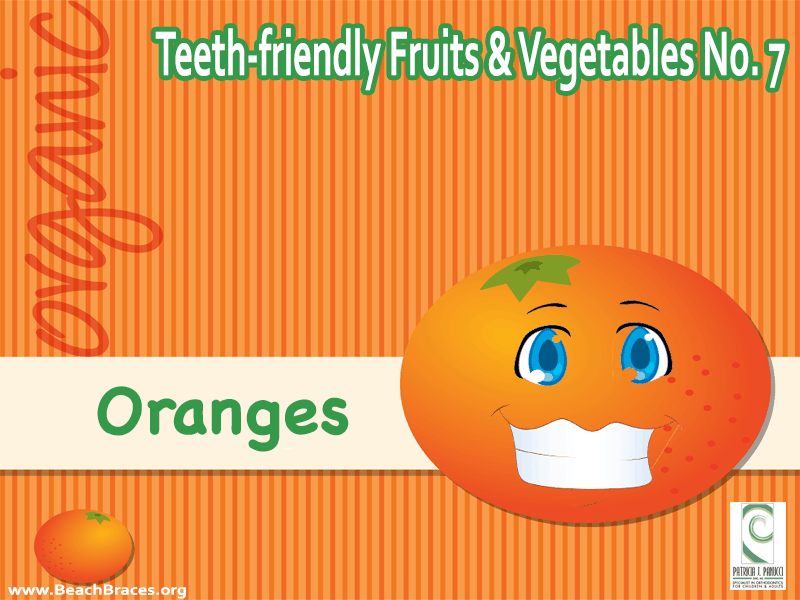 Teeth-Friendly fruits & vegetables keep your gums and teeth strong because they prevent gum disease and tooth decay.
Benefits Of Eating Oranges
Because an Orange is a citrus fruit, it helps you maintain your gums by enhancing the connective tissue and blood vessels. The fruit also strengthens the tissue that keeps your teeth inside of your jaw. The vitamin C in a citrus fruit is quite powerful because it lowers inflammation. By decreasing inflammation, the progression of gingivitis will be prevented or slowed down. These are the reasons why you must eat Oranges regularly.
Does Invisalign Work
Invisalign works because it straightens teeth using a modern approach. The appliance has a series of custom aligners that are designed for specific users. The aligner trays are comfortable and smooth and look virtually invisible over your teeth. The aligners should be worn for two week. After the treatment is complete, no one will have any idea that you used an appliance to straighten your teeth.
Different Types Of Braces
Ceramic braces contain inorganic materials and new materials. It is a permanent appliance that is applied to every tooth. The arch wire of the braces travel along the lower and upper teeth.
Lingual braces are completely invisible because they are applied on the underside of the teeth. Only a highly trained orthodontist can install these braces.
Damon braces have a slight advantage over ceramic braces since they do not need rubber bands. Instead, Damon braces have a wire that slides back and forth. The wire makes the braces more comfortable to wear.
Smart bracket braces are a new technology. They provide measurements that help the orthodontist reduce the amount of months that the appliance is worn.
You can obtain any of these braces from Beach Braces. Contact us today to schedule an appointment so that you can improve your smile.
Beach Braces has the right team of orthodontic specialist in Manhattan Beach to help you achieve that beautiful smile.
Beach Braces, 1730 Manhattan Beach Blvd. Suite B, Manhattan Beach, CA 90266
TEL: 310-379-0006 Fax: (310) 379-7051.
Teeth-Friendly Fruits & Veggies No. 7: Oranges
Related Posts
http://www.beachbraces.org/wp-content/uploads/2015/02/Teeth-Friendly-BB7.png
600
800
Dr Patricia Panucci
http://www.beachbraces.org/wp-content/uploads/2016/01/logo-beach-braces-orthodontics.png
Dr Patricia Panucci
2015-02-05 10:00:00
2015-06-12 11:08:13
Teeth-Friendly Fruits & Veggies No. 7: Oranges