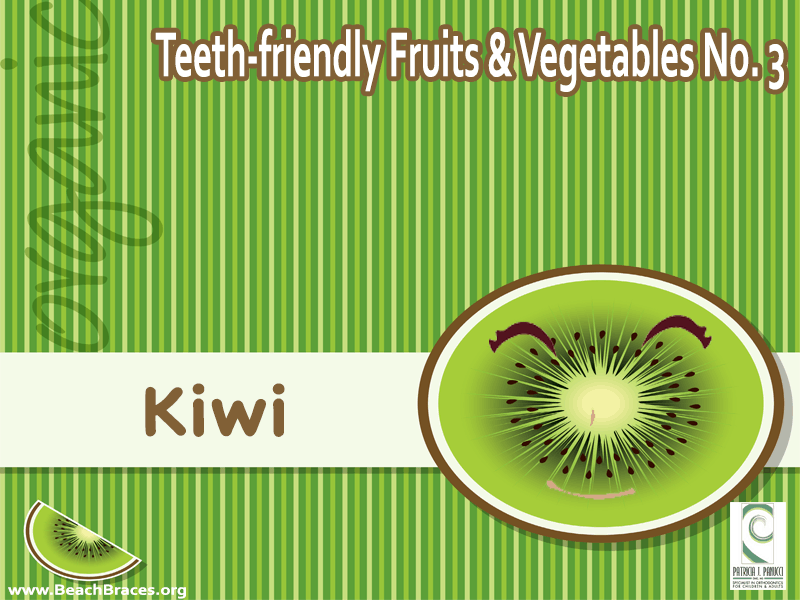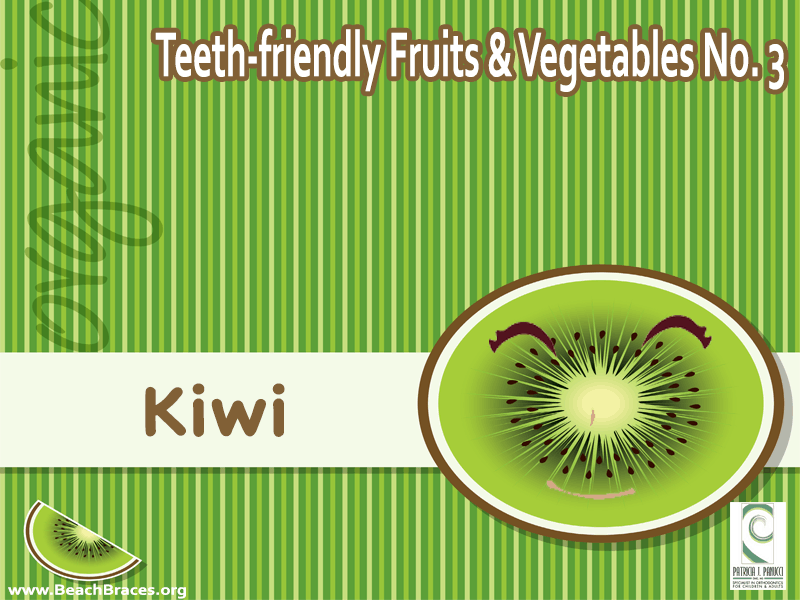 Teeth-friendly Fruits & Vegetables like kiwi are enhanced even more when you consider the amount of vitamin C packed into just one large sample.
KIWI BENEFITS
An oral-friendly fruit like kiwi can be best explained by showing its value in specific steps:
Offers more than 100 percent of your daily recommended daily amount of vitamin C, which is a natural collagen.
That supply of vitamin C is important when you consider that a lack of it results in more tender gums, which can cause pain and other potential problems.
When your gums are tender, they become more of a breeding ground for bacteria, which creates issues related to periodontal health.
THE CASE FOR BRACES
The determined efforts you make to keep your teeth white and as clean as possible unfortunately can't guarantee keeping them straight. When that happens, the need for braces becomes evident, with the average cost of braces dependent upon a variety of different factors.
The main determinants in the price are based on what type of braces you select, how severe to problem is and whether one or both arches need such treatment.
Such an investment is due to advanced knowledge of the process that your orthodontist possesses and offer the best course of treatment.
AN UNBEATABLE SELLING POINT
The results become clearly evident by simply looking in the mirror before and after braces. The effect can provide a striking difference, resulting in a wide smile that others will appreciate for years to come.
YOUR BEST CHOICE
In Manhattan Beach, you can contact Dr. Patricia Panucci of Beach Braces to take care of your orthodontic needs. The service she can provide establishes a new standard for modern orthodontics. Give her a call today.
Beach Braces has the right team of orthodontic specialist in Manhattan Beach to help you achieve that beautiful smile.
Beach Braces, 1730 Manhattan Beach Blvd. Suite B, Manhattan Beach, CA 90266
TEL: 310-379-0006 Fax: (310) 379-7051.
Related Posts
http://www.beachbraces.org/wp-content/uploads/2015/01/Teeth-Friendly-BB3.png
600
800
Dr Patricia Panucci
http://www.beachbraces.org/wp-content/uploads/2016/01/logo-beach-braces-orthodontics.png
Dr Patricia Panucci
2015-01-08 10:00:00
2015-01-28 22:17:53
Teeth-friendly Fruits & Vegetables No. 3: Kiwi