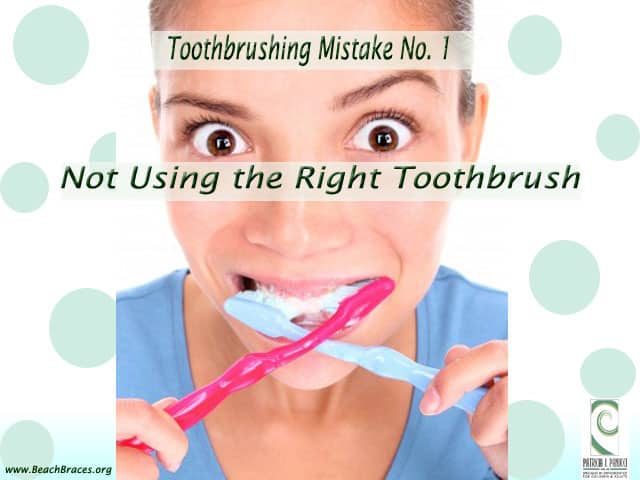 Toothbrushing Mistake No.1: "Not Using the Right Toothbrush"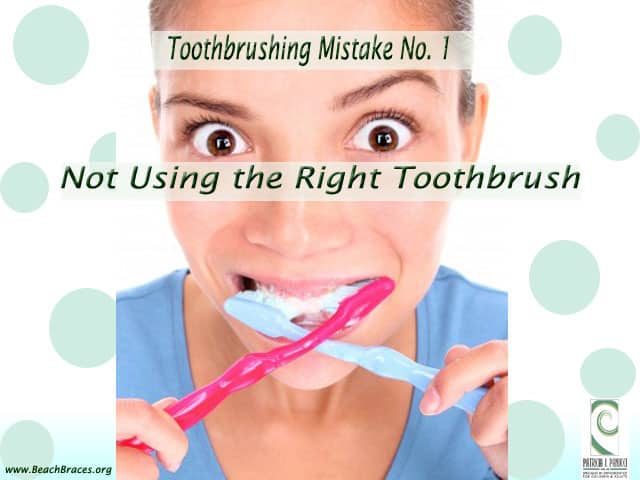 Not using the right toothbrush brings a lot of negative effects to your overall oral health. If your toothbrush doesn't fit your needs and if you're not comfortable using it, then the tendency would be to finish brushing earlier than the recommended duration (or not to brush on the recommended frequency).
Later on, this will lead to tooth decay and in no time, you can count your remaining teeth in one hand. These may seem like terrible results for just not using the right toothbrush but it's a fact you cannot deny. So how do you choose the right toothbrush for you?
Toothbrushes available in the market today come in different colors, shapes, types, and sizes which can be very overwhelming. The truth is, there' no such thing as "one size fits all" when choosing the right toothbrush. Every person has unique needs and preference hence it really depends on the individual who will be using the toothbrush. The more comfortable you are when using your toothbrush the more likely you will use it. Soft-bristled toothbrushes are great for removing debris and plaque from your teeth. Aside from that, small-headed toothbrushes can also reach areas at the back of your teeth.
Using hard-bristled toothbrushes does not mean you are cleaning your teeth more effectively. It can even damage your gums so be careful when using these. The style and grip will depend on your preference so choose the one you are more comfortable with. Always remember that for optimum results, using the right toothbrush comes with brushing your teeth the right way too.
If you are unhappy with your smile you can get a free consultation by clicking here today!
Beach Braces
1730 Manhattan Beach Blvd. Suite B, Manhattan Beach, CA 90266 TEL: 310-379-0006 Fax: (310) 379-7051
Toothbrushing Mistake No.1
http://www.beachbraces.org/wp-content/uploads/2013/08/TM1-BB.jpg
480
640
Dr Patricia Panucci
http://www.beachbraces.org/wp-content/uploads/2016/01/logo-beach-braces-orthodontics.png
Dr Patricia Panucci
2013-08-20 20:00:00
2013-09-25 19:17:16
Toothbrushing Mistake No.1