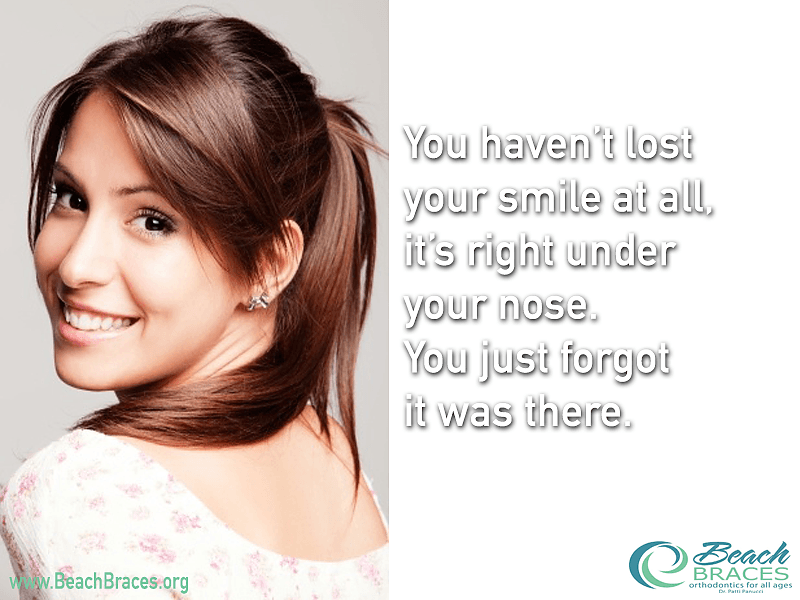 When someone tells you that you have a pretty smile, it definitely makes you feel good inside. We all want that perfect Hollywood dazzler with straight white teeth, but many of us don't think it's a reality but something beyond our reach. An orthodontist would tell you otherwise, because everyone, especially those who have reached adulthood, can always improve a smile and perhaps change their life forever.
Modern Braces Almost Invisible
No one likes calling attention to a mouth full of metal wires and brackets, and today, you don't have to choose the old-fashioned method. The right orthodontist will show you how Invisalign has radically altered the way we straighten teeth. These clear braces are barely noticeable; maybe that's why famous faces like Katy Perry and Gisele Bundchen have worn them on the red carpet. These clear plastic aligners are not a distraction, especially for those 20 and older, who don't want to put their smile on blast while quietly straightening their teeth.
The Invisalign Advantage
Clear braces are comfortable to wear and re-position the teeth faster than the metal kind. An experienced orthodontist is the only expert who can evaluate your smile to see if you can wear the new system. These professionals have been trained in every aspect of the teeth, bite, mouth and jaw. After a thorough examination, he or she can determine if you're a candidate. The good news is that these clear aligners have been designed for adults. You have more freedom wearing them, because you remove them for eating, and when you brush and floss. Plus, they look amazing on, and you can still wear lipstick with ease.
Make That Appointment Now
You can have that Hollywood smile full of straight, pretty teeth. Choose the Invisalign expert who knows their stuff. Visit BeachBraces.org, or call them, 310-379-0006.
Related Posts
http://www.beachbraces.org/wp-content/uploads/2016/01/logo-beach-braces-orthodontics.png
0
0
Dr Patricia Panucci
http://www.beachbraces.org/wp-content/uploads/2016/01/logo-beach-braces-orthodontics.png
Dr Patricia Panucci
2016-03-26 10:00:00
2016-04-24 13:12:38
You haven't lost your smile at all, it's right under your nose. You just forgot it was there.