Posts

http://www.beachbraces.org/wp-content/uploads/2016/04/logonew.jpg
1500
1500
Dr Patricia Panucci
http://www.beachbraces.org/wp-content/uploads/2016/01/logo-beach-braces-orthodontics.png
Dr Patricia Panucci
2017-03-28 10:00:00
2017-04-29 00:34:19
What Happens After Invisalign Treatment is Completed?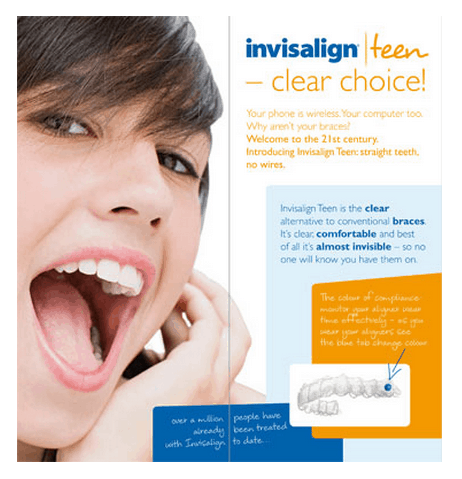 A perfect orthodontic appliance for teens: Invisalign Teen

Invisalign Teen is the perfect orthodontic appliance for teens who lead busy lives and require braces without all of the extra hassle and life-changing experiences.
Invisalign Teen is a very easy to use treatment without the help of any of metal wires, permanent orthodontic appliances or distracting metal brackets. Invisalign Teen is 100% removable and clear, when people are wearing the orthodontic appliance it can be extremely difficult for anyone to notice that they are wearing it at all.
Invisalign Teen is a great way for teens to straighten their smile without having to worry about their appearance or losing any of their freedom.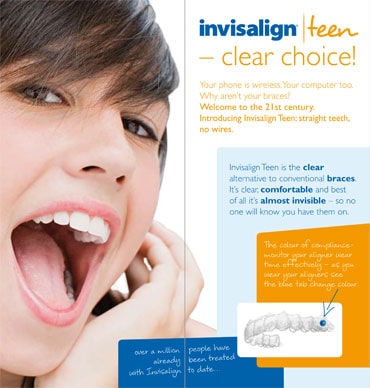 Many teens dread the thought of an orthodontic appliance because it means that they have to watch what they eat and also take precautions when playing sports and physical activities, Invisalign Teen meets these concerns head on.
Because they are completely removable teens no longer have to worry about their diet or any types of sticky foods getting stuck in their dental aligners. Before meals teens can simply remove their clear aligners to eat whatever they want and replace the orthodontic appliance after they have finished eating.
Traditional braces constantly need adjusting and can break, causing a teen discomfort, Invisalign Teen works to alleviate much of the discomfort that is caused by braces. This way teens can avoid the use of dental wax, adjusting wires from braces and more, simply to enjoy the process of fixing their teeth in a minimally invasive way.
As braces can generally sap teenage confidence, Invisalign Teen is simply a orthodontic appliance that nobody needs to know about. Because Invisalign Teen appliances are completely clear and form fitting to teeth, even if a teen is smiling it's very difficult to tell whether they are wearing their appliance or not. Any confidence issues that might come from wearing an orthodontic appliance melt away very quickly when the teen realizes that Invisalign Teen is nearly invisible.
Contact us for a free consultation, or you can get more information by clicking here: Invisalign Teen.
Dr Panucci – Beach Braces 1730 Manhattan Beach Blvd. Suite B, Manhattan Beach, CA 90266 TEL: 310-379-0006 Fax: (310) 379-7051.
Invisalign For Teen
http://www.beachbraces.org/wp-content/uploads/2013/07/Invisalign_.png
479
462
Dr Patricia Panucci
http://www.beachbraces.org/wp-content/uploads/2016/01/logo-beach-braces-orthodontics.png
Dr Patricia Panucci
2013-08-01 19:00:42
2014-02-02 03:16:53
Invisalign For Teens
Beach Braces Orthodontics