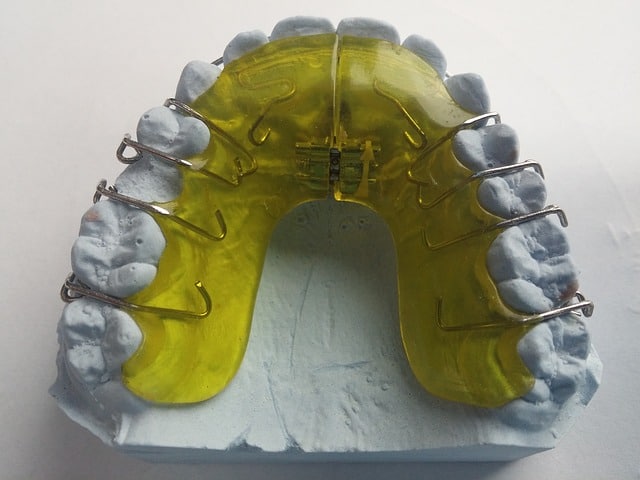 An orthodontic patient's most anticipated appointment day is probably the day that their braces are finally removed, and they are able to see the unencumbered results of the time and money that they have devoted to their teeth. While the excitement of seeing their new smile is justified, it is important for them to keep in mind that the treatment is not yet complete. They still need to make sure they continue with retainers.
After The Braces Are Removed
The process of teeth straightening doesn't end with the removal of braces. As with any other diagnosis, you should follow the prescribed treatment plan to get the results that you want. In addition, there is a level of after-care for the teeth that has to be maintained in order to protect the investment that you have made.
After the removal of the braces, your orthodontist will want to evaluate how well the teeth have been aligned, possibly by taking a bite impression or an X-ray, if necessary. Thus, if the patient is a child or teenager, the teeth may be examined to determine if there has been a growth of wisdom teeth. If so, you may advised to have them removed as the emergence of the wisdom teeth could affect the alignment of the teeth that had been straightened.
Retainers
The natural shifting of teeth is inevitable as one grows into an adult and then ages. This is also true for teeth that have been straightened with braces. A retainer is an orthodontic device that is tailored-made for your teeth and mouth and that is used as a safeguard to maintain the alignment of the corrected teeth. They can be categorized as removable or fixed. Consequently each type of retainer has its own advantages and disadvantages.
Removable retainers can be removed and placed back into the mouth at will and requires some compliance on the part the patient in order to be used as prescribed by orthodontists. Finally, there are two types of removable retainers:
Removable
• Hawley – Accordingly, these retainers have a metal wire that runs across the front of your teeth and are attached to an acrylic piece that fits into the roof of your mouth. They tend to be the most-used type. You can have a creatively personalized retainer as they come in a variety of styles and colors. They will not prevent your teeth from touching naturally and can be adjusted to adhere to any change in teeth alignment. Furthermore, while they are durable and easy to clean, they can be very noticeable to others and can alter your speech when they are initially worn.
• Clear Plastic – These retainers are sometimes also referred to as vacuum-formed retainers. They are made of a clear plastic that is molded to fit the teeth and can appear almost invisible when worn. There are a few marked differences when compared to the Hawley retainers. They do not tend to last as long and prevent your teeth from touching naturally and cannot be adjusted.
Fixed
Fixed or permanent retainers are composed of a thin wire that runs across the back of the teeth where they are bonded or glued in place. They are invisible to others, but can make the flossing your teeth difficult. They can remain inside of the mouth indefinitely. In order to have them removed safely, you would have to see a professional.
Retainers FAQ
Are Retainers Able To Fix Shifts of Teeth?
Retainers are a vital part of oral care after the removal of braces. Consequently, they are used to ensure that the patient's teeth remain straightened and in place. The muscles, bones, gums adjust to the new position of your teeth. If a retainer is not used as directed by the orthodontist the teeth return to their original positions and a loss of the investment that has been made into getting the smile that you wanted. This is particularly important with children and teenagers who have had their braces removed, as their bones are still growing.
If the shifting of the teeth is minimal, a retainer could be used to move the teeth back to how they were positioned when the braces were initially removed. Finally, the retainer must never be forced onto the teeth if it doesn't fit. Consequently, if this is the case, the patient should contact their orthodontic specialist regarding corrective procedures.
How Long Should Retainers Be Worn?
The frequency and the length of time a retainer is worn after braces are removed varies from patient to patient. You should follow the instructions of your orthodontist.
You will need to wear the retainer all day, for the first few months. In the case of a removable retainer, as the structures around the teeth adjust to the new position of the teeth, you may be able to wear the retainer with less frequency. Your retainer, whether it is removable or fixed, is a permanent part of your long-term treatment plan for maintaining straight teeth. This plan could conceivably last for years.
Contact Our Orthodontic Office Today
In conclusion, the orthodontist working at Beach Braces in Manhattan Beach, Calif., understands how to evaluate her patients with top-of-the-line computer software. Dr. Patricia J. Panucci works with children, teenagers and adults to improve their smile and bite with these orthodontic treatments:
• Lingual braces
• Self-ligating devices
• Wild smile brackets
• Aesthetic devices
• Invisalign for adults and teenagers
Make sure you visit an Invisalign specialist like Patricia J. Panucci of Manhattan Beach Orthodontics. She possesses great skill and knowledge along with a compassionate nature. Its easy to get a complimentary consultation. She will give you a thorough evaluation and help you achieve a new and improved smile with perfectly straight teeth. Schedule an appointment today!
Beach Braces, 1730 Manhattan Beach Blvd. Suite B, Manhattan Beach, CA 90266
TEL: 310-379-0006 Fax: (310) 379-7051
Can retainers fix a slight shift of teeth after braces?
Related Posts
Save
Save
Save
Save
http://www.beachbraces.org/wp-content/uploads/2016/01/logo-beach-braces-orthodontics.png
0
0
Dr Patricia Panucci
http://www.beachbraces.org/wp-content/uploads/2016/01/logo-beach-braces-orthodontics.png
Dr Patricia Panucci
2016-09-13 10:00:00
2016-11-20 11:14:24
Can retainers fix a slight shift of teeth after braces?