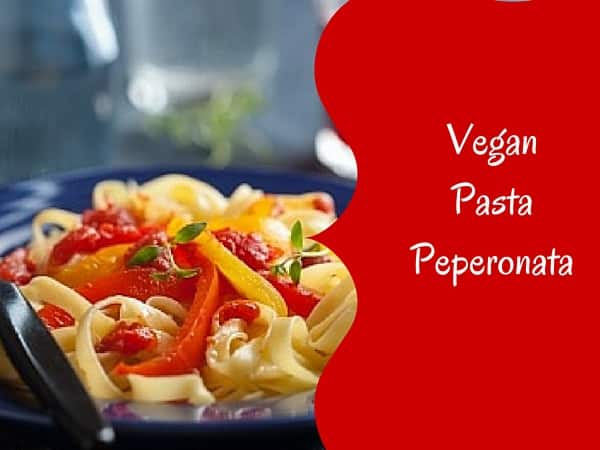 INGREDIENTS
12ounces rigatoni (3/4 box)
1/4cup pine nuts
1/4cup olive oil
3bell peppers (preferably red and yellow), cut into 1/2-inch pieces
1/2cup pitted kalamata olives, halved
1/4cup chopped fresh flat-leaf parsley
2tablespoons chopped capers
2tablespoons red wine vinegar
1/4teaspoon crushed red pepper
kosher salt and black pepper
DIRECTIONS
Heat oven to 400º F. Cook the pasta according to the package directions.
Spread the pine nuts on a rimmed baking sheet and toast, tossing occasionally, until golden brown, 4 to 6 minutes.
Meanwhile, heat the oil in a large skillet over medium-high heat. Add the bell peppers and cook, stirring occasionally, until tender, 5 to 6 minutes.
Add the olives, parsley, capers, vinegar, red pepper, and ¼ teaspoon each salt and pepper. Cook, stirring, until heated though, 1 to 2 minutes.
Add the pasta and pine nuts to the skillet and cook, tossing, for 1 minute.
Recipe from Real Simple
Cook Tasty Pasta
Finding easy to chew foods after you begin to wear Invisalign aligners is a good plan because your mouth's soft tissues may develop some sensitivity. A fast recipe to prepare is vegan rigatoni peperonata, and the tiny pieces of olives, bell peppers and onions combined with pasta and herbs helps to make this dish delicious.
Choose Nutritious Vegetables
An orthodontist will recommend that patients wearing braces continue to consume a lot of nutrients from brightly-colored vegetables. However, some patients find it difficult to chew hard foods right after beginning their orthodontic treatment. While becoming accustomed to having plastic aligners or metal wires on your teeth, choose meals that contain numerous minerals and vitamins.
Contact Our Orthodontic Office Today
The orthodontist working at Beach Braces in Manhattan Beach, Calif., understands how to evaluate her patients with top-of-the-line computer software. Dr. Patricia J. Panucci works with children, teenagers and adults to improve their smile and bite with these orthodontic treatments:
• Lingual braces
• Self-ligating devices
• Wild smile brackets
• Aesthetic devices
• Invisalign for adults and teenagers
Make sure you visit an Invisalign specialist like Patricia J. Panucci of Manhattan Beach Orthodontics. She possesses great skill and knowledge along with a compassionate nature. She offers a complimentary consultation. She will give you a thorough evaluation and help you achieve a new and improved smile with perfectly straight teeth. Schedule an appointment today!
Beach Braces, 1730 Manhattan Beach Blvd. Suite B, Manhattan Beach, CA 90266
TEL: 310-379-0006 Fax: (310) 379-7051.
Vegan Pasta Peperonata
Related Posts
http://www.beachbraces.org/wp-content/uploads/2016/01/logo-beach-braces-orthodontics.png
0
0
Dr Patricia Panucci
http://www.beachbraces.org/wp-content/uploads/2016/01/logo-beach-braces-orthodontics.png
Dr Patricia Panucci
2016-05-26 10:00:00
2016-06-04 22:48:07
Vegan Pasta Peperonata