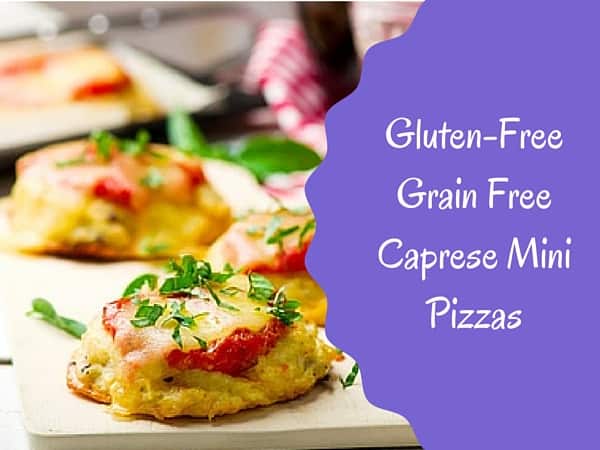 Ingredients
Crust
5 cups cauliflower florets
1 egg
¼ teaspoon salt
¼ teaspoon ground black pepper
¾ cup low-moisture part-skim shredded mozzarella cheese (3 oz)
¼ cup shredded Parmesan cheese
Toppings
2 plum (Roma) tomatoes, thinly sliced (at least 18 slices)
6 oz fresh mozzarella cheese, cut into 6 slices
1/8 teaspoon salt
1/8 teaspoon black pepper
5 large fresh basil leaves, shredded
Directions
Heat oven to 425°F. Line cookie sheet with cooking parchment paper; spray paper with cooking spray. Set aside.
Place half of the cauliflower in food processor. Cover; process until very finely ground. Repeat with other half of cauliflower. Transfer to microwavable bowl. There should be about 3 cups of packed cauliflower.
Microwave cauliflower uncovered on High 5 minutes. Meanwhile, place colander over a large bowl. Line colander with kitchen towel. Transfer microwaved cauliflower to towel; set aside to cool about 10 minutes or until cool enough to handle. Squeeze water from cauliflower by wrapping the towel around it and twisting. Remove as much liquid as possible. Set aside to cool 5 minutes.
In medium bowl, beat egg, 1/4 teaspoon salt, 1/4 teaspoon pepper and 3/4 cup mozzarella cheese with fork. Add cauliflower, and combine using hands, kneading mixture together. Discard any large bits of cauliflower.
Sprinkle shredded Parmesan in 6 small mounds on cookie sheet. Divide dough into 6 equal balls; shape into hockey puck shapes. Place 1 piece of dough on top of each mound of Parmesan. Gently press out dough into discs, about 1/4 inch thick. Press together any ragged edges to prevent burning.
Bake crust without toppings 20 to 25 minutes or until easy to turn; remove from oven, and use pancake turner to gently peel and release pizzas from parchment. Turn over pizzas, and top with 3 tomato slices per pizza, 1 slice fresh mozzarella, salt and pepper. Bake 8 minutes. Top with shredded basil.
Recipe From Betty Crocker
Take Care of Your Teeth, Too
Being healthy doesn't have to be boring; it can be fun. Here's a tasty recipe for mini pizzas that will seem like a party and keep you hearty. These mini pizzas are completely gluten free–how do they do it? The crust is made from cauliflower and cheese, no gluten products at all. Also included in the crust are egg, salt, and black pepper. The toppings are tomatoes, mozzarella cheese, salt, black pepper, and fresh basil leaves. The ingredients are simple, healthy, and non-processed.
Another great way to be healthy is to care for your teeth. Be sure to visit the orthodontist to see if you need braces. Crowded teeth can lead to uneven wear, tooth decay, chipping, gum disease, and other problems. Braces can correct this and can even be invisible with invisalign.
Contact Our Orthodontic Office Today
The orthodontist working at Beach Braces in Manhattan Beach, Calif., understands how to evaluate her patients with top-of-the-line computer software. Dr. Patricia J. Panucci works with children, teenagers and adults to improve their smile and bite with these orthodontic treatments:
• Lingual braces
• Self-ligating devices
• Wild smile brackets
• Aesthetic devices
• Invisalign for adults and teenagers
Make sure you visit an Invisalign specialist like Patricia J. Panucci of Manhattan Beach Orthodontics. She possesses great skill and knowledge along with a compassionate nature. She offers a complimentary consultation. She will give you a thorough evaluation and help you achieve a new and improved smile with perfectly straight teeth. Schedule an appointment today!
Beach Braces, 1730 Manhattan Beach Blvd. Suite B, Manhattan Beach, CA 90266
TEL: 310-379-0006 Fax: (310) 379-7051.
Gluten-Free Grain Free Caprese Mini Pizzas
Related Posts
http://www.beachbraces.org/wp-content/uploads/2016/01/logo-beach-braces-orthodontics.png
0
0
Dr Patricia Panucci
http://www.beachbraces.org/wp-content/uploads/2016/01/logo-beach-braces-orthodontics.png
Dr Patricia Panucci
2016-06-09 10:00:00
2016-06-14 23:37:14
Gluten-Free Grain Free Caprese Mini Pizzas