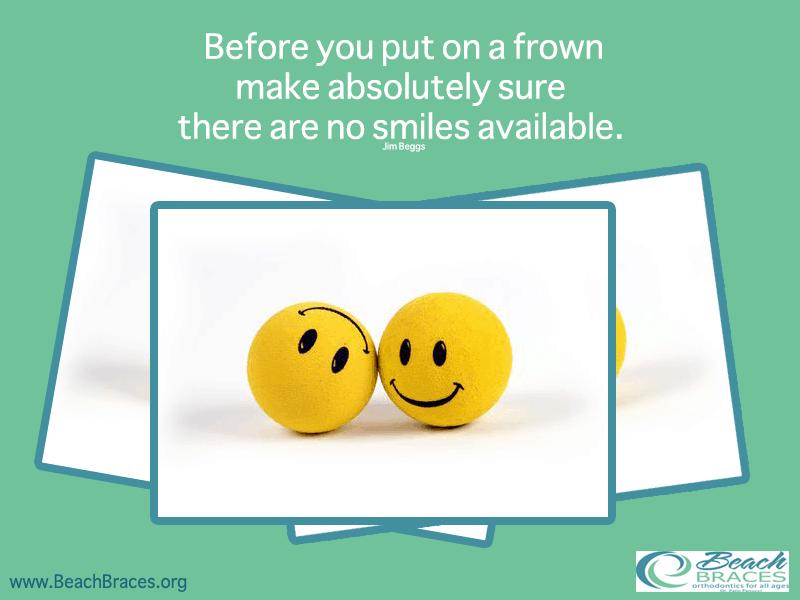 Smile
Smile. Jim Beggs believed that you should only have a frown on your face when it is impossible to smile. However, if you have crooked teeth, then you probably don't want to smile due to embarrassment. It is important for children to begin wearing braces as soon as possible to repair their malocclusions, but if you are an adult with misaligned teeth, then it is easy to wear Invisalign aligners instead. While taking your child to an orthodontist for an appointment, make sure to schedule a free consultation to determine if you can benefit from orthodontic treatment.
Eliminate Secondary Problems That Are Caused by Misaligned Teeth
You might frown each day because you wake up with a headache or jaw pain that is caused by a bad bite. By undergoing orthodontic treatment for a few months with clear plastic aligners, you can shift some of your teeth into better positions to improve your bite to prevent secondary problems such as earaches. Wearing aligners is easy because the devices are made of soft but durable plastic that is molded to fit over your teeth precisely. After wearing a set of aligners for two weeks, you will replace the devices with a new set that will apply pressure to your teeth.
Call Us to Schedule an Appointment for a Complete Examination
If you live in or near Manhattan Beach, Calif., then make sure to schedule an appointment at Beach Braces. Our orthodontic facility has top-of-the-line diagnostic equipment in order to create the best orthodontic devices for our patient's teeth. Dr. Patricia J. Panucci is able to assist patients with these orthodontic treatments:
• Self-ligating devices
• Invisalign for adults and teens
• Clear braces
• WildSmile brackets
• Lingual devices
In addition, our orthodontist offers the AcceleDent Aura system that can reduce your orthodontic treatment time.
Beach Braces Orthodontics
220 N. Aviation Blvd
Suite A
Manhattan Beach
CA 90266
Phone: (310) 379-0006
Skype: Beachbraces
http://www.beachbraces.org/
How to Smile Like a Boss
http://www.beachbraces.org/wp-content/uploads/2016/01/logo-beach-braces-orthodontics.png
0
0
Guest Post
http://www.beachbraces.org/wp-content/uploads/2016/01/logo-beach-braces-orthodontics.png
Guest Post
2016-10-10 11:44:55
2016-10-08 01:03:47
How to Smile Like a Boss