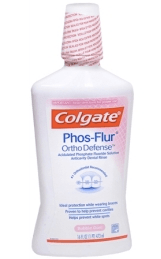 Life With Braces – Oral Hygiene
Oral Hygiene is very important to your overall health and especially for your gums, teeth and mouth while wearing braces.
In the second of her video series, Nicky S demonstrates the cool tools and applications she was supplied with by Beach Braces to ensure her oral hygiene stays a top priority while undergoing her orthodontic experience.
[v=6Ockd0n2WTo]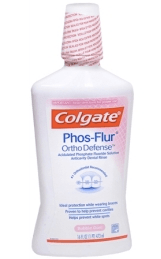 Regular brushing and flossing can help keep your teeth and braces clean. Sometimes food particles can get stuck in the wires of braces and extra care is needed to clean them without causing any damage. An interdental toothbrush is ideal for cleaning your teeth between brushing to gently eliminate any small particles of food trapped between the teeth and braces.
Oral Hygiene Working Through the Night
Nicky also uses a mouthwash every day before sleeping. This mouthwash keeps working throughout the night and keeps her oral hygiene fresh. Nicky's favorite flavor is… bubble gum! Yummy!!
We have a collection of Patient Care Videos to help you keep your oral hygiene at it's best. To view videos about brushing with an interdental brush, flossing and many more ways of taking care of your life with braces click here.
Dr. Panucci of Beach Braces is a Specialist in Orthodontics for Children and Adults in Southern California, covering Manhattan Beach, El Segundo, Hermosa Beach and the South Bay area. Contact Beach Braces here.
Beach Braces 1730 Manhattan Beach Blvd. Suite B, Manhattan Beach, CA 90266
Phone: (310) 379-0006 
Life With Braces – Oral Hygiene
Related Posts
http://www.beachbraces.org/wp-content/uploads/2012/11/oral-hygiene-mouth-wash.png
259
161
Dr Patricia Panucci
http://www.beachbraces.org/wp-content/uploads/2016/01/logo-beach-braces-orthodontics.png
Dr Patricia Panucci
2012-11-07 22:17:20
2015-05-08 20:54:56
Life With Braces - Oral Hygiene