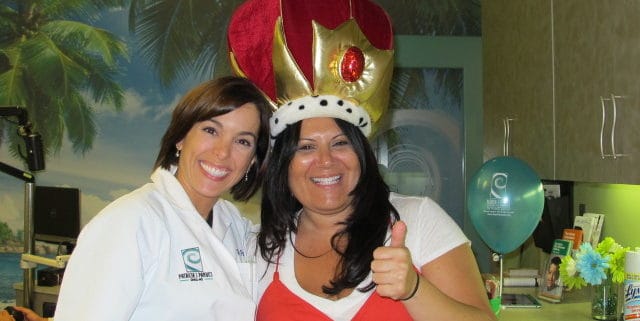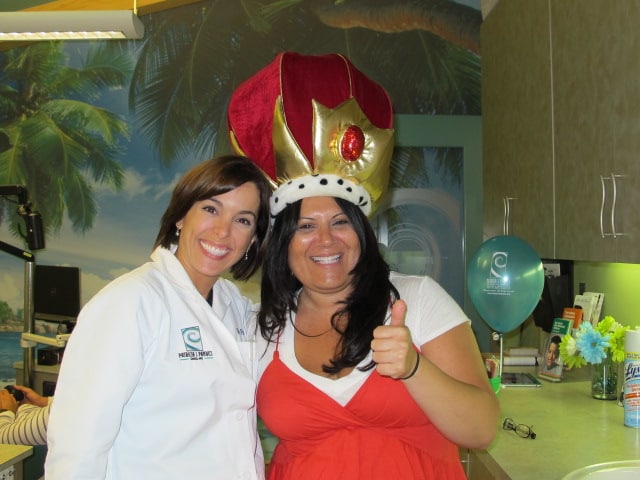 In today's world, it seems like we are bombarded with stress and pressure. Sometimes, it can be hard for moms to get a break from the constant drive to be what society deems "perfect". While it's fantastic to strive to do your best, Dawn Gluskin reminds us all of some important truths when she states "Don't take life too seriously! Nobody gets out alive anyway. Smile. Be goofy. Take chances. Have fun. Inspire." Today we're going to focus on how to do just that!
Be Goofy
Yes, there are times when you have to act like a mature adult, but there are also times when you can "let down your hair" and just enjoy the moment. Take the opportunity to goof off with your kids or enjoy time with some friends.
Take Chances
It's easy for moms to get stuck in a comfort zone and feel nervous doing anything out of the norm. Today, break free from the bondage and feel free to step out there. Take chances and release your wild side.
Have Fun
Go out for pizza in the middle of the week, ride the scariest roller coaster at the amusement park, and listen to your favorite music on the way to work.
Inspire Others
Every day, you have the opportunity to make an impact on the lives of those around you. Whether you're in college, working full-time, or a stay-at-home mom who only sees her kids, husband, and the workers at the grocery store, you have the chance to make a difference. Look to inspire those around you with acts of kindness and words of understanding.
Smile
How can you tell a happy girl? By the big smile on her face! Make a conscious effort to always wear that frown upside down, and let your smile bring joy wherever you go. It's amazing what a smile can do for not only those around you but even for your own attitude. If you feel uncomfortable about your smile, consider looking into braces or Invisalign treatment.
Here at Beach Braces Orthodontics, we specialize in helping both adults and children unlock their hidden self-confidence by developing a beautiful smile. We will work with you to help you get the smile you want by using braces or Invisalign treatments. Contact us today and find out how our orthodontist can help you improve your quality of life!
Beach Braces Orthodontics
220 N. Aviation Blvd
Suite A
Manhattan Beach
CA 90266
Phone: (310) 379-0006
Skype: Beachbraces
http://www.beachbraces.org/
Don't Take Life to Seriously!
Save
http://www.beachbraces.org/wp-content/uploads/2012/03/Toyna-M.jpg
480
640
Dr Patricia Panucci
http://www.beachbraces.org/wp-content/uploads/2016/01/logo-beach-braces-orthodontics.png
Dr Patricia Panucci
2016-01-30 10:00:00
2016-08-21 08:30:09
Smile; Don't Take Life to Seriously!