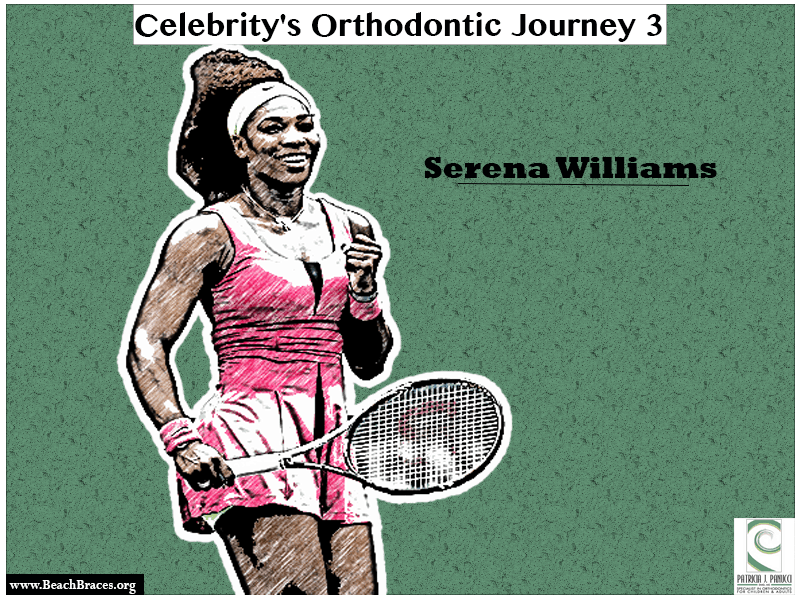 Celebrity's Orthodontic Journey#3: Serena Williams
Every time tennis powerhouse Serena Williams flashes her smile, you can only admire those beautiful teeth. For someone in the public eye, it's important for Serena to have a smile that she can be proud of. However, in her younger years, Serena and her famous sister sported braces. Thanks to orthodontic treatment, she's happy to flash her smile everywhere she goes. If you have problems with your teeth when it comes to too much space, crowding, or issues with your bite, an orthodontist can help you to have a smile transformation as well. You simply need to take that first step and find out how orthodontics could change your life.
Serena's Path Might Work for You
When Serena had trouble with her teeth falling into perfect alignment, Invisalign was the answer. Ideal for a person who is always in the spotlight, Serena began her journey with invisible braces when she was sixteen. Within two short years, she was able to walk away with a smile that lights up the court with every victory. Look at Invisalign pictures and you can't even tell that she was having orthodontic treatment. If you are self-conscious and don't like the idea of wearing traditional braces, you could still get a smile that is the envy of all others. With Invisalign, no one would even know until your orthodontic treatment is complete. You won't know what will work for you unless you take the time to find out. If you want a smile like Serena's, you have to see an orthodontist.
Visit an Orthodontist Today
Stop and browse at Beach Braces. Find out how Dr. Patricia Panucci can help you to get a new smile. As a preferred Invisalign provider, she'll be able to answer your questions about Invisalign and more. Find the orthodontic treatment that will make you smile. Schedule your life changing session today.
Beach Braces, 1730 Manhattan Beach Blvd. Suite B, Manhattan Beach, CA 90266
TEL: 310-379-0006 Fax: (310) 379-7051.
Popularity Didn't Hinder Her
Related Posts
http://www.beachbraces.org/wp-content/uploads/2014/08/Celebritys-Ortho-Journey-BB3.png
600
800
Dr Patricia Panucci
http://www.beachbraces.org/wp-content/uploads/2016/01/logo-beach-braces-orthodontics.png
Dr Patricia Panucci
2014-09-11 13:59:15
2015-01-29 00:12:57
Popularity Didn't Hinder Her