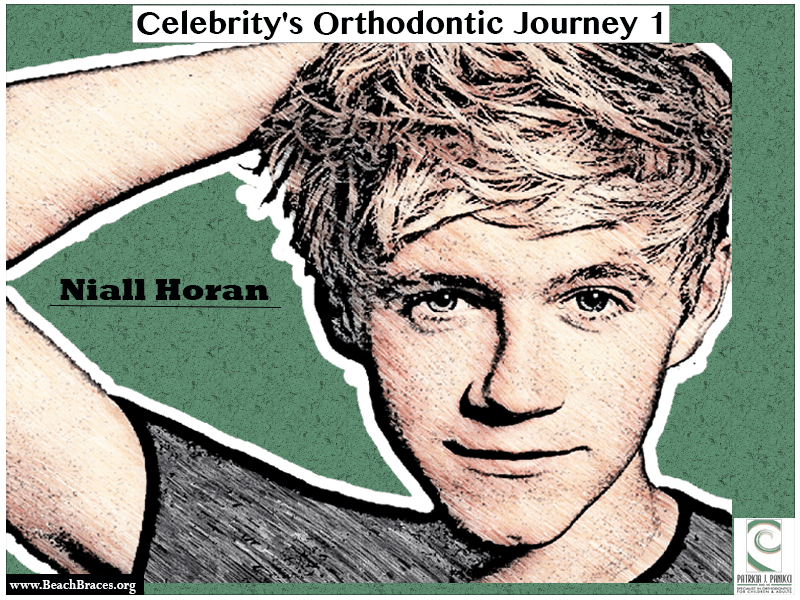 Celebrity's Orthodontic Journey # 1: Niall Horan
Niall Horan Sightings
Girls constantly Google Niall Horan just to get a glimpse of his boyish smile. This isn't difficult because the talented Irish pop singer of One Direction smiles a lot and looks fantastic doing so. Niall's smile shows his sense of humor and love of life, and if his growing fan base is any indication, everyone wants to join him.
Participate in our Video Contest to win four VIP Passes of One Direction's concert in LA. 
The Story in Niall's smile
Niall Horan's smile has a story to tell. He wears ceramic braces and is not afraid to talk about it. In fact, some teenagers have been asking for the same ceramic braces because Niall Horan has made them trendy. (Having a beautiful, open smile has been the trend in every century, but don't tell your teen that.)
It used to be that braces for teens were painful, awkward and to be avoided. Nowadays, teens actually ask for braces because they know about today's technology, everyone knows that "hotties" like Niall wear them, and today's teens don't want to be held back in life by wayward teeth.
If you wonder what the experience of wearing ceramic braces might be like, you can see photographs of Niall Horan's famous smile shining right through his braces when you Google him. Wouldn't it be amazing to give your teen the confidence to show off their smile like that?
Why not call Beach Braces to open the dialogue about braces for teens. As the premiere Orthodontic Specialist in Manhattan Beach, Dr. Patricia J. Panucci DMD, MS practices with a caring touch and will be happy to answer any questions you may have about ceramic braces. Niall Horan aficionados and fans of other smoking hot boy bands are encouraged to attend.
Beach Braces, 1730 Manhattan Beach Blvd. Suite B, Manhattan Beach, CA 90266
TEL: 310-379-0006 Fax: (310) 379-7051.
The Recipe for a Smoking Hot Smile
Related Posts
http://www.beachbraces.org/wp-content/uploads/2014/08/Celebritys-Ortho-Journey-BB1.png
600
800
Dr Patricia Panucci
http://www.beachbraces.org/wp-content/uploads/2016/01/logo-beach-braces-orthodontics.png
Dr Patricia Panucci
2014-08-28 13:06:01
2015-01-29 00:27:58
The Recipe for a Smoking Hot Smile