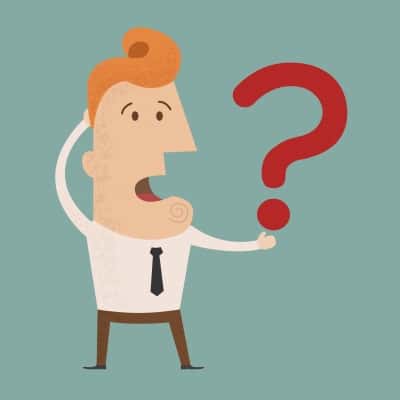 Are Braces Painful?
Your orthodontist just told you that you need to get braces. Undoubtedly, you are feeling a little anxious. When your first learned that you needed some form of tooth-straightening device to improve your smile, it is likely that there were many questions that went through your mind. First and foremost, you may have asked, when am I going to be able to get these things off? You are also no doubt concerned about what the end results would be or how will your teeth look.
The Application of Teeth Straightening Appliances
After your initial consultation and after you have decided which teeth straightening device will be best for you, you will schedule an appointment to have your braces applied. During the placement process, you should feel little to no pain or discomfort.
Over the next few days, you will likely notice that it feels uncomfortable to eat. This is especially the case if you have had ceramic or metal brackets with wires and rubber bands installed. You're going to have to change the way that you chew your food. You might experience some irritation on your gums and on your lips as you get accustomed to talking and chewing with bits of metal or ceramic in your mouth.
Most people will opt to eat softer foods like soup, yogurt, and ice cream for the first few days after they get the teeth straightening devices applied. Slowly, you will get used to having them in your mouth, and eating will no longer be uncomfortable.
Feeling Your Teeth Shift
An essential part of the teeth straightening process is forcing your teeth to realign. You are going to feel some pressure on your teeth caused by the metal wires and the elastic ligatures. The pain should not be so severe that you will require prescription painkillers. Usually, the discomfort can be addressed by using an over-the-counter product.
Some people have been able to relieve the irritation caused by the metal or the ceramic rubbing against the inside of their mouth by putting wax over the brackets. Your orthodontist will be able to give you more tips on how to minimize the discomfort you feel. The initial pressure of having your teeth realigned should subside within the first week.
Discomfort after Checkups
Periodically, you will have to return to the orthodontic office to have your dental appliances adjusted. These adjustments are key to making sure that your teeth are being aligned properly. In the days following these adjustments, you may experience some discomfort that is on par with what you experienced when you first had the appliances put on your teeth. However, this discomfort can be addressed by using over-the-counter painkillers.
Is Invisalign Painful?
The condition of your teeth may make you a candidate for teeth straightening processes that use plastic aligners as opposed to using metal brackets. If so, you may wonder if you will experience less pain using this procedure.
The truth is that regardless of the orthodontic treatment you use, there is going to be some pain or discomfort. Even though the process that Invisalign aligners use is different, the result is the same in that they adjust the position of your teeth. That being said, most patients who use plastic aligners to correct their teeth only feel a mild amount of discomfort throughout the treatment. The pain is usually the most severe during the first few days of wearing the dental aligner.
Patients describe the pain as a sense of pressure or tenderness. For some patients, the discomfort comes because of the way they are taking the aligners out of their mouth and putting them back in. They might irritate their gums and their teeth. Some have commented that it is a challenge to eat certain foods or drink certain beverage the first few days after the procedure because of the discomfort they feel.
No Pain No Gain
Most agree that the pain is manageable. One tip that can help you minimize the discomfort you feel while using plastic dental aligners, is to wait to put in a new aligner until you are about to go to sleep. This way, if there is any initial discomfort, you will likely not feel it because you are asleep, or you will have to deal with it when you wake up.
Discomfort is minimized by:
Using over-the-counter painkillers
Eating softer foods when your teeth and gums feel sore or tender
Using a cold compress for around 15 minutes two times a day
Sucking on ice cubes periodically throughout the day to minimize the discomfort
Avoid the temptation to remove your aligners because they feel uncomfortable. In order to work, the Invisalign aligners must be in your mouth for at least 20 hours a day. While they can be uncomfortable, you will get the best results only if you follow the instructions provided by your orthodontic professional and if you take steps to minimize the discomfort caused by the aligners.
So…
So, does having teeth straightening procedures hurt? Yes, they can generate some mild pain or discomfort. However, the pain and discomfort are only temporary and easily managed. The results that come from having a healthy straight smile are many. Improved self-confidence, an attractive appearance, and the ability to chew your food better is more than worth any discomfort you might feel.
At Beach Braces, we understand how intimidating the entire orthodontic procedure might seem. For this reason, our team is dedicated to providing California residents oral health care in a way that is enjoyable, affordable, and most of all effective. Our orthodontists will walk you through every step of the procedures that you need to have done, and we will use the latest in modern technology to help craft a smile that you can be proud of. Contact us today and let us put our years of experience to work for you.
Beach Braces Orthodontics
220 N. Aviation Blvd
Suite A
Manhattan Beach
CA 90266
Phone: (310) 379-0006
Fax: (310) 379-7051
Skype: Beachbraces
http://www.beachbraces.org/
Are Braces Painful?

Save
Save
Save
Save
Save
Save
Save
Save
Save
http://www.beachbraces.org/wp-content/uploads/2014/11/ID-100249469.jpg
400
400
Guest Post
http://www.beachbraces.org/wp-content/uploads/2016/01/logo-beach-braces-orthodontics.png
Guest Post
2016-08-23 11:11:06
2016-08-19 06:13:25
Are Braces Painful?