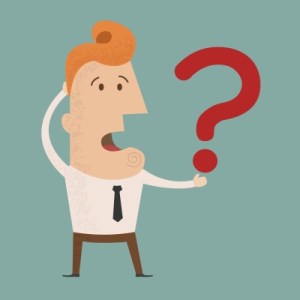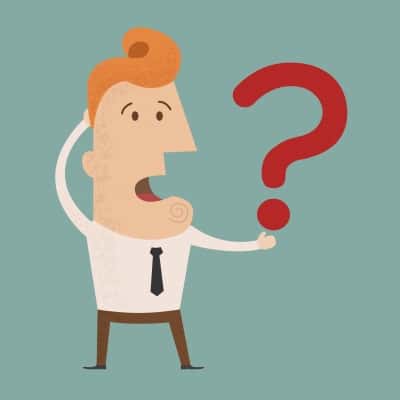 What Makes a Good Orthodontist?
An orthodontist's prime duty is to deal with correcting misaligned or malpositioned teeth. However, like many professions, there's a difference between a good orthodontic specialist, and just an okay one. Here's what makes an orthodontic practice a good one.
The Character of the Orthodontic Specialist
Just like any doctor, you want an orthodontic specialist who carries themselves in a way that makes you feel like you're in good hands. This doesn't apply just to the doctor. You would want everyone in the office to have a modicum of professionalism. The staff is an extension of this.
If you walk in, or call, and don't feel at ease, then you will likely not want to deal with the practice.
A good orthodontic practice knows this and builds a reputation on it. The office will do everything possible to make you understand they know they're doing. They want you to feel comfortable while they do it.
The Integrity of the Orthodontic Practice
Integrity is extremely important, and it consists of a lot of different things.
The truth about procedures and pricing – The practice should remain upright and honest about all things. This can include pricing, how a procedure works, and what outcomes to expect. For example, when discussing pricing for a procedure, the practice should readily let you know what that price includes. Is everything in there?
Appointments
Appliances (and additional appliances)
X-rays
Other fees
The office should let you know if everything is included, or if you're paying piecemeal for certain things. If they offer payment options, they should let you know about all the ones available to you, and not just the ones they would prefer you use. In addition, the office should make absolutely sure of what your insurance can and cannot cover. From there they should work with you to fill in any gaps in your coverage.
Establishing trust – You should find it easy to trust the practice and everything it does. The practice shouldn't hold back any information from you about anything concerning a procedure.
Showing references and allowing you to look into the practice – The practice should offer references. You should be able to look up reviews of the practice and see what others have to say. Finally, peruse the practice's website for testimonials. All of these things tie into the office's integrity.
Professional Associations, Accreditation, and Ongoing Training
You want a Board Certified specialist. Board certification means the specialist has gone through 100's of hours of training beyond what they need to claim the title of Orthodontist. This points to a degree of dedication above and beyond the norm.
In fact, that certification must be renewed every 10 years. This means the specialist goes through continuing training. Continuing training means the specialist is up-to-date with their knowledge and the techniques involved with orthodontics.


When on the practice's website, you can also look for logos indicating they are a part of professional associations and boards.
Diplomate American Board of Orthodontics (DABO)
The College of Diplomates of the American Board of Orthodontics (CDABO)
American Board of Orthodontics (ABO)
Only specialists can claim the AAO association. All other associations and boards typically include AAO certified specialists. There are also associations by locality and greater geographic area. Associations and group affiliations show you are dealing with a professional.
Specifically, you're dealing with a professional that maintains their credentials. These distinctions are important. They differentiate an orthodontic specialist from those who just practice some aspects of orthodontic dentistry.
Reputation is Key
A good orthodontic practice will offer various options, and help you to choose which will work best for you. That also means the practice should have the equipment and technology available to do the kind of work you need.
For example, if you had your heart set on clear aligners, you wouldn't want the specialist to tell you that's just not possible. You wouldn't want them to say they don't have the proper equipment.
The practice should let you know exactly why you're not a candidate, and offer you a solution. Or, they should let you know there are alternatives that can work better or cost less.
The Ability to Answer Any and All Questions
A good orthodontic specialist can and should answer all of your questions. In fact, you should compile a list of questions to ask before your first visit. There's no reason a specialist or the office cannot answer even your most detailed questions. Questions about treatment:
What does whole treatment plan entail?
When's the best time to start the treatment?
Are there alternatives to the particular treatment?
What happens if you don't go through with the treatment?
Questions about timeframes
Questions about all costs
What should you do between visits?
Questions about the practice and prices
How long has the practice existed?
How long has the specialist practiced?
Does the office have any references
Correspondingly, a good practice will not leave you in the dark about anything you want to know. So feel free to ask your questions. The practice should give you straightforward and honest answers to your questions, without fail.
A Good Rapport with Children and Young Adults
Many people who need braces find out at an early age. That means the specialist should have a good rapport with young people. Both the specialist and the office should make young people feel comfortable and welcome.
The specialists should have the ability to put both parents and children at ease about any procedure. They should have the ability to explain to both you and your child what a procedure entails and how it will affect their life.
This means the specialist should have compassion and empathy, as well as an overall friendly demeanor.
All of these things are the hallmark of a good orthodontic specialist. They're also all signs the orthodontist has a reputation that he or she cares about and cultivates. Therefore, if you want a good orthodontic specialist, start with the professionals at Beach Braces, an orthodontic practice for all ages.
Beach Braces Orthodontics
220 N. Aviation Blvd
Suite A
Manhattan Beach
CA 90266
Phone: (310) 379-0006
Skype: Beachbraces
http://www.beachbraces.org/
Orthodontic Reputation Checklist 2017
http://www.beachbraces.org/wp-content/uploads/2016/01/logo-beach-braces-orthodontics.png
0
0
Guest Post
http://www.beachbraces.org/wp-content/uploads/2016/01/logo-beach-braces-orthodontics.png
Guest Post
2016-12-28 11:11:39
2016-12-24 03:27:47
Orthodontic Reputation Checklist 2017