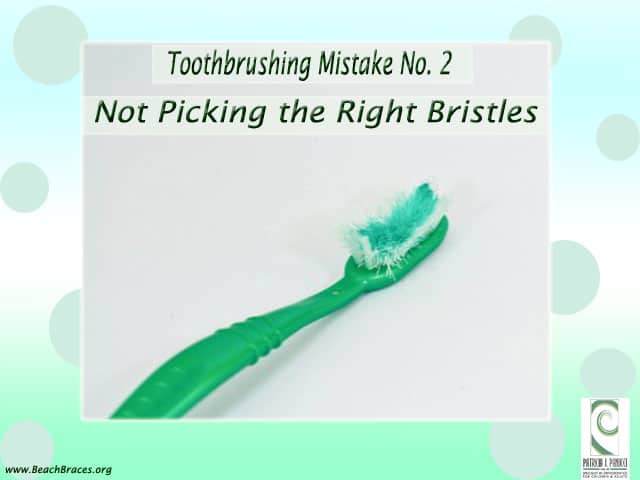 Toothbrushing Mistake No.2: "Not Picking the Right Bristles"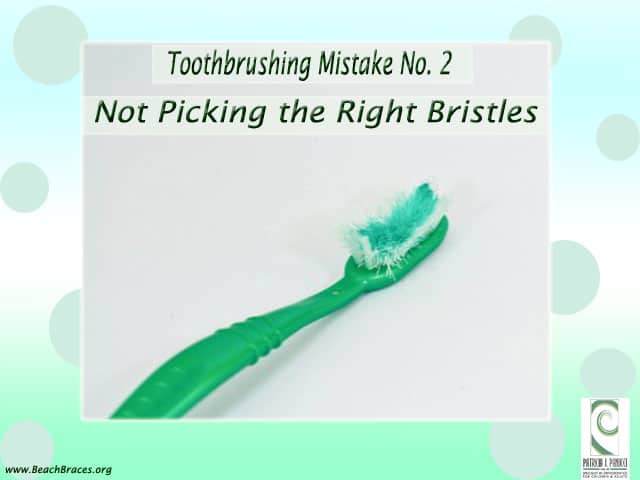 With the numerous toothbrushes and different bristle types available in the market today, consumers are having a hard time selecting the appropriate toothbrush. Aside from the abundant options, advertisements are also rampant and most of the time they are just promoting their products not bearing in mind that whatever they say on the commercials can affect the decision making of each individual which will later have an impact their overall oral hygiene.
So are there guidelines, tips, or clear-cut path to follow when choosing the toothbrush with the right bristles?
No matter how the bristles are placed (angled or straight); dentists do not agree that one type is better than the other. The sturdiness of the bristles should be hard enough to remove debris and plaque but should also be soft enough in order not to damage the gums while brushing, says Richard H. Price, DMD. Using natural bristles from animal hair or boar hair is also highly discouraged by Price.
Not picking the right bristles can lead to gum problems (very stiff or hard bristles can damage teeth and gums) or tooth decay (too softer bristles may not be able to remove plaque which will later cause tooth decay). Hence, it is important to find the balance on the sturdiness of the bristles for more effective teeth cleaning.
Are you following Dr Panucci on Twitter?  Follow all her latest tweets and oral hygiene tips.
Beach Braces
1730 Manhattan Beach Blvd. Suite B, Manhattan Beach, CA 90266 TEL: 310-379-0006 Fax: (310) 379-7051
Toothbrushing Mistake No.2
http://www.beachbraces.org/wp-content/uploads/2013/08/TM2-BB.jpg
480
640
Dr Patricia Panucci
http://www.beachbraces.org/wp-content/uploads/2016/01/logo-beach-braces-orthodontics.png
Dr Patricia Panucci
2013-08-27 20:00:00
2013-09-26 02:34:31
Toothbrushing Mistake No.2