roseannadana
via
Compfight
cc
">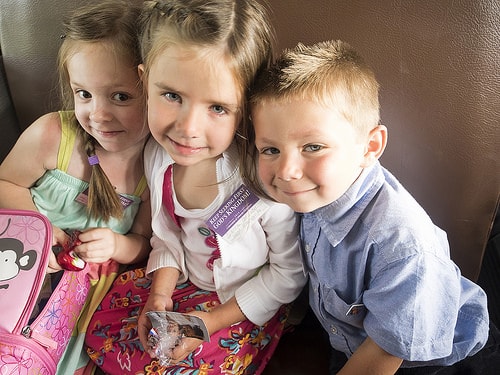 Should I have a Baby Tooth Removed if a Permanent Tooth is Present?
When That Baby Tooth Keeps Hanging Around
If you have a baby tooth that refuses to fall out for your child, it can be a nuisance. This especially holds true when the permanent tooth comes in and that other tooth is still hanging in there. In addition to cosmetic reasons, you may have concerns about overcrowding in your child's mouth if the tooth is left in place. Before you make any hasty decisions or jump to conclusions about braces, pay a visit to your dentist first to find some answers.

Baby Teeth Can Become a Problem
When your dentist evaluates your child's situation, a thorough examination comes first. From that point, it will be important to determine why the permanent tooth is coming in and the primary tooth is still in place. This generally occurs as a result of a spacing or crowding issue. When both types of teeth are in place, your dentist will generally recommend removal of the baby tooth. However, this is not going to solve any orthodontic issues that have occurred. It will make it easier for your child to have good oral hygiene as it becomes easier to clean permanent teeth. It is important to keep your child's gums and teeth healthy. Once the baby tooth has been removed, your dentist is likely to refer you to an orthodontist.
Dealing with Overcrowding or Improper Alignment of Your Child's Teeth
When your child has primary teeth present at the same time as permanent teeth, there is likely to be an underlying, orthodontic issue. The only way to determine if this is the case you have to go beyond your dentist's office. A referral to an orthodontist can help you to answer any questions and determine what will be the best course of action. Beach Braces may be the answer for you. The younger your child is when issues are identified, the easier it will be to handle any problems with his or her teeth. From tooth removal to the use of retainers or braces, there are many options that could bring your child's teeth into proper alignment. The main goal is to bring out that beautiful smile and help your child to have healthy, strong teeth.
Make an Appointment Today
In order to find out more about the impact of baby teeth that won't let go, contact Dr. Patricia J. Panucci today. She'll be able to examine your child and use medical imagery to get a comprehensive picture of your child's mouth. From that point, she will be able to discuss your concerns and advise you on what is next. The solution may be as simple as removing a tooth. You can also visit her webiste to explore your options. Find answers to your questions and the support of a caring, professional staff. Your child already has a wonderful smile. Sometimes it just needs a little extra help along the way from the experts.
Beach Braces, 1730 Manhattan Beach Blvd. Suite B, Manhattan Beach, CA 90266
TEL: 310-379-0006 Fax: (310) 379-7051.
Baby Teeth vs. Permanent Teeth
Related Posts
http://www.beachbraces.org/wp-content/uploads/2014/08/14612666034_1822c04651.jpg
375
500
Dr Patricia Panucci
http://www.beachbraces.org/wp-content/uploads/2016/01/logo-beach-braces-orthodontics.png
Dr Patricia Panucci
2014-09-09 13:31:19
2016-08-29 01:18:32
Baby Teeth vs. Permanent Teeth