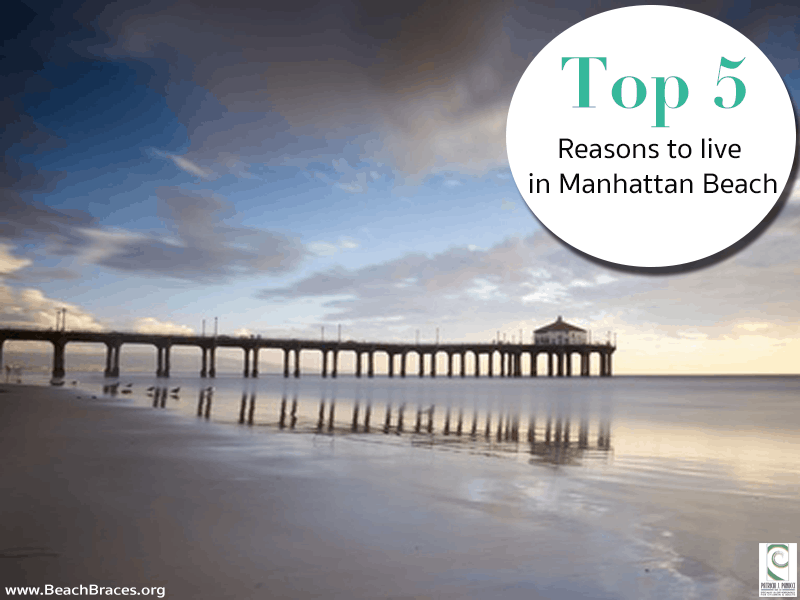 There are many cities in the United States that make great homes. Manhattan Beach, California, however, is particularly nice. There are many reasons why one might want to live in this city. If you are considering moving to the city, you should know about the top 5 reasons to live in Manhattan Beach.
1. The area is beautiful. It is very clean, and it is full of beautiful homes.
2. The area is very safe, and is great for people who enjoy walking everywhere. This is not a city where people have to be afraid of walking on the street by themselves.
3. The weather is nice all the time. In this city, as well as other parts of Los Angeles, you will not have to deal with cold weather or snow that blocks the roads.
4. The area is quiet and peaceful, so you can enjoy your solitude and not have to deal with all sorts of obnoxious noises.
5. The ocean is absolutely stunning, and it is just a walk away from anywhere in the area.
Although there are clearly great things about living in the Manhattan Beach area, it is relevant to keep in mind that in this part of California, there is quite a bit of emphasis on appearance, and there are a lot of beautiful people walking around. As such, if you are self conscious about your teeth, it may be hard to live in this place. Fortunately, there is a solution for this. You can find an orthodontist.
Call Today
When you are faced with orthodontic treatment and want the brightest smile possible, make an appointment to visit Beach Braces Orthodontics. With a caring and professional staff, this Manhattan Beach orthodontics practice will ensure you walk away happy and confident in your new smile!
Beach Braces, 1730 Manhattan Beach Blvd. Suite B, Manhattan Beach, CA 90266
TEL: 310-379-0006 Fax: (310) 379-7051.
Related Posts
http://www.beachbraces.org/wp-content/uploads/2016/01/logo-beach-braces-orthodontics.png
0
0
Dr Patricia Panucci
http://www.beachbraces.org/wp-content/uploads/2016/01/logo-beach-braces-orthodontics.png
Dr Patricia Panucci
2015-07-02 10:00:00
2015-07-07 04:07:29
Top 5 Reasons to live in Manhattan Beach