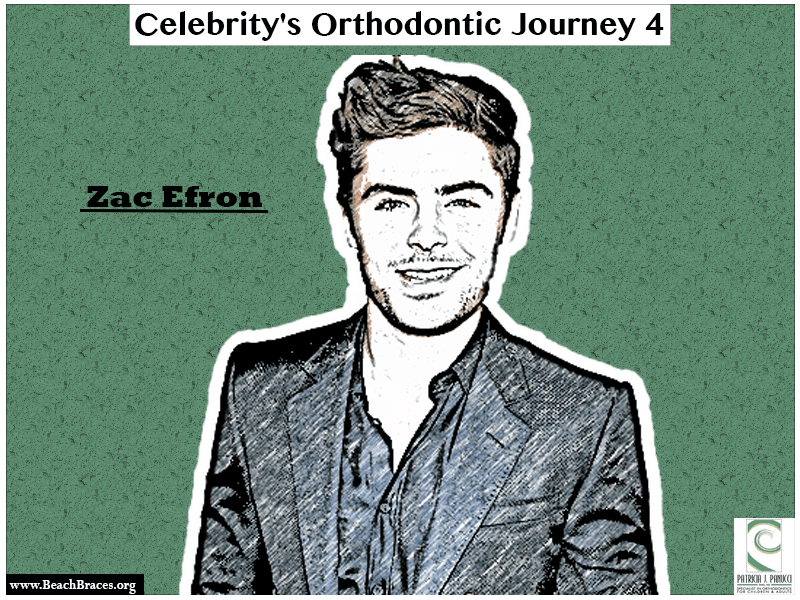 Celebrity's Orthodontic Journey # 4: Zac Efron
Take one look at Zac Efron's smile today and it is practically blinding. Those pearly whites are neatly aligned and draw you in every time. However, Zac didn't always have a perfect smile. In his early teen years, when he was just starting out in Hollywood, he had spacing issues. The most noticeable thing about his teeth at that time was a gap between his front teeth. With orthodontic correction, the rest has been history. Zac Efron has been smiling for the camera ever since. If you have an issue with spacing in your mouth, whether there's too much or not enough, an orthodontic specialist could be the answer for you.
Zac Went with Invisalign
Gone are the days when metal brackets and wires were the only orthodontic solution. For Zac Efron, invisible braces were the answer. Thanks to Invisalign clear aligners, no one in middle school knew that Zac was getting treatment for that noticeable space between his teeth. Within two years of treatment, he had a smile that lit up "High School Musical" and could offer Invisalign tips to anyone. Invisalign was the ideal solution during those self-conscious, early teen years. If you are thinking about Invisalign for yourself, your orthodontist will explain your options and help you to move forward toward a beautiful smile.
Make Your Appointment Today
If you want to have a smile like Zac Efron's, you need to set up a consultation with an orthodontist today. Visit Beach Braces website to explore your options and set up an appointment with Dr. Patricia Panucci. A smile transformation is in the making when you take that first step forward. With the help of Dr. Panucci and her staff, you can have your teeth adjusted in order to create a beautiful smile.
Beach Braces, 1730 Manhattan Beach Blvd. Suite B, Manhattan Beach, CA 90266
TEL: 310-379-0006 Fax: (310) 379-7051.
"High School Musical" Smile
Related Articles
http://www.beachbraces.org/wp-content/uploads/2014/08/Celebritys-Ortho-Journey-BB4.png
600
800
Dr Patricia Panucci
http://www.beachbraces.org/wp-content/uploads/2016/01/logo-beach-braces-orthodontics.png
Dr Patricia Panucci
2014-09-18 13:59:19
2015-01-28 23:57:40
"High School Musical" Smile