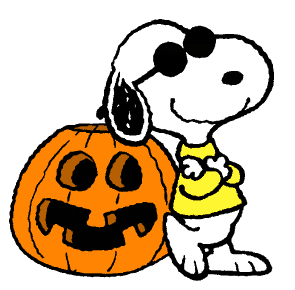 Halloween
For more than 2000 years, Halloween has been celebrated. It is a major festival that celebrates the beginning of winter and the end of summer. Traditionally, this might be celebrated with scary stories and plenty of singing and dancing around a big bonfire.
Fun Facts About Halloween
European immigrants celebrated the harvest with song and dance around a bonfire, and ghost stories, were the ones who brought Halloween celebrations to North America.
On November 1st All Saints Day is celebrated. This is a day for the Christendom saints who don't have a special day in their name. On this day, Christians celebrate a mass known as the 'All Hallow's Mass, and the day before became known as Halloween.
Halloween celebrations, parties, and trick or treating is very popular in the US. The amount spent on Halloween exceeds 2.5 billion dollars yearly and that's just in the US.
Orange and black are the colors associated with Halloween. Black represents darkness and death, while the orange represents the fall harvest.
Jack-o-Lanterns, were made with a candle placed in a hollowed out pumpkin or turnip were originally used to keep away the ghosts and spirits on Halloween.
The sale of candies for Halloween reaches approx. 2 billion dollars yearly, which means this is one of the most commercial US festivals.
Besides Christmas, there is no other festival where so much money is spent, as with Halloween.
Halloween is celebrated as the Day of the Dead in Mexico.
The world's largest pumpkin, weighing 1446 pounds, was part of a Halloween festival in the province of Ontario in Canada.
[http://www.youtube.com/watch?v=xpvdAJYvofI]
*****
What does the superstition say you will see if you stare into a mirror at midnight on Halloween?
Your future spouse
*****
This Halloween, Beach Braces wants your candy. It's OK, it's for a good cause. Click here for more details.
Beach Braces offer orthodontic treatments for kids, teen and adults in Manhattan Beach, El Segundo, Hermosa Beach and the sorrounding areas. Click here to schedule your complimentary consultation.
Beach Braces
1730 Manhattan Beach Blvd. Suite B, Manhattan Beach, CA 90266 TEL: 310-379-0006 Fax: (310) 379-7051
Fun Facts About Halloween
Related Posts
http://www.beachbraces.org/wp-content/uploads/2012/10/halloween-fun-facts.png
290
295
Dr Patricia Panucci
http://www.beachbraces.org/wp-content/uploads/2016/01/logo-beach-braces-orthodontics.png
Dr Patricia Panucci
2012-10-10 01:30:02
2015-05-08 21:23:03
Fun Facts About Halloween