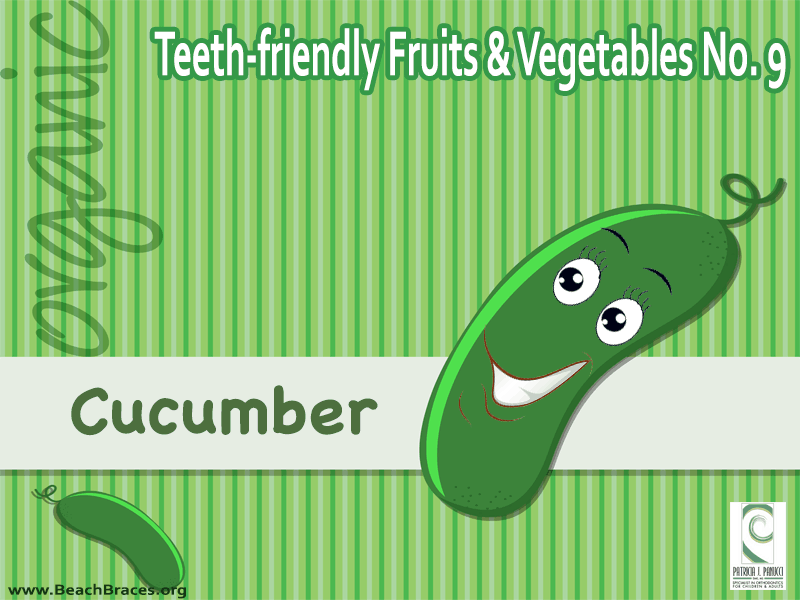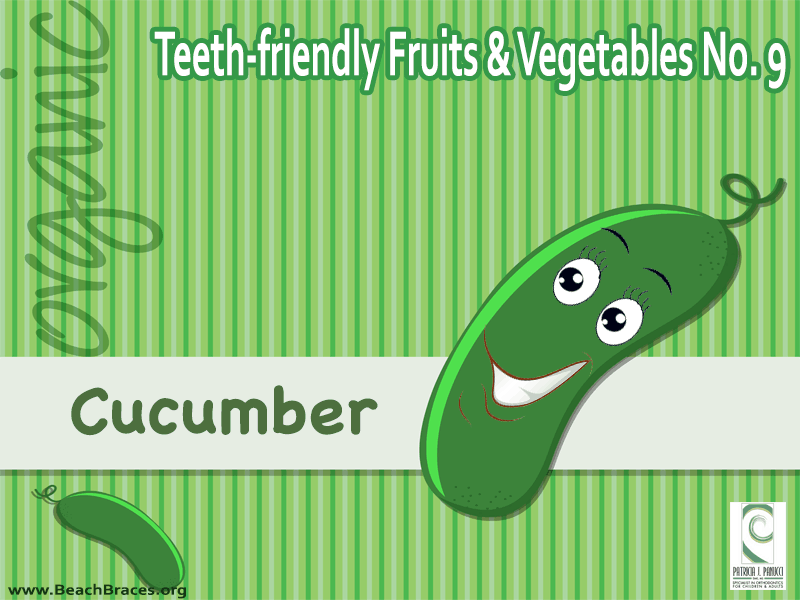 When it comes to keeping your teeth and gums healthy, eating cucumbers can be a delicious and easy way to good oral health.
BENEFITS ABOUND WITH CUCUMBERS
Teeth-friendly Fruits & Vegetables like cucumbers can offer quick benefits because:
The fiber within cucumber helps improve the health of teeth and gums when rubbed up against them during chewing.
That rubbing stimulates saliva which helps get rid of any bits of food and the sugars that wreak havoc on your teeth.
Gets rid of bad breath, which is caused by bacteria inside the mouth that can generate from lack of saliva.
Eliminates the potential of a dental scourge like Pyorrhea, which causes inflammation of tooth sockets and loosening of teeth.
THE COST FOR BRACES
Sometimes all the plans of maintaining healthy teeth still results in braces.
DOES INVISALIGN WORK?
Removable braces like Invisalign offers patients a virtually invisible product, and is roughly in the middle of that bracket. That begs the question: Does Invisalign work? It does when done by an experienced orthodontist, since this process isn't simply putting on the product and waiting for teeth to magically straighten.
Each plan differs and requires someone who can carefully diagnose the proper way to put these plastic tools on and design the best treatment.
CONTACT US
If you're in need of orthodontic services, please set up an appointment with Dr. Patricia Panucci of Beach Braces in Manhattan Beach. She can offer state-of-the-art treatment that will leave each patient with a beautiful smile. Call her today.
Beach Braces has the right team of orthodontic specialist in Manhattan Beach to help you achieve that beautiful smile.
Beach Braces, 1730 Manhattan Beach Blvd. Suite B, Manhattan Beach, CA 90266
TEL: 310-379-0006 Fax: (310) 379-7051.
Teeth-friendly Fruits & Vegetables No. 9: Cucumber
Related Posts
http://www.beachbraces.org/wp-content/uploads/2015/02/Teeth-Friendly-BB9.png
600
800
Dr Patricia Panucci
http://www.beachbraces.org/wp-content/uploads/2016/01/logo-beach-braces-orthodontics.png
Dr Patricia Panucci
2015-02-19 10:00:00
2015-06-12 11:00:00
Teeth-friendly Fruits & Vegetables No. 9: Cucumber