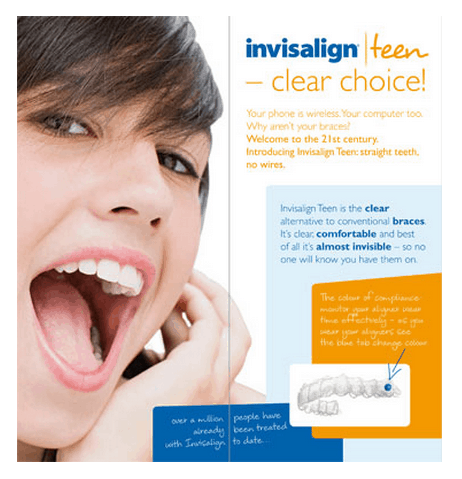 Clear Braces what are they exactly?
Being in a midst of decision making whether or not to correct your teeth misalignment problems brings you to consider several factors when doing so.
Aside from the cost of treating these problems, you may find yourself being more concerned about its cosmetic effects while under treatment. Wearing braces may inflict a great impact on your confidence every time you talk to the public, smile on cameras, and even greet your friends daily.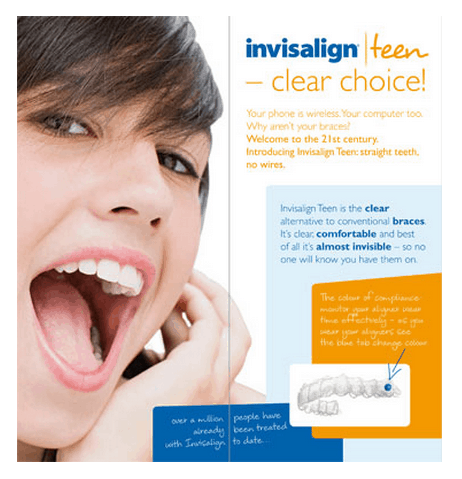 Fortunately, this kind of problem has been answered by Align Technology. A product called Invisalign allows you to undergo an orthodontic treatment for several months or years without having everyone notice you're under treatment.
Invisalign works by applying the right pressure on your teeth in order to move them over the course of the treatment just like braces. The only difference is that they are CLEAR. In fact, so clear that even the person you are talking to each day won't even notice you are wearing them. Invisalign indeed is a breakthrough when it comes to orthodontics as patients are more confident to wear them than braces. Why sacrifice your current smile in the process of acquiring a perfect smile in the future if you can have it all without being intimidated?
Can Teens use Invisalign?
Invisalign is now also available for teens especially as teens are more conscious with how they look in front of their friends. Improving the self-confidence during the teenage years is very important so teens can be able to reach their full potential without any hindrance. This confidence will help them perform better each day, improve their grades each semester, and compete well with others in athletics and other extra-curricular activities.
Every individual aims to have the perfect straight teeth without braces. The good news is that everyone will now be able to fulfil this dream through Align Technology's Invisalign for teens and adults easily and comfortably.
Dr Panucci has been creating beautiful smiles across California for years, so why not contact us for a free consultation?
Beach Braces 1730 Manhattan Beach Blvd. Suite B, Manhattan Beach, CA 90266 TEL: 310-379-0006 Fax: (310) 379-7051
Straight Teeth without Braces
Related Posts
http://www.beachbraces.org/wp-content/uploads/2013/07/Invisalign_.png
479
462
Dr Patricia Panucci
http://www.beachbraces.org/wp-content/uploads/2016/01/logo-beach-braces-orthodontics.png
Dr Patricia Panucci
2013-07-15 20:48:44
2015-05-08 00:11:58
Straight Teeth without Braces