Robert H. Schuller was a motivational speaker who believed that in order to succeed at anything, you have to start at the beginning. When you have crooked teeth that are difficult to brush and floss, you must begin to solve this problem by visiting an orthodontist. 

Straightening Your Teeth Makes It Easier to Perform Oral Hygiene
At an orthodontic facility, you can undergo an examination to determine if you have mild, moderate or severe malocclusions. After an evaluation, you will know if you require long-term treatment with braces or if treatment with aligners is suitable. Having your misaligned teeth straightened makes it easier to perform oral hygiene to prevent cavities, gingivitis and halitosis.
Begin to Wear Plastic Aligners Within a Few Days
When you need orthodontic treatment, it is better to start wearing the appropriate devices right away to begin enjoying an attractive smile and better bite sooner. Today, you don't need to wait for several weeks for your customized aligners because the items are ready within a few days.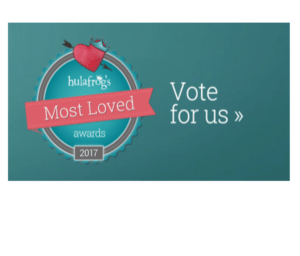 You will receive approximately 25 sets of aligners that are made in slightly different configurations to shift your teeth into the best positions, and you should wear each set of aligners for two weeks before switching to a new set. Occasionally, you will visit your orthodontist to have a new examination to make sure that the aligners are working optimally.
Call Us Today to Start Orthodontic Treatment
If you live in Manhattan Beach, Calif., then contact our orthodontist at Beach Braces. Dr. Patricia J. Panucci enjoys providing treatments for adults, teenagers and children with these orthodontic devices:
• Braces – self-ligating or lingual
• Aligners – clear plastic devices designed by Invisalign
At our orthodontic facility, we offer fast and thorough examinations with the top-of-the-line diagnostic computer imaging devices. make an appointment on-line with us today or call us at 310-379-0006 for your first orthodontic examination with Dr. Panucci.
Beach Braces Orthodontics
220 N. Aviation Blvd
Suite A
Manhattan Beach
CA 90266
Phone: (310) 379-0006
Skype: Beachbraces
How to Start Orthodontic Treatment 2017
http://www.beachbraces.org/wp-content/uploads/2017/02/BB1-FEB2017-e1494159316410.png
330
624
Guest Post
http://www.beachbraces.org/wp-content/uploads/2016/01/logo-beach-braces-orthodontics.png
Guest Post
2017-02-20 11:48:48
2017-05-07 05:27:31
How to Start Orthodontic Treatment 2017