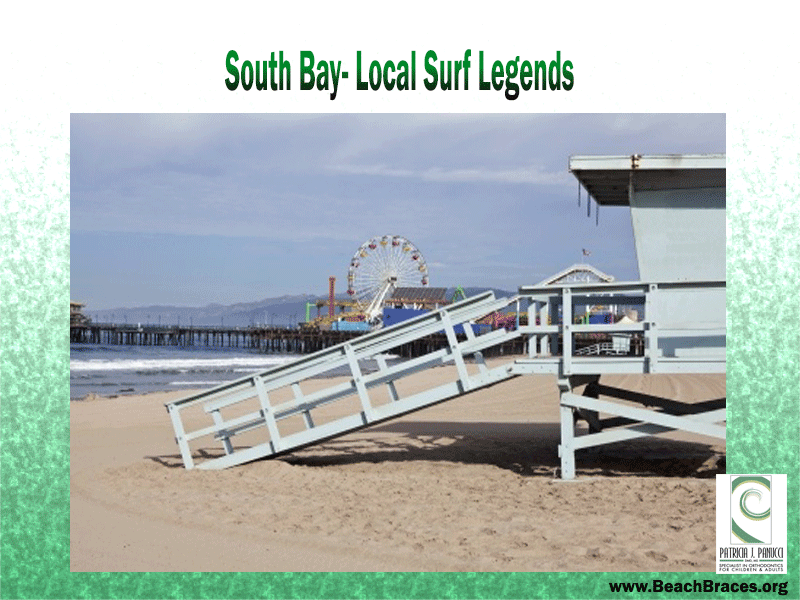 Did You Know No. 7: South Bay – Local Surf Legends
Being a region of the southwest Peninsula, South Bay is located in Los Angeles County, California. Its name is derived from its geographical location that stretches along the southern shores of Santa Monica Bay. The South Bay encompasses the beach cities namely: Hermosa Beach, Manhattan Beach, and Redondo Beach. Aside from the beach cities, South Bay also includes Harbor City, San Pedro, Wilmington, Palos Verdes Peninsula, Hawthorne, Inglewood, Carson, Gardena, Lawndale, Lomita, and Torrance. The freeways provide the area with its main transportation mediums.
Being the most economically, culturally, and ethnically diverse in the U.S., South Bay has a largely even distribution of population in Latino, European, Pacific Islander, and African ancestry. The Palos Verdes and the Manhattan Beach are the two wealthiest communities in South Bay. Aside from diversified culture and economic status, South Bay is also famous when it comes to surfing. Stand out surfers such as Holly Beck and Alex Gray are from South Bay along with the other famous surfers ride the waves in South Bay. Other legends such as Hoppy Swarts, Doc Ball, Jim Bailey, Leroy Grannis, Dale Velzy, and Hap Jacobs are also from the Beach Cities.
In addition, Rick Stoner, Greg Noll, Phil Becker, Dewey Weber, the Meistrell brothers and other famous icons came from the South Bay. No wonder it was known to be the home of local surfing legends.
Overall, South Bay provides people with rich culture, relaxing lifestyle, luxury, and convenience that life has to offer. This includes premium orthodontic services in which qualified and certified professionals take care of your overall oral health. Among the most notable clinics in South Bay is the Beach Braces. If you have severe teeth misalignment problems, don't hesitate to contact the best orthodontic clinic in California: Beach Braces. Call us now at: 310 – 379 – 0006.
Dr Panucci – Beach Braces 1730 Manhattan Beach Blvd. Suite B, Manhattan Beach, CA 90266
TEL: 310-379-0006 Fax: (310) 379-7051.
South Bay, CA: A Surfing Paradise
Related Posts
http://www.beachbraces.org/wp-content/uploads/2014/02/Did-u-know-9.png
600
800
Dr Patricia Panucci
http://www.beachbraces.org/wp-content/uploads/2016/01/logo-beach-braces-orthodontics.png
Dr Patricia Panucci
2014-03-13 10:34:57
2015-01-30 17:06:33
South Bay, CA: A Surfing Paradise