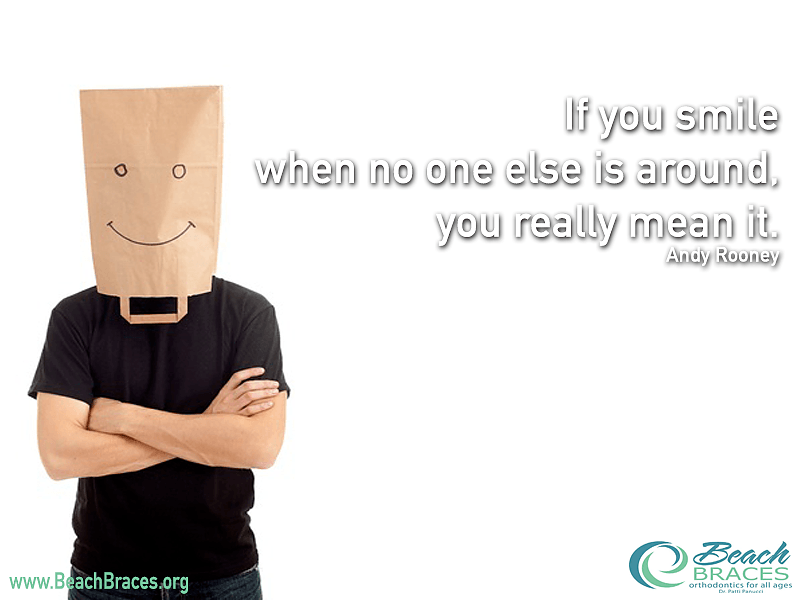 Andy Rooney was a television and radio writer who lived to an old age. He had a lot of wisdom about smiling such as believing that if you smile while alone, then you really mean it. If you want to have a beautiful smile, then you may need to visit an orthodontist to have an examination with medical images. One of the best things that a parent can do for a child is learning if they need to wear braces on their teeth. Having proper alignment of the teeth makes it easier for a child to consume a healthy diet and learn how to speak correctly. A sturdy bite can ensure that a child's facial structure grows correctly to avoid needing additional orthodontia at an older age.
Learn More about Invisalign Treatment
While taking your child to an orthodontist, it is good idea to have your own examination to learn if Invisalign aligners can help to reduce the small gaps between your teeth. If your child is reluctant to wear braces, then seeing you wear removable aligners is an excellent way to set a good example for them. To make your life easier, you can ask the orthodontist to schedule appointments on the same day to get a new set of aligners or have wires tightened on your child's teeth.
Call Us to Schedule an Examination with Medical Images
If you want to learn more about orthodontic treatments in order to smile while you are alone, then schedule an appointment with Dr. Patricia J. Panucci at Beach Braces in Manhattan Beach, Calif. You can learn about a variety of orthodontic treatments, including self-ligating metal devices, clear orthodontia treatments, invisalign for adults and teenagers, wild smile brackets, and lingual devices.
Related Posts
http://www.beachbraces.org/wp-content/uploads/2016/01/logo-beach-braces-orthodontics.png
0
0
Dr Patricia Panucci
http://www.beachbraces.org/wp-content/uploads/2016/01/logo-beach-braces-orthodontics.png
Dr Patricia Panucci
2016-02-20 10:00:00
2016-02-20 10:00:00
If you smile when no one else is around, you really mean it. - Andy Rooney