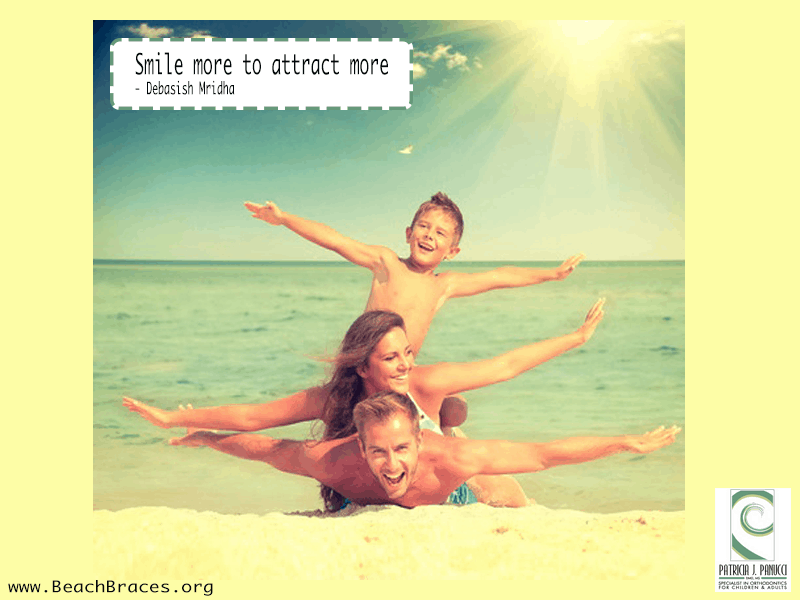 "Smile more to attract more" Debasish Mridha. There is nothing more welcoming and inviting than a quality smile. People trust people who have a good smile, and they are much more attracted to those people. That's why an orthodontist can help you take your attractiveness to the next level.  Are you embarrassed about the looks of your smile? Are you tired of not living up to your potential because of your smile? It's time to take control of your life and your smile once and for all.
Braces
Braces afford you the opportunity to straighten your teeth the right way.  Your confidence will skyrocket after the braces come off. You might experience some minor discomfort from the braces, but you'll see in no time at all that it's a great trade for what you get in return. While you live your normal, everyday life, the braces work to align your teeth to their intended position in your mouth. You'll definitely love the results when it's all over.
The Smile Prejudice
Whether it's fair or not, a job applicant is judged on their appearance immediately. You can form a valuable first impression with an award-winning smile. The person interviewing you will see you in a positive light thanks to your pearly whites. You'll give off this subtle vibe of quiet confidence that makes your personality shine. And it's personality that will get you the job, since a lot of people have qualifications these days.
Potential dates will definitely be looking at your smile. That's one of the first things they will comment on. So it's a great advantage to you to knock their socks off with your tremendous new smile. Beach Braces Orthodontics can take care of your smile needs. All residents of Manhattan Beach are invited to see a thorough and friendly orthodontist in the area.
Call Today
When you are faced with orthodontic treatment and want the brightest smile possible, make an appointment to visit Beach Braces Orthodontics. With a caring and professional staff, this Manhattan Beach orthodontics practice will ensure you walk away happy and confident in your new smile!
Beach Braces, 1730 Manhattan Beach Blvd. Suite B, Manhattan Beach, CA 90266
TEL: 310-379-0006 Fax: (310) 379-7051.
Related Posts
http://www.beachbraces.org/wp-content/uploads/2016/01/logo-beach-braces-orthodontics.png
0
0
Dr Patricia Panucci
http://www.beachbraces.org/wp-content/uploads/2016/01/logo-beach-braces-orthodontics.png
Dr Patricia Panucci
2015-08-06 10:00:00
2015-08-09 00:56:04
Smile more to attract more - Debasish Mridha