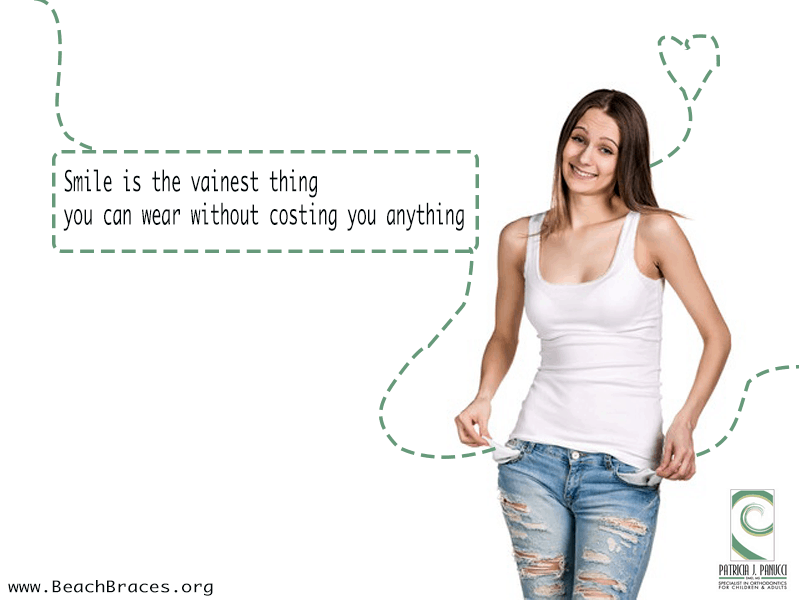 Smile is the Vainest Thing You Can Wear Without Costing You Anything
A smile is one of the most simple ways to change a person's outlook and appearance for the better, putting on a smile can even release chemicals in your brain that can make the smiling person happier. Smiling allows you to exude confidence, happiness and a general sense of well-being that is contagious to the world around you. It is important for anybody to secure a brilliant smile, as it can benefits all walks of life. It has been proven time and time again that when you smile, the world smiles back. People with bright smiles are typically:
More Confident
Happier
Less stress out
Less likely to require dental health interventions later in life
How Orthodontists Can Help
The work that goes on to create a foundation for a great smile goes farther than brushing your teeth every day. A more in depth regimen of day to day care can result in the dental perfection that you need. A skilled and experienced orthodontist is imperative when it comes to improving the appearance of your mouth. These experts can help by providing you with many life-changing procedures, helping correct issues such as crooked teeth, discolored teeth and general jaw malformations.
Call Today
When you are faced with orthodontic treatment and want the brightest smile possible, make an appointment to visit Beach Braces Orthodontics. With a caring and professional staff, this Manhattan Beach orthodontics practice will ensure you walk away happy and confident in your new smile!
Beach Braces, 1730 Manhattan Beach Blvd. Suite B, Manhattan Beach, CA 90266
TEL: 310-379-0006 Fax: (310) 379-7051.
Related Posts
http://www.beachbraces.org/wp-content/uploads/2016/01/logo-beach-braces-orthodontics.png
0
0
Dr Patricia Panucci
http://www.beachbraces.org/wp-content/uploads/2016/01/logo-beach-braces-orthodontics.png
Dr Patricia Panucci
2015-07-16 10:00:00
2015-07-09 01:25:02
Smile is the vainest thing you can wear without costing you anything