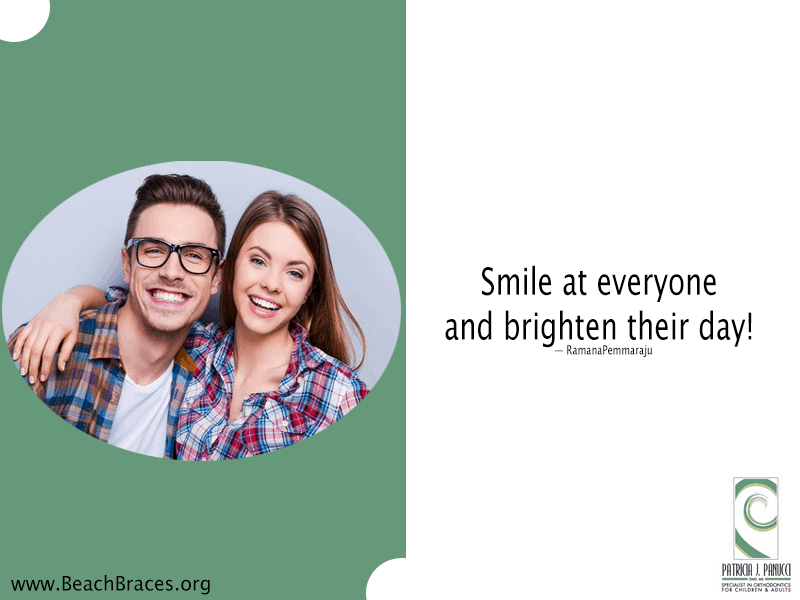 A little dose of sunshine, positive encouragement or bright smile can go a long way in starting your day off right. If your teeth are crooked, you might suffer from low self-esteem. Find out how an orthodontist can use Manhattan Beach braces to give you a brighter smile.
Make a Good First Impression
When you meet someone for the first time, you want to make a good impression naturally. A glum frown can leave an indelible impression. Some might take offense believing that you are showing disapproval for something they did.
Create Smiles
A good smile can set the tone and encourage people to exert their energy towards accomplishing important social or business goals. Smiles can be intoxicating, like morning coffee or an energy drink. You can even turn a bad situation around.
Smile More
All sets of teeth have minor imperfections in them. Braces on your children's teeth can help them correct any problems before they become adults. Braces can create a foundation for self-esteem, positive visions and happiness.
"Smile at everyone and brighten their day! ― RamanaPemmaraju"
Those who allow the world to dictate their existence can quickly become depressed. Manhattan Beach braces give you mastery over your life and every situation. Here are some of the key benefits of a great smile:
Display Confidence
Demonstrate Good Hygiene
Create Positive Mood
Leaders demonstrate their command of a situation by expressing their happiness. A smile shares your feelings with employees or family members. Great teeth show your attention-to-detail and high standards. Be pro-active and create the positive mood for success in any endeavor you undertake.
For high-quality Manhattan Beach braces, contact the professional orthodontist Patricia J. Panucci who can get you smiling at all times " … because everyone should love to smile!"
Call Manhattan Beach Braces today at 310-379-0006, or schedule an appointment for children, teenagers or adults.
Related Posts
http://www.beachbraces.org/wp-content/uploads/2016/01/logo-beach-braces-orthodontics.png
0
0
Dr Patricia Panucci
http://www.beachbraces.org/wp-content/uploads/2016/01/logo-beach-braces-orthodontics.png
Dr Patricia Panucci
2015-11-14 10:00:00
2015-11-14 09:20:21
Smile at everyone and brighten their day! ― RamanaPemmaraju