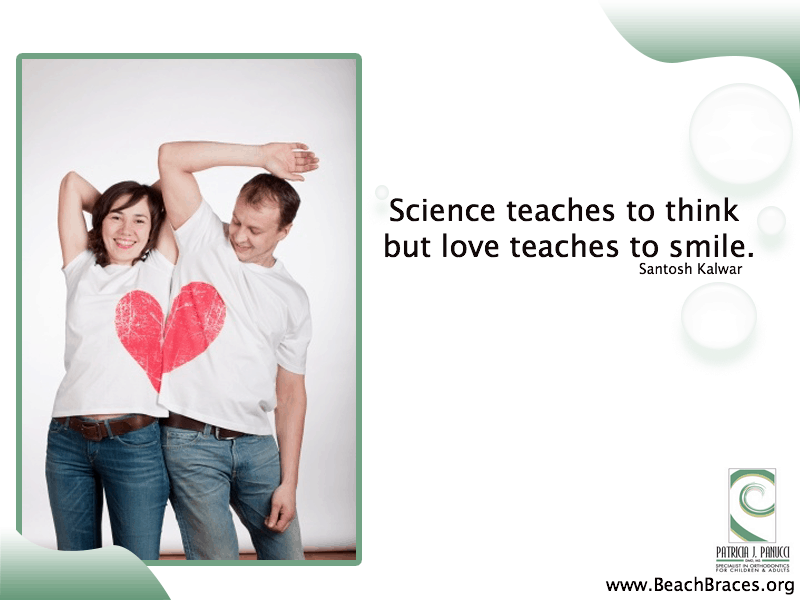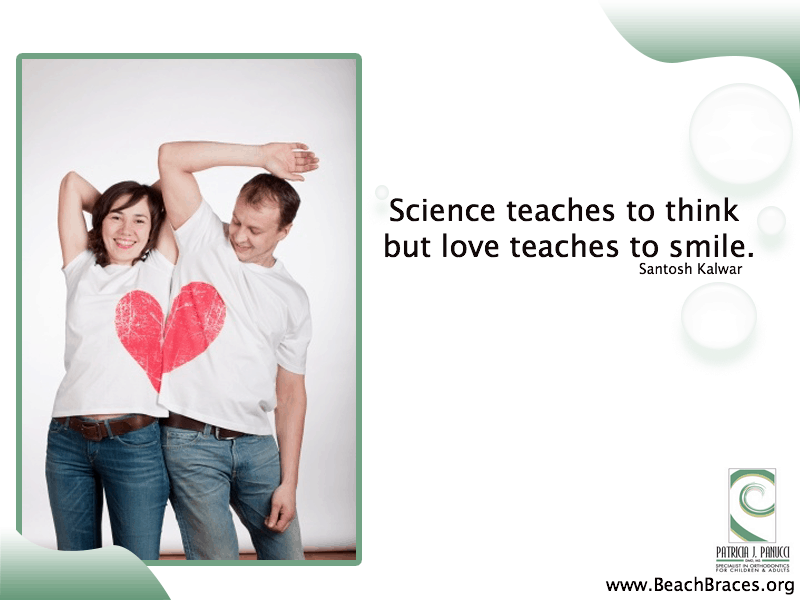 Smile Quote #35: "Science Teaches to Think but Love teaches to Smile"- Bei Maejor
Science really can't define all of the reasons that make each individual smile. Ultimately it's up to that individual to find what they love and to share their smile with the world. Thinking about other people and thinking about the world around us can sometimes cause us to smile, but more often than not it's the unexplainable things that grant us  a sense of wonder and make a smile come across our face much more readily.
It's important to take some time to find the unexplained and to experience new things that make us smile. When we get outside our comfort zones it can be tough for the same toothy grins to come out every single day. Finding out those that can make us smile and allow us to share stories, form connections and enjoy a better quality of life are always welcomed in the human experience.
When it comes to smiling and happiness quite often the times in which we smile the most are when we are with our loved ones. When a loved one shares a smile with us we almost automatically return it to them. But it is possible to get to the point where when you share a smile with a complete stranger they can feel your caring nature and return a smile as well. Even though we may not know exactly why, returning a smile to a complete stranger or a loved one is something that we simply do without thinking of it. Some of us hold back our smile however because we are unsure of how it looks. It's important to gain a confidence in your smile so that you can use it as a communication tool and a way that you can share moments with others.
If you need help with your smile Dr. Patricia Panucci Beach Braces is available to help bring your confidence in your smile back to you. With our team of experts and multiple treatment options available we can help you get your ideal smile.
Beach Braces, 1730 Manhattan Beach Blvd. Suite B, Manhattan Beach, CA 90266
TEL: 310-379-0006 Fax: (310) 379-7051.
Science vs. Love; The Showdown
Related Posts
http://www.beachbraces.org/wp-content/uploads/2014/05/BB-SQ6.png
600
800
Dr Patricia Panucci
http://www.beachbraces.org/wp-content/uploads/2016/01/logo-beach-braces-orthodontics.png
Dr Patricia Panucci
2014-05-22 12:25:18
2015-01-29 02:07:04
Science vs. Love; The Showdown