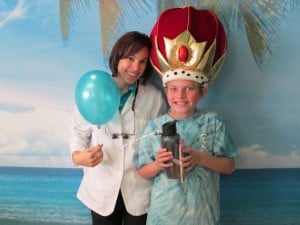 Age 7 is the Best Time See a Child's Orthodontist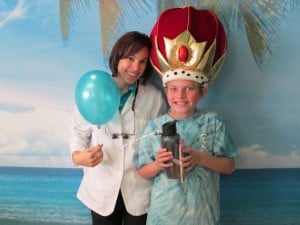 Visiting a dentist to check for the early signs of tooth decay should be done as soon as a parent is confident that their child can handle the situation and this applies to visits to an orthodontist too. If there is any sign of misalignment developing in the child's teeth then this should be addressed as soon as possible. A treatment program started early will ensure any corrections are made with the best outcome and at a lower cost than later in life. Watch the video by Beach Braces to find the answer to the question: Can Orthodontic Treatment be completed on patients with baby teeth?
The American Association of Orthodontists suggests that a child should have his or her first orthodontic evaluation as soon as any orthodontic problem is noticed and at least by the age of 7. This is because by 7 years old the first molars start to erupt, which determines the back bite. This is when an orthodontist can assess side to side and front to back tooth interactions.  For example, when incisors start to erupt it could mean open bite, possible overbite, crowding and gummy smiles.
Intercepting teeth development in their early stages can:
Create a room for erupted teeth that may cause overcrowding
Have an influence on jaw growth leading to better facial symmetry
Allow enough space for unerupted teeth
Lower trauma risk to front teeth that are protruding
Lower the necessity to undertake tooth removal and decrease the treatment time through the use of braces
Improving the facial appearance and the smile is all part of the orthodontic treatment processes but there are other improvements that can be made to the functioning of the mouth and teeth through orthodontics. This is orthodontic treatment for a bad bite, which is often called malocclusion. A malocclusion occurs when there is misalignment in the tooth or jaw. A malocclusion can have a variety of effects, including altering how you smile, your chewing motion and how you go about cleaning your teeth.
American Association of Orthodontists' studies indicate that untreated malocclusions can lead to difficulties when brushing and flossing crowded teeth. The result is a greater likelihood of the onset of tooth decay and more severe gum disease. Protruding teeth can be chipped and damaged more easily. Cross bites can lead to poor growth and the uneven wearing of teeth. Open bites can lead to the habit of tongue-thrusting habits and the onset of speech impediments.
Life can be so much easier later on for your child if an orthodontic assessment is arranged by the age of 7 years at least. Request for your child's first appointment with Beach Braces now.
Dr Panucci – Beach Braces 1730 Manhattan Beach Blvd. Suite B, Manhattan Beach, CA 90266
TEL: 310-379-0006 Fax: (310) 379-7051.
What is the Right Age to Take your Kids to an Orthodontists?
Related Posts
http://www.beachbraces.org/wp-content/uploads/2014/01/kid-braces.jpg
225
300
Dr Patricia Panucci
http://www.beachbraces.org/wp-content/uploads/2016/01/logo-beach-braces-orthodontics.png
Dr Patricia Panucci
2014-01-28 09:13:13
2015-01-30 18:08:03
What is the Right Age to Take your Kids to an Orthodontists?